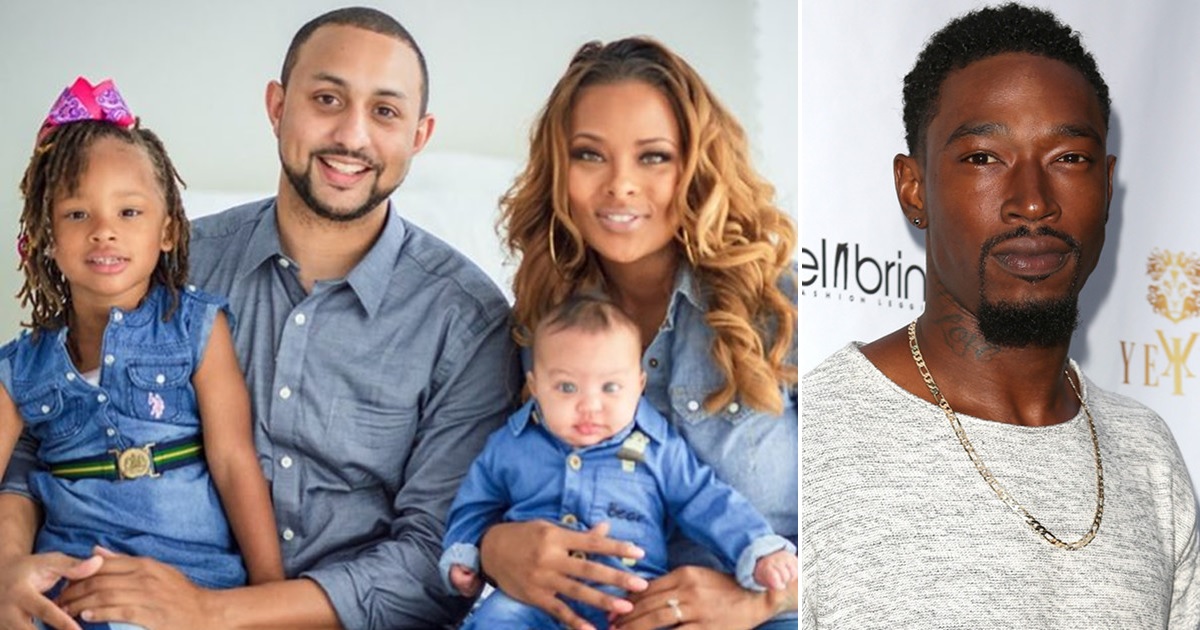 Eva Marcille's family just made a major change and its all in an effort to completely leave her ex-boyfriend in her past.
The Real Housewives of Atlanta star married Georgia lawyer Michael Sterling last year. The couple shares a son and Marcille is currently pregnant with their second child.
However, Marcille also has a 5-year-old daughter, Marley Rae, from a previous relationship with musician Kevin McCall.
During her segment on The Ricky Smiley Show, Marcille just announced that she has legally changed Marley's last name to Sterling.
"Long story short, we all have the name Sterling, and Marley is the only one with her biological father's name and I saw it necessary and Mike saw it necessary to change her name," she explained.
"[As of] yesterday I can say that thank you for the honorable Judge Manning here in Fulton County court granted me a name change for Marley. She is now officially and legally Marley Rae Sterling."
She explained the judge ordered the name change to be applied to Marley's birth certificate, social security card, health records, and all other vital records.
The legal name change announcement comes just one day after McCall shared a post about co-parenting that also included a throwback photo of himself and Marcille.
Marcille and McCall have had a tumultuous relationship and have struggled to co-parent. She has often referred to McCall as a "sperm donor" and states that Sterling is Marley's dad.
Back in 2017, McCall basically disowned Marley after Marcille posted photos of Sterling and the little girl. McCall deleted all photos of Marley from his Instagram and wrote in an IG story:
"Out of sight out of mind. Erased from my memory. Go play games with another person it's not working anymore she's yours. Forever and you can keep her."
Marcille has stated that she keeps Marley away from her father because of his abusive behavior, even revealing during an RHOA episode that she often has to move in order to protect her family from McCall finding them.
Be the first to receive breaking news alerts and more stories like this by subscribing to our mailing list.