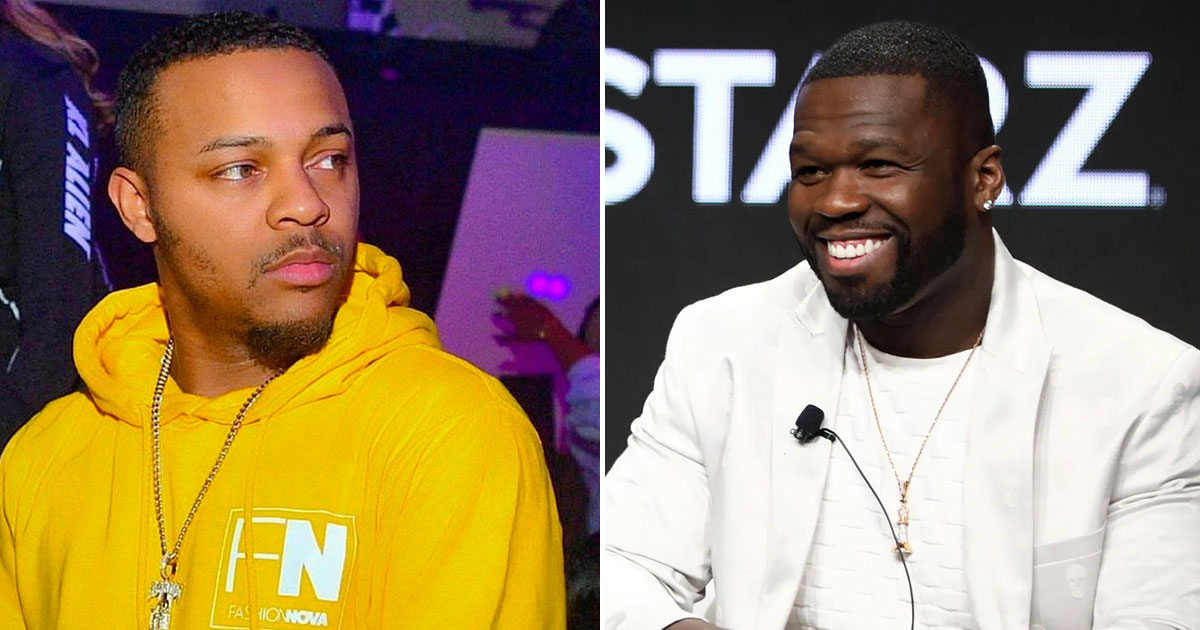 Bow Wow tragically overstepped his boundaries while interacting with 50 Cent on Instagram and instantly became the latest target of The Petty King's infamous social media trolling.
Early Tuesday afternoon (Aug. 6), 50 Cent posted this photo on Instagram of himself sitting in a bubble bath. "No caption necessary," he wrote.
Trey Songz responded in the comments, joking: "Damn 5, gon make a ni**a block you mane."
50 Cent joked back: "No @treysongz you can't have all the b**ches fool. LMAO TYCOON weekend we gone go crazy in NY."
Then Bow Wow hopped into the mix, responding to Trey Songz' comment with the crying laughing emoji.
50 replied, telling Trey not to bring Bow Wow to his Power premiere concert in Madison Square Garden later this month.
"Hey @treysongz don't be bringing this ni**a to the [parties] man," 50 wrote about Bow Wow. "This lil ni**a crazy, playing wit the money."
Bow Wow clapped back in the comments: "Bro out here thirst trapping to get girls to show up at the party. Ima be in London anyway. Yall gone be on a boat with all my old work. Good luck."
And that's when Fiddy dropped this atomic bomb:
"You ain't got no b**ches lil ni**a @future took all of them. LMAO … The f**k you talking bout"
Bow Wow laughed it off, because even he knows that engaging any further with 50 Cent on social media is practically career suicide.
"Hahahahaha im out! Hahaha," the Growing Up Hip Hop Atlanta star wrote, which prompted Fifty to respond: "You on probation, till we figure out what happened last time man. LOL."
See the hilarious exchange below:
https://www.instagram.com/p/B01KCbvn2Ox/
https://www.instagram.com/p/B01K7QqHrUG/
https://www.instagram.com/p/B01Nw9qlVv6/
https://www.instagram.com/p/B01OpJDFzbN/
Be the first to receive breaking news alerts and more stories like this by subscribing to our mailing list.