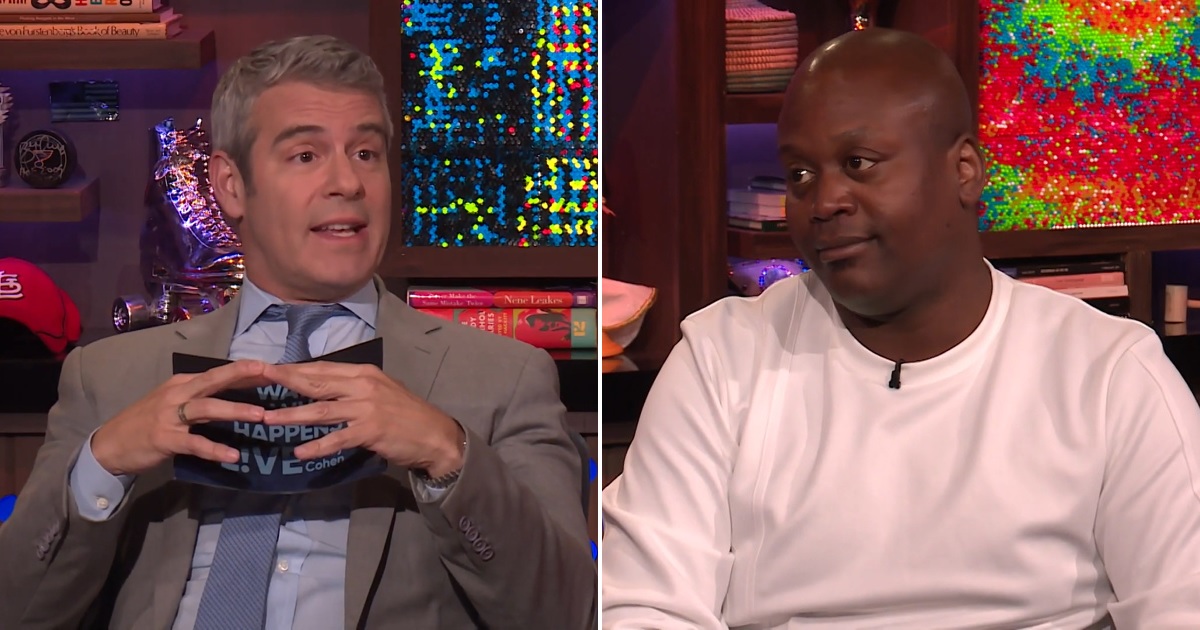 Tituss Burgess is definitely NOT here for Andy Cohen's messy ways. The actor gathered Cohen on his own show and on Instagram, with both epic reads going viral.
Burgess appeared on Cohen's Watch What Happens Live! on Sunday (Jul. 28) and was asked by a fan about his experience working with Eddie Murphy in the upcoming film, Dolemite Is My Name.
Cohen then asked a follow-up question about whether Burgess had any conversations with or got close to Murphy, given that he was "very problematic for the gays at one point," referring to Murphy's anti-gay jokes back in the 90s.
Burgess, an openly gay man, defended Murphy. "He wasn't problematic for Tituss," he said, while adding that Murphy must no longer have any issues with gay people.
But Cohen's line of messy questioning clearly rubbed Burgess the wrong way. He made a meme-worthy face and mouthed a few words to the camera, which prompted Cohen to ask what he was saying.
"Keep going, girl. Do your show," Burgess waved off the host.
The clip started going viral this morning, even causing the Unbreakable Kimmy Schmidt actor to become a trending topic.
It didn't take long for Burgess to further unleash on Cohen in a long Instagram post, calling him a talentless "messy queen" who should remember his talk show is "not an episode of The Real Housewives of Atlanta."
"Sunday was a display of ratchet behavior by a well-connected man having blatant disregard for one of his guests," Burgess wrote. "He was lucky I had my wits and Christian values THAT day. Always keep it classy."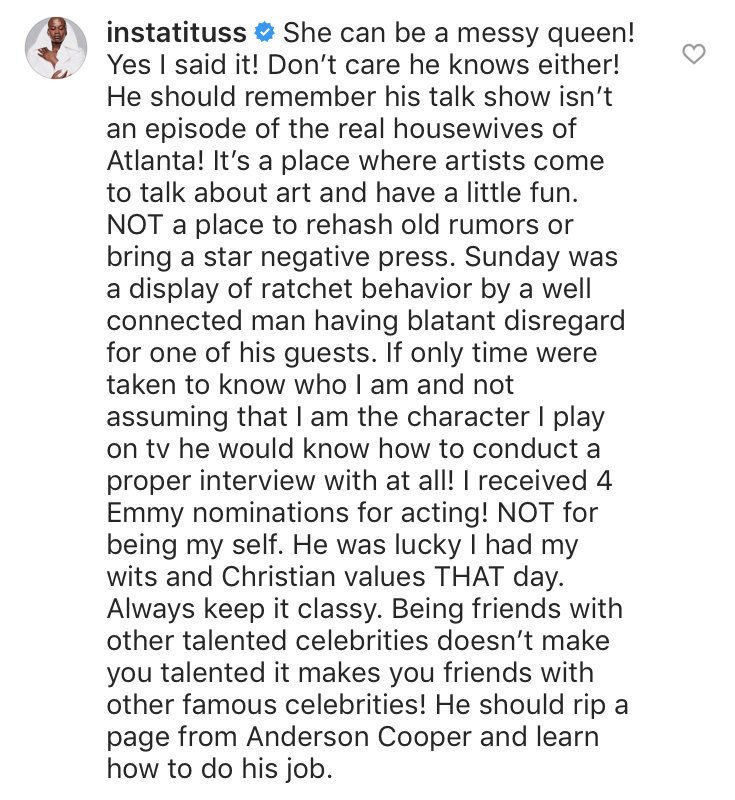 Andy Cohen has not said much about Burgess' WWHL appearance or Instagram post. However, he did agree with a fan that the moment was "awkward."
I did too! Awkward is right

— Andy Cohen (@Andy) July 29, 2019
He has also liked a tweet defending the right to question Murphy's homophobic past. However, we should also note that Murphy has previously apologized for his anti-gay jokes.
The feud between Burgess and Cohen may come and go, but I think it's safe to say that Burgess won't be dropping by the WWHL clubhouse anytime soon.
Be the first to receive breaking news alerts and more stories like this by subscribing to our mailing list.