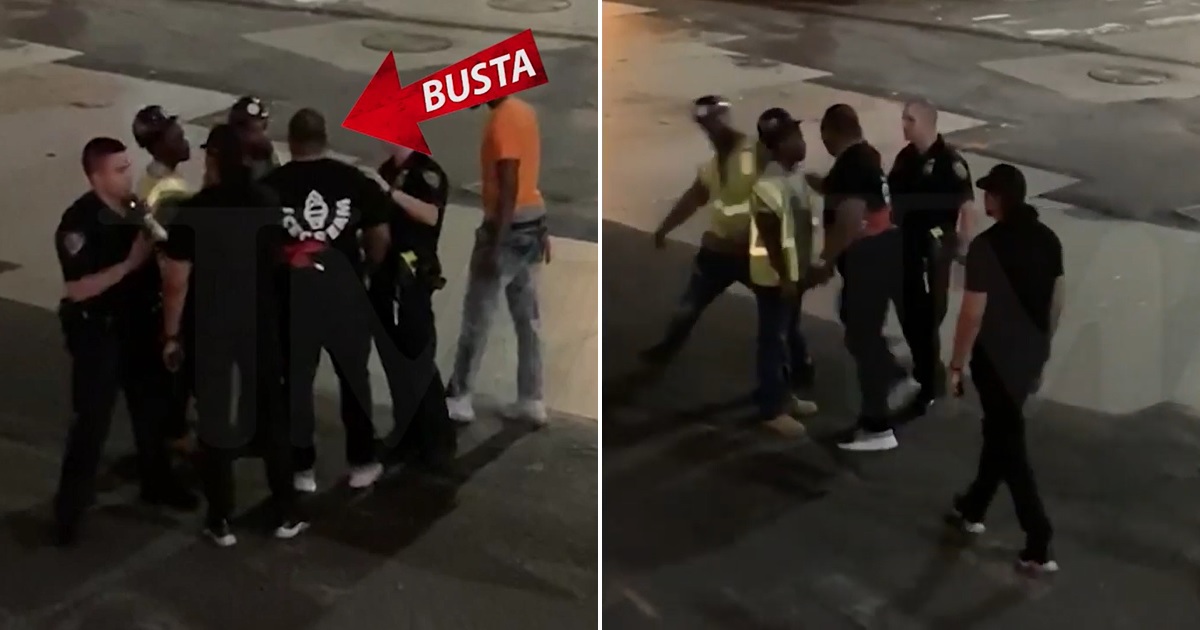 Busta Rhymes found himself in an early morning scuffle with a few fans after being called a homophobic slur. And it all went down in front of NYPD cops.
Around 5 a.m. on Wednesday morning (Jul. 10), two fans wearing construction vests said "Hello" to Busta during an NYC stroll. However, the rapper wasn't in the mood to interact with fans (IT WAS 5 AM!) and the situation began to escalate.
In video footage obtained by TMZ, Busta can be seen being held back by friends as he argues with the two fans. One of the men calls Busta a homophobic slur, and Busta attempts to swing at the man, but misses.
Cops, already on the scene, intervene before the altercation got any worse.
One of the construction workers filed a harassment report Wednesday night, claiming that Busta was the aggressor in the situation, prior to the arrival of police and before the video begins.
He claimed Busta tried to hit him and said "I will f**k you up." The man felt threatened and even dropped his phone because he was scared.
However, sources say police officers did not witness any of what the man alleges and have chosen not to investigate the matter further. The case is closed as far the NYPD is concerned.
Busta was involved in a heated argument earlier this year after a man hit on his wife. And in 2017, he was in another argument during the REVOLT conference in Miami.
Be the first to receive breaking news alerts and more stories like this by subscribing to our mailing list.