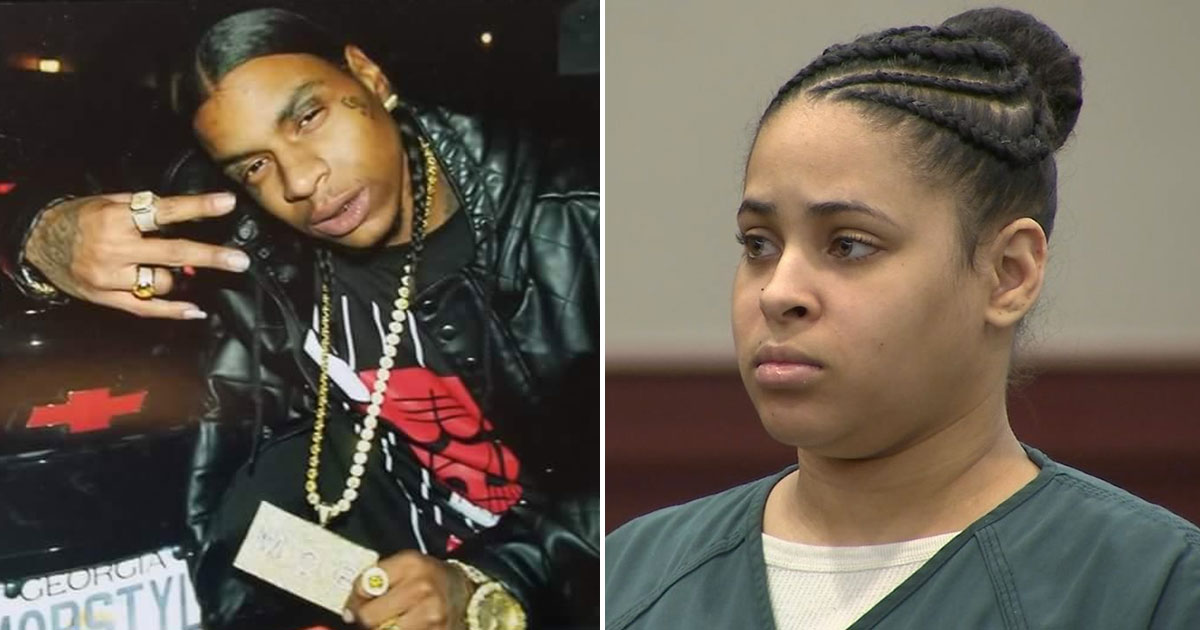 A Georgia woman will be spending the rest of her life behind bars for shooting and killing her child's father, which he himself recorded on his cellphone.
29-year-old Ciera Harp was sentenced to 125 years on Wednesday (Jun 26) after being found guilty of malice murder and aggravated assault.
On December 29th, 2017, authorities found Rahim Grant dead at his apartment on Lake Ridge Parkway after being shot seven times by Harp.
Harp initially told police that she shot Grant in self-defense after he attacked her with a knife, but videos found in Grant's cell phone proved otherwise.
Grant captured video footage of himself being shot by Harp in front of their daughter.
In the footage, which lasts several minutes, Grant can be heard begging Harp for water and asking to give his daughter hug.
Grant also warns Harp that she will go to jail for a long time for killing him.
Harp is heard in the video telling Grant that she doesn't care if she spends the rest of her life in jail. "I don't care if I go to jail for the rest of my life," she said.
During her sentencing, Harp asked the judge for leniency in her case and blamed her decision to kill Grant due to her being drunk. She also apologized to Grant's mother Geraldine Grant Bryson for taking her son's life.
"I was not in my right state of mind. Had I not been drunk, it would have never happened," Harp said in court. "Mrs. Grant Bryson, I am truly, truly sorry."
Grant's mother was happy about the 125-year prison sentence Harp was given and said that the whole thing still feels like bad a dream to her.
"It still feels like I'm in a dream and I can't wake up," Geraldine Grant Bryson told Channel 2 news.
Ms. Bryson said that Harp killed her son because he was leaving her and wanted to move on with his life.
She said she told her son, Rahim, to take his phone out and record if he ever felt in trouble, which he did before losing his life.
"I told him get the video, record it and lay the phone down," she said.
During the court proceedings, Harp's mother, Adrienne Thurmond, was one of the most vocal supporters of Harp receiving a serious sentence.
Thurmond asked the judge to give Harp life in prison without parole. She also called for Harp to be sterilized "to prevent any more children being born."
Thurmond said to her daughter: "You murdered Rahim. Wherever you went chaos and trouble were sure to follow. You repeatedly hurt the family. Our family."
Harp was said to be sneering and mouthing obscenities at her mother as she denounced her name during the trial and condemned her jealous ways.
"Your envious nature took control, and you murdered Rahim for moving on without you," Thurmond said to her daughter.
Be the first to receive breaking news alerts and more stories like this by subscribing to our mailing list.