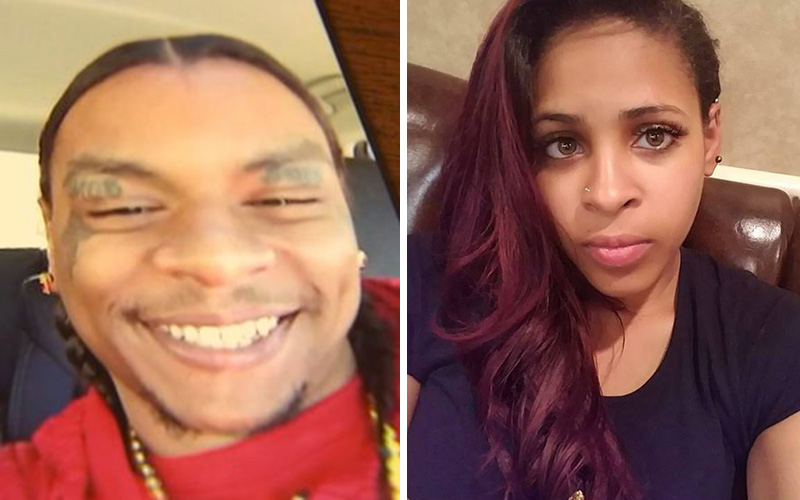 An aspiring Georgia rapper was murdered late last year and his baby mama is being accused as the murder suspect.
Rahim Grant was shot and killed at an apartment on Lake Ridge Parkway in Clayton County on Dec. 29th. Grant was able to capture footage of his murder and the rapper's baby mama 29-year-old Ciera Harp is seen in the video shooting him to death.
Harp, however, is claiming that the video isn't what it seems and she was actually defending herself.
Here's what you need to know:
1
Rahim Grant recorded his own murder on his cell phone.
Grant's mother Geraldine Grant Bryson told Channel 2 Action News that Harp was obsessed with her son and he had recently told her him and Harp were having trouble.
Bryson says she told her son to record any footage if harm was to come his away, and he did just that at the time of his murder.
"I told him get the video, record it and lay the phone down," she recalled.
2
In the videos recorded, Grant pleads for water and begs to hug his daughter.
According to officers who reviewed the video, Grant pleaded to Harp for water and asked to hug his daughter after being shot by Harp 7 times.
"It's unbelievable. There is no way anybody would believe this," said his mother Grant Bryson's attorney, Sean Joyner.
3
Grant's baby mama Ciera Harp claims she shot him in self-defense, but police say the video shows otherwise.
Harp is claiming that she shot and killed Grant after he attacked her with a knife, however, in the video, Grant isn't seen with a knife, and actually appears to be the victim.
Police also told Channel 2 Action News in the videos, Harp can be heard screaming that Grant had been beating her for years.
4
Police spent weeks trying to get evidence about Grant's murder.
Grant's murder went unsolved for weeks until police were eventually able to get Harp to give them the password to Grant's phone, where they found the shocking videos.
5
Grant was previously arrested on serious charges.
Records show in the past, Grant was arrested for aggravated assault and terrorist threats and acts in the past. He served 5 years in prison for the charges.
6
Grant's mother wants justice for her son's death.
"I just want her to realize that you just don't go around killing people," Geraldine Grant Bryson told the news.
She says the whole situation has left her heart-broken.
"It broke my heart. It just … it's something you don't think when you just talked to your son," said Grant's mother.
Be the first to receive breaking news alerts and more stories like this by subscribing to our mailing list.