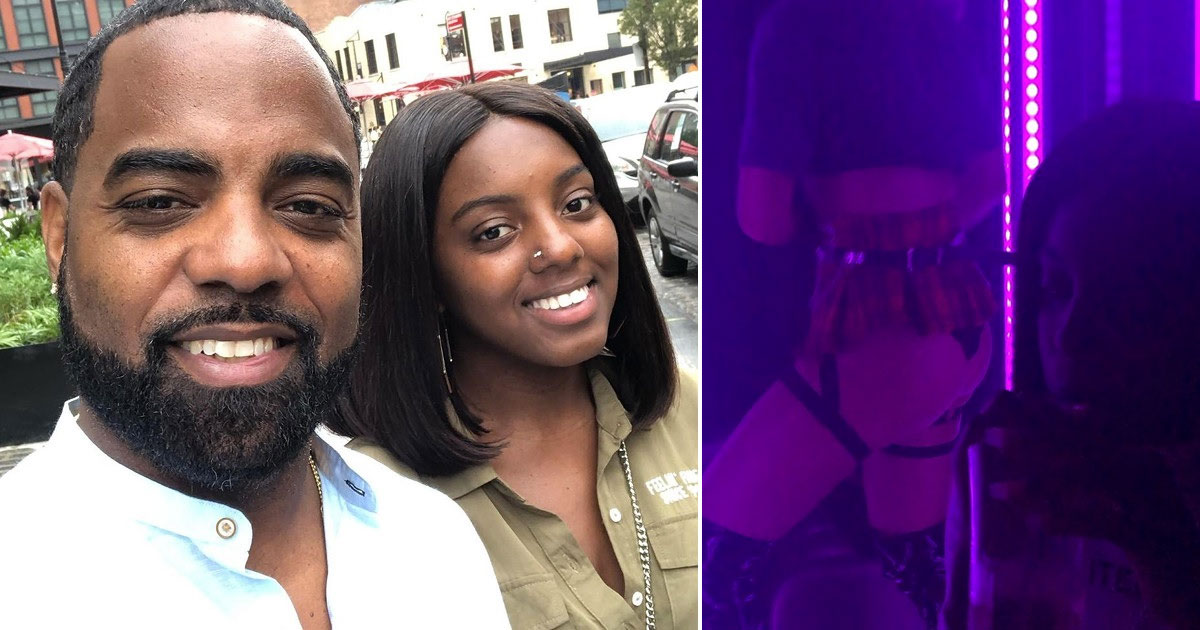 Todd Tucker took "daddy day care" to an entirely new level and he doesn't care what you think. In fact, he believes more dads should take their daughters to the strip club.
The Real Housewives of Atlanta husband received backlash for taking his 23-year-old daughter, Kaela, to a strip club for her birthday. He shared a clip of the unconventional father-daughter bonding outing on Instagram.
"@kpt__ watch out for the bootie!" he captioned the video in which Kaela is seen sipping a drink while a woman dances behind her.
Despite the backlash, in an interview with TMZ, Todd defended taking his daughter to the strip club, explaining that it's a "cool" way for them to bond and for her to open up to him.
"Taking your kid to the strip club is cool. It's bonding. We throw some one's together, smack a couple of booties but it shows that dad is cool. She's able to have those good conversations with me.

"Exposure is key. My mom exposed me early. So I'm exposing her to London, Paris and Amsterdam and the strip club…. Not a big deal."
He also encouraged more parents to spend time and bond with their children, even if it's at the strip club.
"Do some things with [your kids]. And everything doesn't have to be the 'normal thing,'" he said. "Sometimes you got to do something out of the box with your child to break through and be able to communicate with them in ways you never thought of."
This isn't even the first time Todd and Kaela have gone to the strip club together.
"We've been to Magic City before, it ain't no big deal," he said before throwing in an unexpected revelation: "Me and my mom even went to the strip club."
And one more anecdote on Todd's late mother: he shared that she talked about sex with him in elementary school and gave him condoms.
While it didn't give him the license to have sex at a young age, he says it helped opened up the dialogue between him and his mother.
There are obliviously a million places Todd could have taken Kaela to bond and celebrate her birthday. But one does have to wonder if he would have received the same backlash if he took his 23-year-old son to a strip club. Just a thought.
Kandi Burruss has not commented on the controversy and it's also unclear if RHOA cameras captured Todd and Kaela's European adventure.
Be the first to receive breaking news alerts and more stories like this by subscribing to our mailing list.