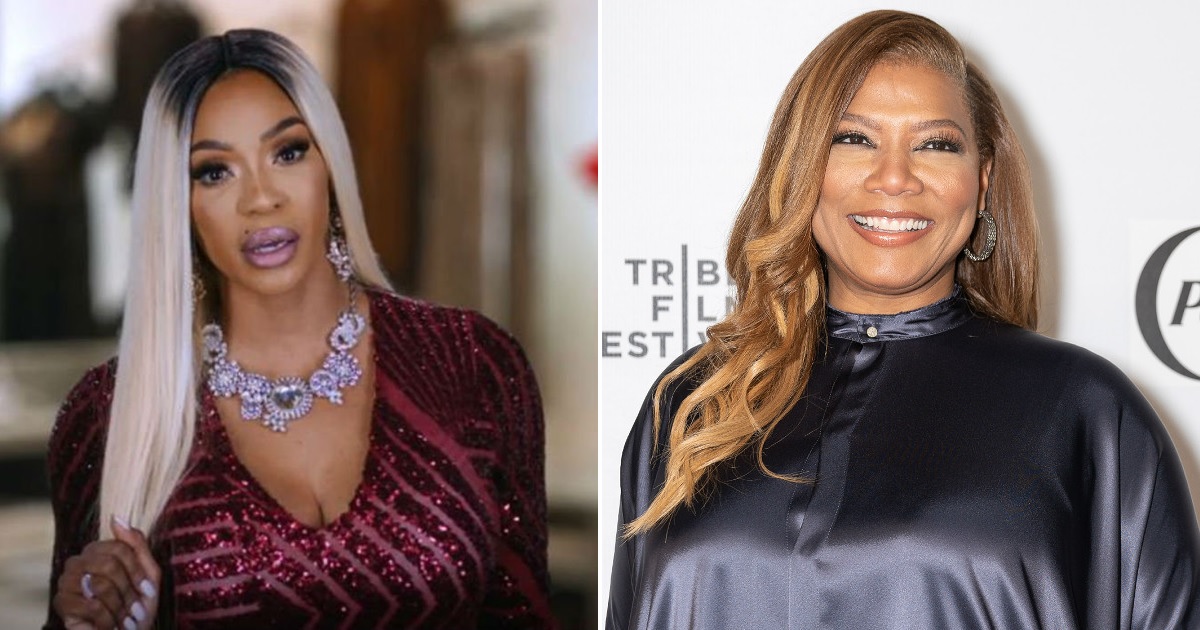 Love & Hip Hop Atlanta newcomer Pooh Hicks is slowly becoming the queen of dropping bombshells.
While her sex life has been front and center on the show, she just dropped a royally huge bombshell regarding her past dating life.
Pooh appeared on the Domenick Nati Show and addressed rumors that she once dated Queen Latifah. The Atlanta socialite admitted to briefly dating the rapper/actress when she was younger and exploring her sexuality.
"Yes, me and Queen Latifah, we had dated in the past. It was a long time ago. It was when I was in my 20s. Around about when I was like, 24, 25-years-old."
"It was a good break-up. It just that I wasn't ready for the lesbian scene at the time because I was young and I didn't quite understand it," she added, noting that the relationship only lasted a few months. "I was just kind of like, young and confused and just experimenting. Doing a little of this and a little of that."
Pooh says she met Latifah through mutual friends back in the day and the two eventually went their separate ways.
"It wasn't really a 'break-up', break-up. She went on to Hollywood and did her thing and we just went our separate ways," she said.
Pooh also discussed her LHHATL storyline with Karlie Redd.
Pooh maintains that she and her music producer husband Hiriam Hicks had a threesome with Karlie, which Karlie has adamantly denied.
She even dropped some tea, stating the truth was all revealed during the reunion which left Karlie crying for "two hours." And that she passed a lie detector test, while Karlie failed hers.
Though it's been a storyline for most of the season, Pooh also tells the radio host that Karlie denying the alleged threesome was never a big deal to her.
She wanted to address other grievances with Karlie, but her foe and the show zoned in on the threesome storyline.
"To me a threesome is not that deep…I didn't even want to talk about that…I hate that I was portrayed that way. I hate that it seemed like I was mad because I wasn't invited to her engagement party, because that's not true."
"I was coming to her to talk about other things," Pooh said. "It just seemed like I was coming to her about the threesome, but she kept bringing it up because she wanted to convince her friends and the fans that she didn't do it."
Pooh also set the record straight about her marriage with music producer Hiriam Hicks.
The couple does NOT have an open marriage. But they did engage in threesomes for "special occasions" like Valentine's Day or Hiriam's birthday.
You can listen to Pooh Hicks' Domenick Nati Show interview below:
Be the first to receive breaking news alerts and more stories like this by subscribing to our mailing list.