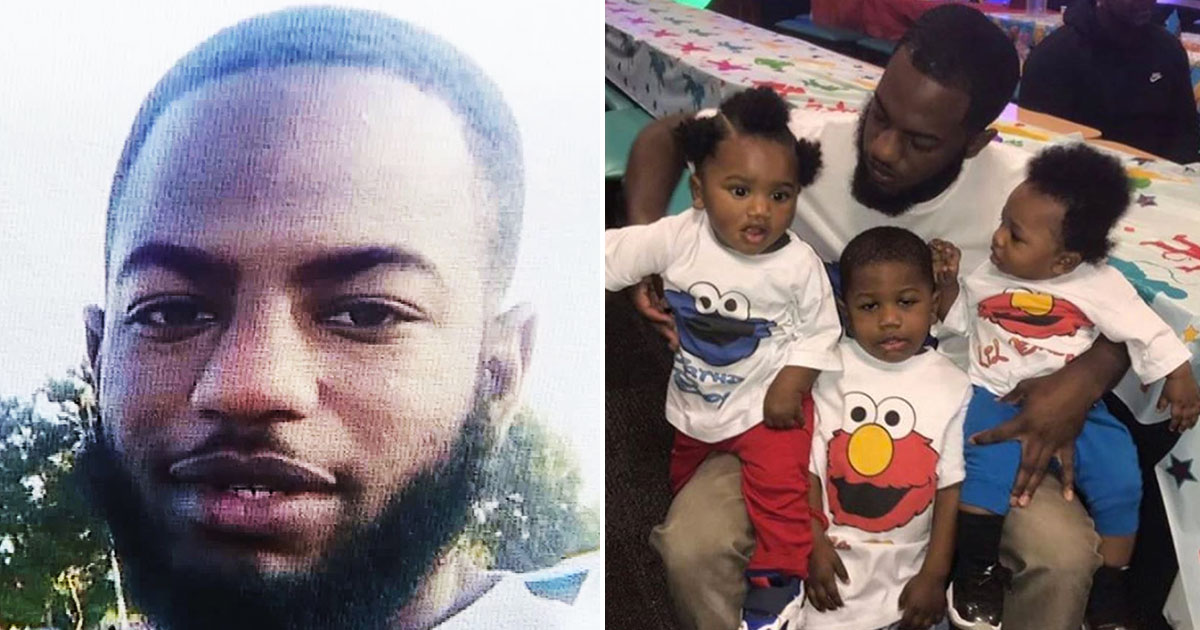 An unarmed young black man's brutal shooting death at the hands of sheriff's deputies in South Los Angeles is drawing outrage on social media, not just about the fatal shooting, but also the lack of public information about what happened.
According to KTLA, 24-year-old Ryan Twyman was sitting in a car with a friend in the parking lot of an apartment complex in South L.A. on Thursday, June 6th when deputies with the Los Angeles County Sheriff's Department approached the vehicle and fired several shots, killing Twyman on the scene and leaving the other man in the car with him uninjured.
The Sheriff's Department has refused to release details about the case, including how many times Twyman was shot and whether or not they suspected him of a crime, but they did confirm that no weapon was found at the scene.
Black Lives Matter Los Angeles appears to be privy to some information though, because, according to them, Twyman was shot 37 times, and a post on Facebook states that police also beat his friend so bad that he had to be sent to a hospital.
BLM L.A. also said that Twyman's girlfriend was also beaten and arrested by police.
Multiple witnesses recalled seeing two deputies approach the parked car before shooting several times.
One witness, who didn't want to be named, told KTLA: "The police opened the door, and said he had a gun and just started shooting. Never asked him his name — nothing. Just started shooting."
Another witness, who also wanted to speak anonymously, said deputies didn't say much before they started shooting at and into the car at least 30 times.
"One officer goes up to the door, starts firing, never identified himself as the police … still unloading on the car 30 round," they said.
The Los Angeles Times reports that Twyman was one of three men killed by L.A. sheriff's deputies in a single day.
But for some reason, it's taken nearly two weeks for Twyman's shooting death to garner any kind of significant media attention, which has fueled the outrage amongst social media users and even celebrities, including rapper The Game.
"Another young black man taken away from his children at the hands of the Los Angeles Sheriff's department," he wrote on Instagram on June 13th, a week after the shooting.
"Under no circumstances should anyone unarmed be shot 37 times. This is a sick pattern & happens way too often these days. A father, a son, a brother, a human. 37 bullets & for what ?!?!? What's the explanation… How y'all gone try to cover this one up ?!?!?"
https://www.instagram.com/p/Byp2KPNgza-/
In another IG post, The Game addressed Los Angeles Mayor Eric Garcetti directly to push for answers from the LAPD.
"I can remember us having a conversation about bettering Los Angeles awhile back on both sides of the ball," the rapper wrote on June 14th.
"You were genuine & from what I could see a good human that wanted change just as much as us. Well now I'm calling on you @mayorofla Eric Garcetti … We need answers on how Los Angeles Sheriff's could shoot my family #RyanTwyman 37 times while unarmed & murder him in cold blood…"
He continued: "I want everyone reading this to count to 37 with your eyes closed & imagine every number is a Buckley entering the body of your son, brother, father cousin, friend … Tell me what on earth he could've done to deserve 37 bullets with no weapon on him?!"
"No one from your side has spoken a word on the matter & we will not let this slide or be swept under the rug!!" he added. "Los Angeles will not be quiet!!"
https://www.instagram.com/p/BytDQDtgfMi/
Twyman's family set up a GoFundMe to help cover funeral expenses.
The family has also retained an attorney and they plan to sue the Los Angeles Police Department, alleging that they violated Twyman's civil rights.
"What we want is for this type of random killing to stop," said the family's attorney Brian Dunn.
Paulette Gibson, president of the Compton chapter of the NAACP, said she talked to a number of law enforcement officials about the shooting.
"We're tired of this happening over and over and over but our goal at the NAACP is to make sure it's investigated properly," Gibson said.
According to the L.A. Times, Ryan Twyman was a father of three and also took care of his girlfriend's daughter from a previous relationship. He was killed just three days after his 24th birthday.
"I think everything is destroyed," said Davielle Johnson, Twyman's girlfriend of the past five years and the mother of his children. "Everything is ruined. Our plans, our life, our kids' life."
On Sunday (Jun. 16), Davielle remembered her boyfriend and the father of her children on Father's Day.
"Happy Father's Day Baby," she wrote on Instagram along with a photo of him and their three kids. "We love you Forever."
Be the first to receive breaking news alerts and more stories like this by subscribing to our mailing list.