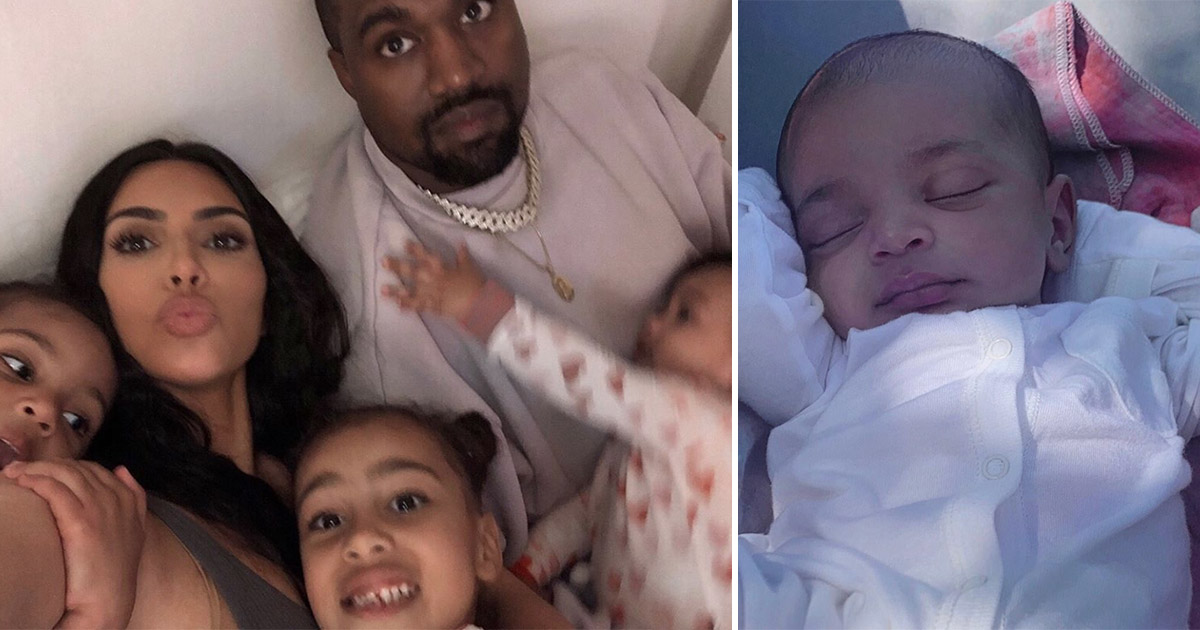 It's not clear if this is a lowering of the Kardashian standard or just the first drip of a much more robust PR campaign to follow, but Psalm Ye West, the baby who Kim and Kanye recently had via surrogate, has made his debut to the world via Instagram.
https://www.instagram.com/p/ByiY5VtAOQ2/
Psalm looks young, fresh and new in the photo as he cozily sleeps in his comfy onesie. The shot is unassuming and seems very typical of what any new mom would take of her newborn.
But Kim is no regular woman, so I'm waiting for the official photos of Psalm to hit us via People magazine or Vanity Fair.
Or…has Kim turned over a new leaf and decided that profiting off of the images of your child by paying for their exposure to the highest bidder is probably a little morally icky?
Whatever the case may be, welcome to the world, Psalm!
And good luck with your crazy clan. I'm sure Saint is thrilled to have evened the odds with you since now there are two boys and two girls running around in the household.
The good news about the Kardashian-Jenner-West crew is that they have hella money. The bad news is with that wealth comes a shit ton of dysfunction. Just ask your mother's ex-stepfather named Caitlyn if you want the real dirt. She'll tell ya.
Be the first to receive breaking news alerts and more stories like this by subscribing to our mailing list.