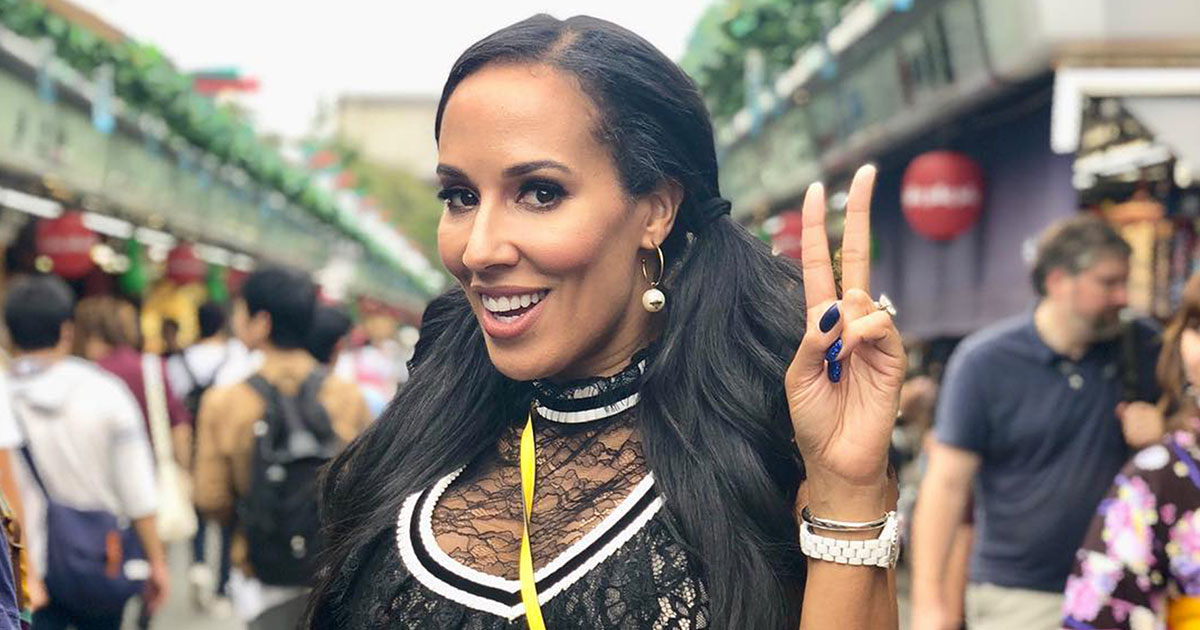 Tanya Sam from the Real Housewives of Atlanta was hospitalized last week after she was involved in a car accident in Los Angeles.
Sam spent two days at Cedars-Sinai as a result of the crash, which ended up being a lot more serious than she originally thought likely due to "seatbelt trauma."
She reportedly told her followers in a now-deleted Instagram Stories post that she didn't go to the hospital right after the accident, but after attending the Wearable Art Gala Saturday (Jun 1), she started feeling "pretty sick" and decided to go to Cedars-Sinai the next day.
The RHOA friend opened up about the scary car crash in an interview with People.
"In the movies, time slows down and it truly slowed down. I could see the car coming. I could feel our speed, and my brain is going 'We are not going to clear this car!' I remember starting to scream and BAM!" Sam recalled of the terrifying accident. "We kind of bulldozed through the car."
Sam said she was riding in an Uber Black with her fiancé, Dr. Paul Judge, when the crash happened while they were on their way to the Wearable Art Gala in Santa Monica.
She said the other car was "pretty much totaled and completely wrecked" after being T-boned by the Uber vehicle.
"We were really, really shaken," she said.
Though her fiancé only experienced a little back pain, passengers in both vehicles weren't visibly injured, Sam said, adding that her stomach was swollen and she felt nauseated, but she didn't think too much of it at first.
"I was tired, dizzy. I started taking Airborne thinking, I'm getting something from travel and got through the whole gala," she said. "I literally left the gala and was like, 'I'm really not feeling well.' I got back to my hotel and started vomiting.}
She continued: "I panicked for a minute. My husband was holding my hair and he was like, 'Maybe it's food poisoning.' And I'm a nurse—nurses are the worst patients because they're always like, 'This isn't a big deal.'"
After noticing blood in her stool less than an hour later, Tanya said she and her husband went straight to Cedars-Sinai
"I was like 'We're going to the hospital," she recalled.
Sam said after running some tests, doctors diagnosed her with intestinal and gastrointestinal bleeding, as well as acute trauma injury from the seat belt.
Despite her being injured from the seatbelt, she said the accident likely would have been a lot worse if she hadn't been wearing it.
"When we started that Uber ride, we weren't wearing our seat belts and then I was like, 'Babe, let's put on our seat belts,'" Tanya said. "Ten minutes later we got into the accident."
Tanya's rep told Page Six that after spending a couple of days in the hospital, she is now "doing well back home in Atlanta."
Her rep added that she was "grateful for the love and concern and all the great wishes for a speedy recovery sent her way."
Sam posted a selfie with her sister, Tamara Sam, and her fiancé Paul on Instagram Thursday (Jun 6), writing in the caption: "Thank you both for taking such good care of me."
Be the first to receive breaking news alerts and more stories like this by subscribing to our mailing list.