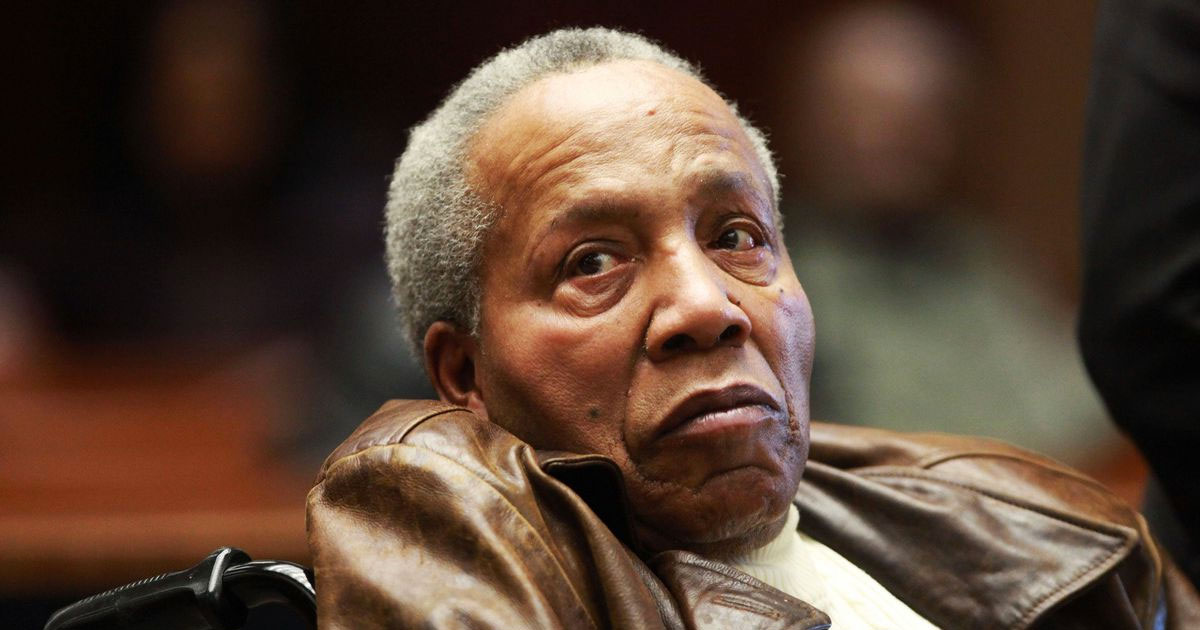 Former drug kingpin Frank Lucas has died at the age of 88.
Sources close to Lucas confirmed to VladTV that he passed away Thursday (May 30).
Lucas' brother told TMZ that he was being taken to a hospital from his New Jersey home for an unknown health issue and died on the way.
Frank Lucas was best known as an American former drug trafficker who dealt heroin in Harlem during the late 1960s and early 1970s.
Lucas bragged about cutting out middlemen by buying his product directly from Southeast Asia and then smuggling the drugs back to America using the coffins of dead U.S. soldiers.
His life and career as perhaps the most famous drug kingpin in U.S. history was depicted in the 2007 film "American Gangster," in which he was portrayed by Denzel Washington.
Frank was born and raised in North Carolina during the Great Depression. He claimed that witnessing his 12-year-old cousin's death at the hands of Ku Klux Klan members for "reckless eyeballing" (i.e. looking at) at a Caucasian woman in Greensboro, N.C. sparked his motivation to embark on a life of crime.
After moving to New York City, Frank eventually got into the drug trade, cutting into the Italian mafia's business and making a name for himself. He bragged that his heroin was among the purest on the street and infamously called his product "Blue Magic."
While at the top of the NYC drug trade, Frank rubbed shoulders with elites from entertainment, politics and the business world.
When Frank's New Jersey home was raided by the DEA in 1975, agents discovered nearly $600,000 in cash. He was later convicted of federal and state drug violations and sentenced to 70 years in prison.
While incarcerated, Lucas cooperated with the police and snitched on other drug dealers, forcing him and his family to enter into a witness protection program.
After 5 years behind bars, Frank had his sentence reduced to time served plus lifetime parole, and was released in 1981. But he was busted again for dealing drugs not too long afterward, and following a 1984 conviction, he spent another seven years in prison before being released for the last time in 1991.
Frank Lucas is survived by his wife of more than 40 years, former Puerto Rican beauty queen Julianna Farrait, as well as his seven children.
Be the first to receive breaking news alerts and more stories like this by subscribing to our mailing list.