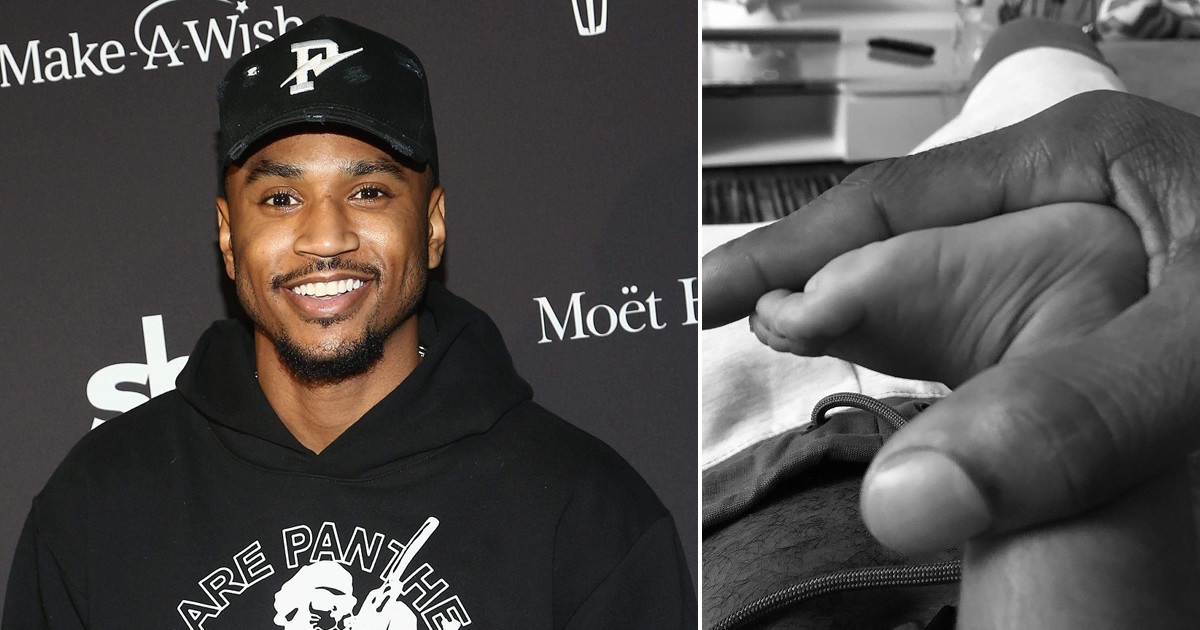 Trey Songz is a daddy! The singer apparently has welcomed his first child!
Trey caused to social media to freak all the way out earlier today (May 16) after he posted a picture of him holding a baby's foot. The only caption accompanying the Instagram pic was a blue heart, leading many to believe it's a boy.
Fans were unsure if their fav was announcing the birth of his own child or he was just posting a #ThrowbackThursday pic of his nephew, Aiden, born in 2015.
I will legit shoot @TreySongz if he had a baby !!!! That better be his nephew he posting

— ?Non-GMO? (@aa1everything_) May 16, 2019
TREY SONGZ GAVE SOMEONE A BABY BEFORE MEEEE ?!? pic.twitter.com/6XU8D8vy1F

— T (@MssTian) May 16, 2019
Women everywhere finding out that Trey Songz actually got a baby pic.twitter.com/A14poQDcZO

— Joshua Chenault (@joshuachenault1) May 16, 2019
Ain't no way Trey Songz had a baby??? I thought that was like his nephew ??

— Dej (@deysiajanelle) May 16, 2019
nobody:
trey songz has a baby:
women: pic.twitter.com/gkFEG7l8fT

— 11Lentz ? (@Ayeyoi) May 16, 2019
ima just assume that's @TreySongz new baby nephew or some shit bc yeah lmao

— Tee? (@TeeDW_) May 16, 2019
i just know damn well that better be ya nephew foot. i just know it better be. @TreySongz

— i love you 3000 (@YungMara) May 16, 2019
Trey songz got a kid? When was I pregnant? pic.twitter.com/b7g1WyxemY

— ? (@aniyaaleigh) May 16, 2019
And it looks like the mystery baby foot belongs to Trey's newborn son. He posted a pic holding the infant, but he later deleted it.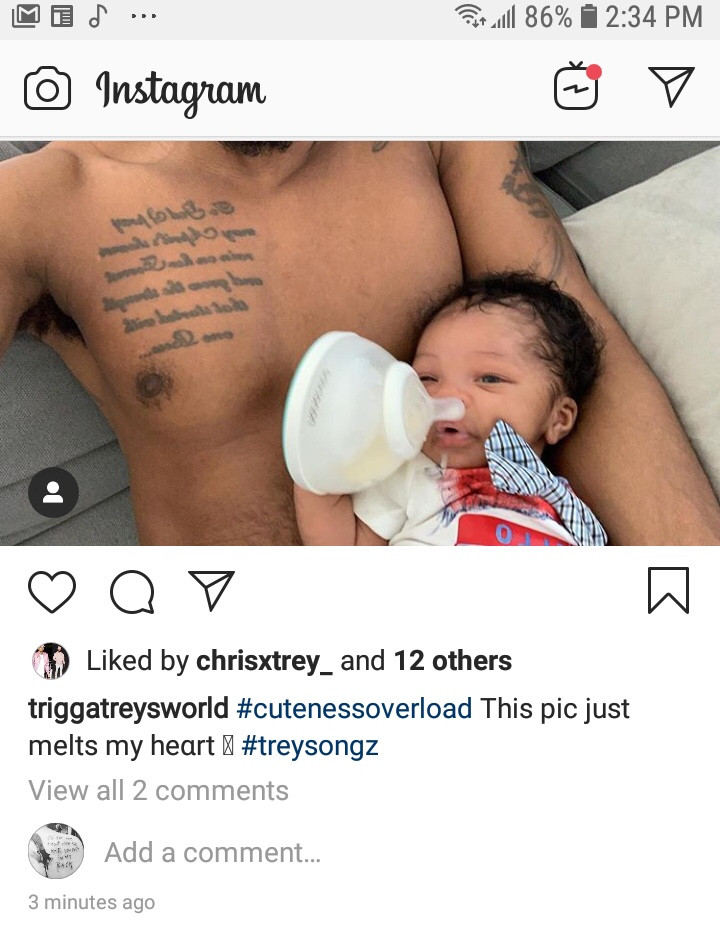 Trey's mother (user: amgt) reposted the baby foot photo on her own IG, writing "My new grandbaby," and Trey's brother (user: its1ru) commented "Nephew!!!!"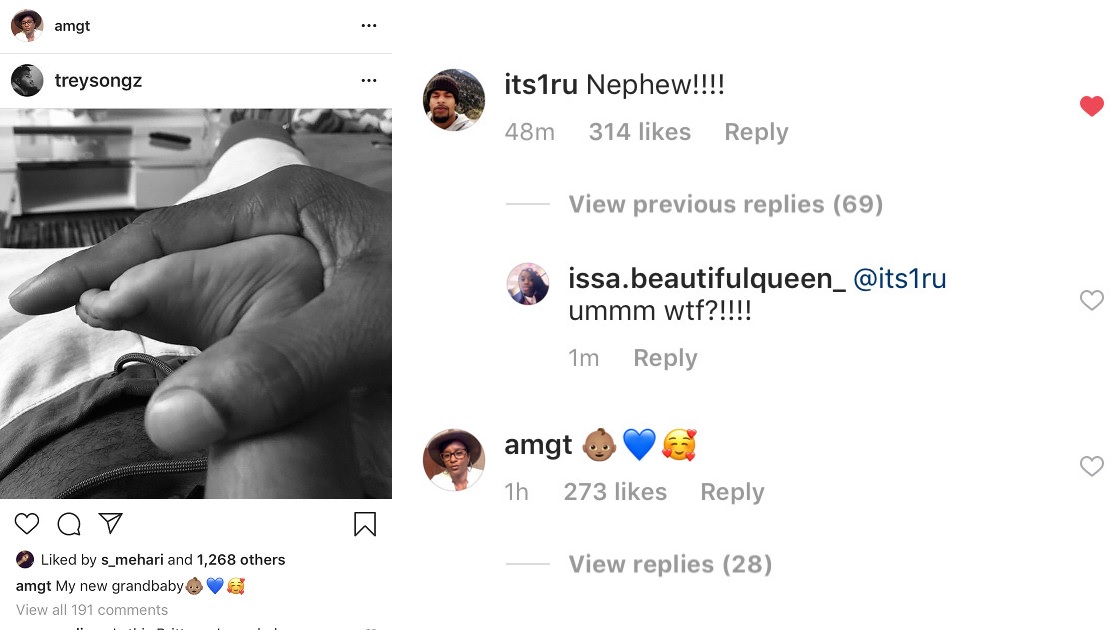 Trey's new daddy status is quite unexpected given that the singer is not publicly dating anyone.
And the only person he's been "flirty" with, Lori Harvey, commented on the post. "Awww that little foot. Happy for you T!" she wrote.
Maybe we'll get an official announcement soon. Or this could be another Drake situation. Either way, we send many congratulations to Trey Songz on his (alleged) new baby boy.
Be the first to receive breaking news alerts and more stories like this by subscribing to our mailing list.