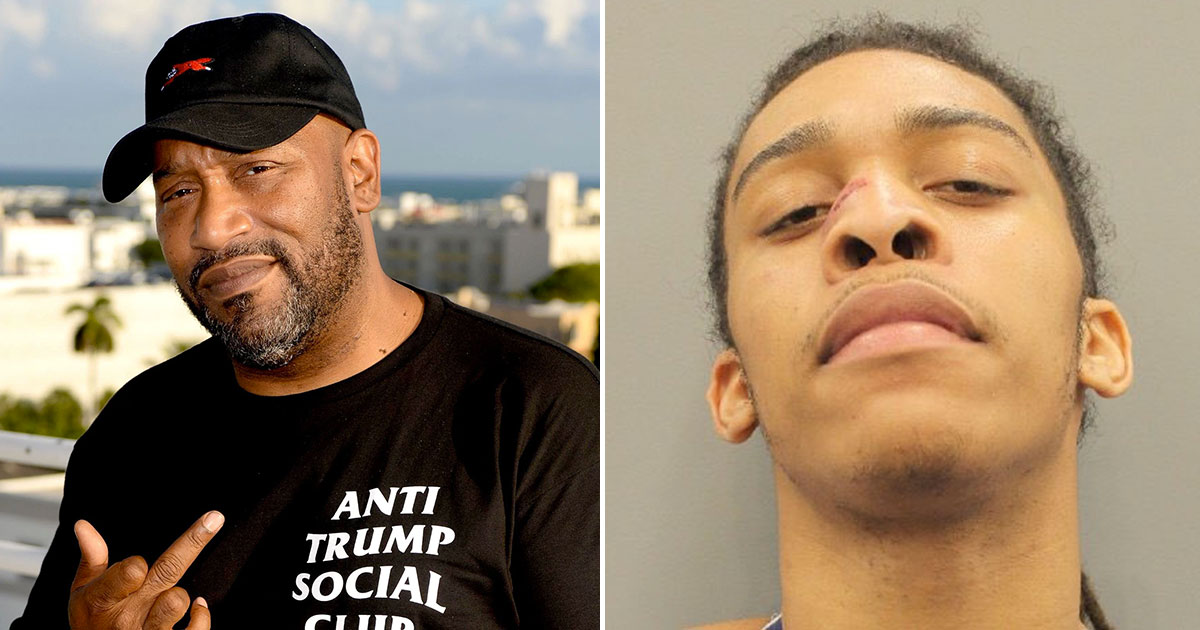 Rapper Bun B was involved in a shooting inside his home in Houston, Texas Tuesday evening (Apr. 23) after a masked intruder held his wife at gunpoint and tried to steal her car.
According to Houston's Fox 26 News, Queenie Freeman (Bun B's wife) told police she heard the doorbell ring and answered it, thinking it was a delivery man dropping off a package she was expecting.
Instead, Queenie was met with an armed introducer who forced his way into the home and demanded money and valuables. Queenie said she told the man to go in the garage and take her Audi.
Bun B, whose real name is Bernard Freeman, heard the commotion going on from upstairs, so he grabbed his pistol and confronted the intruder in the garage as he was getting into the car.
A shootout between Bun B and the intruder ensued, and the man ran away, leaving his gun behind. Bun B chased the suspect down and pulled off his mask, revealing his identity. Police said the suspect broke free from Bun B and ran away.
The suspect, who has since been identified as 20-year-old DeMonte Jackson, later showed up at Pearland Medical Center seeking treatment for a gunshot wound to his left shoulder several hours later, police said.
Bun B and his wife Queenie were unharmed in the incident, but their attorney said Queenie is especially upset because Jackson pointed his gun at her head.
Jackson was charged with three felonies—two counts of aggravated robbery with a deadly weapon and one count of burglary with intent to commit another felony.
Police said Bun B identified Jackson as the suspect in a lineup.
Intruder who allegedly got in gunfight with Bun B appears in court! Demonte Jackson is accused of holding @BunBTrillOG's wife at gunpoint. He was shot in the shoulder. He wore a sling & scrubs in court. #abc13 #hounews https://t.co/CNyXWgcyuk pic.twitter.com/HX4D2kVgw2

— Miya Shay (@ABC13Miya) April 24, 2019
Jackson appeared in court Wednesday (Apr. 24) wearing a sling on his left arm and stood motionless as his charges were read aloud. His bond was set at $90,000 for all three charges.
Bun B is best known as one half of the southern rap duo UGK (UnderGround Kingz), a group he formed in the late 1980s with Pimp C.
He also teaches a class called "Religion and Hip Hop Culture" at Rice University in Houston, Texas.
Be the first to receive breaking news alerts and more stories like this by subscribing to our mailing list.