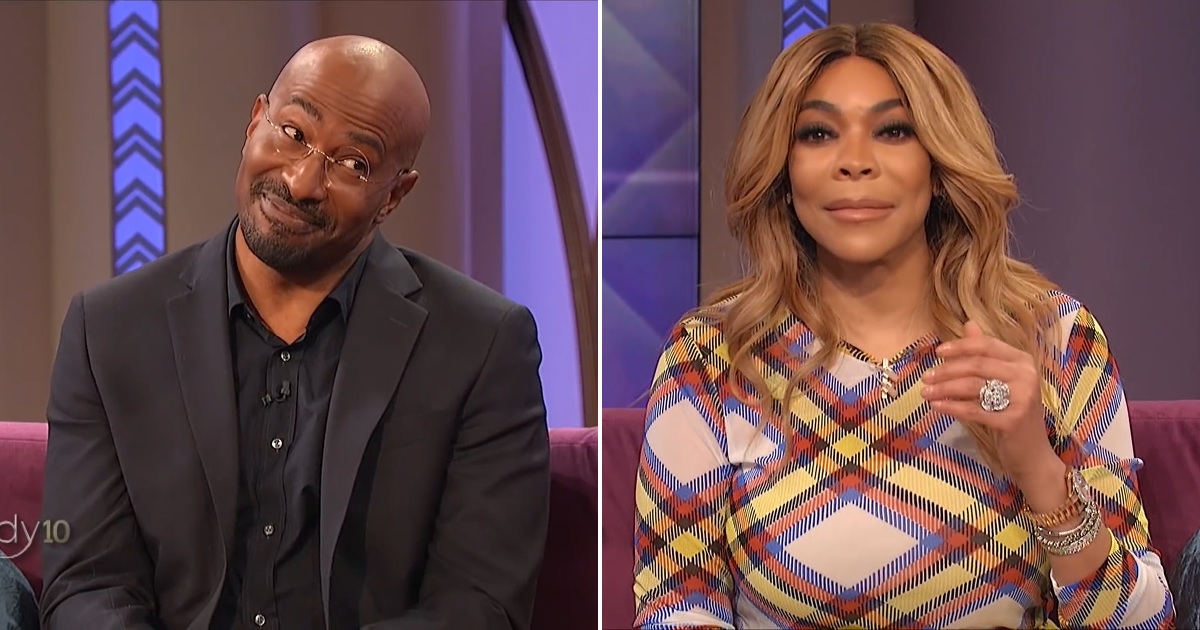 Wendy Williams just got called out on her own show!
Political commentator and activist Van Jones stopped by The Wendy Williams Show today (Apr. 23) to promote his new CNN show, The Redemption Project, which he also happens to produce with his soon-to-be ex-wife, Jana Carter.
So, as Williams likes to do, she pried into Jones' private life.
"You still wear a ring," Williams said while looking at Jones' hand and mentioning his ongoing divorce from Carter.
However, Jones wasn't having it and quickly clapped back at the gossip host.
"You got something on your hand, too, so I ain't talking about that," he quipped. "I'm just saying … we're talking about jewelry."
Williams—who is obviously in the process of a very publicized divorce and has chosen to only subtly address it on her show—seemed stunned to find herself in the hot seat on her own show, but she playfully let Jones know what the deal was.
"Excuse me, this side of the couch is for the asking of the questions," she said. "That side is for giving up the information," she pointed at Jones.
The two laughed off the moment and the interviewed continued without any other hiccups.
The exchange was most likely friendly banter between friends. Jones has appeared on Wendy several times and Williams always speaks highly of the lawyer/activist.
While Williams was wearing a ring, it was not her wedding ring. It was a flower ring that she regularly wears on the show.
Williams announced her divorce earlier this month after months of reports that Kevin Hunter fathered a child with his longtime mistress, Sharina Hudson.
Be the first to receive breaking news alerts and more stories like this by subscribing to our mailing list.