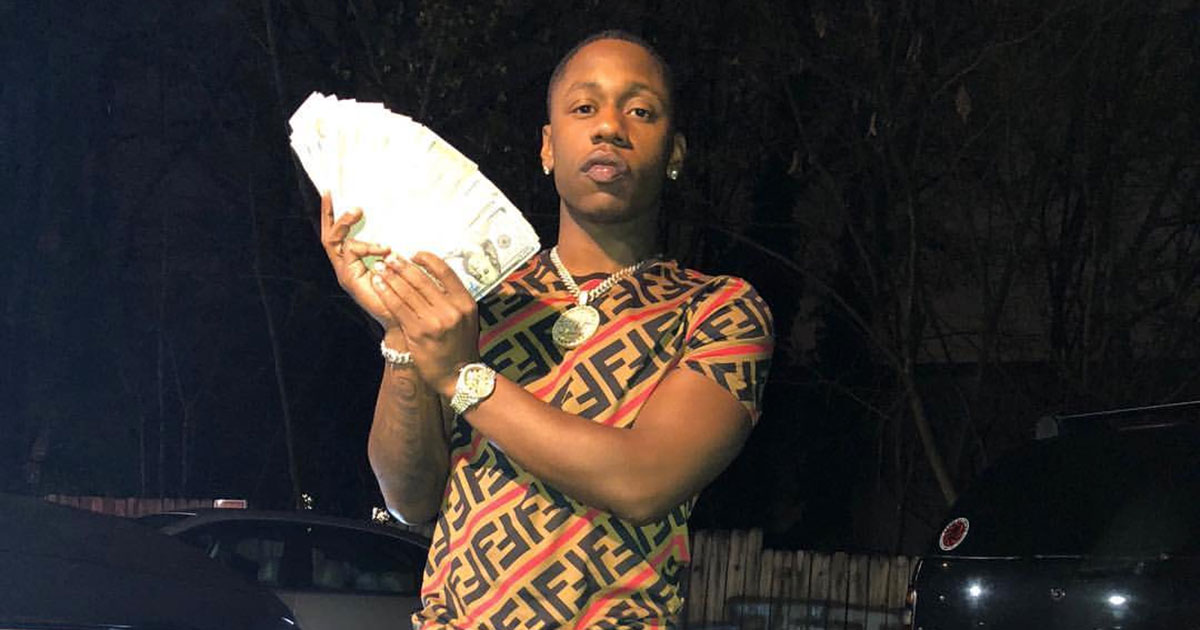 Ohio rapper Q Money turned himself in to police Thursday (Apr. 18) after reports surfaced that he was wanted for murder in Georgia in connection with the shooting death of another Cleveland area rapper.
According to jail records, 23-year-old Qamar Williams was booked into the Dekalb County Jail around 3:25 p.m. Thursday on a felony murder charge.
Williams is accused of shooting 24-year-old Calvin Chappell in the head around 8:30 am. Monday at the home of Chappell's cousin in Decatur, which is about 10 miles outside Atlanta.
A man who lived in the apartment where Chappell was shot told police he heard a gunshot, grabbed his gun and ran downstairs.
He told police he saw Williams with a gun in his hand standing over Chappell's body, and when he asked Williams what happened, Williams only stuttered "I" several times.
According to the police report, the man ran upstairs and woke up his roommate, Chappell's cousin, and told him that "Q had done something."
When the two men went downstairs to confront Williams, they took his gun from him, forced him out of the house, and locked the door behind him. The men then called a friend, who showed up with a gun, police said.
Officers found Chappell face down in the living room near several bullet casings, and they also recovered two guns from the kitchen.
Chappell's cousin told police that Chappell had been staying at his apartment for about three or four days.
The police report also stated that the home was equipped with working surveillance cameras.
Williams, known by his rap name Q Money, became popular with the release of his song "Work," which has nearly 9 million views on YouTube.
Q reportedly signed a record deal last year with Warner Bros. and Think It's A Game Records.
He also just released a song back in February called "Neat," which features a plethora of rappers, including Young Dolph, YFN Lucci, PeeWee Longway, G Herbo, and Flipp Dinero.
People who know Q Money were surprised by the accusations that he shot and killed someone.
"He had a little temper on him, but not nothing like that. I ain't never heard of him doing anything violent," Twon Kash told Cleveland19.com.
This is not the rapper's first run-in with the law.
Since getting signed last year, Williams has had several run-ins with police, including an incident last summer on the set of a video shoot in which gunfire erupted, leaving six people significantly wounded and one person dead. Charges were reportedly dropped against the men involved.
Be the first to receive breaking news alerts and more stories like this by subscribing to our mailing list.