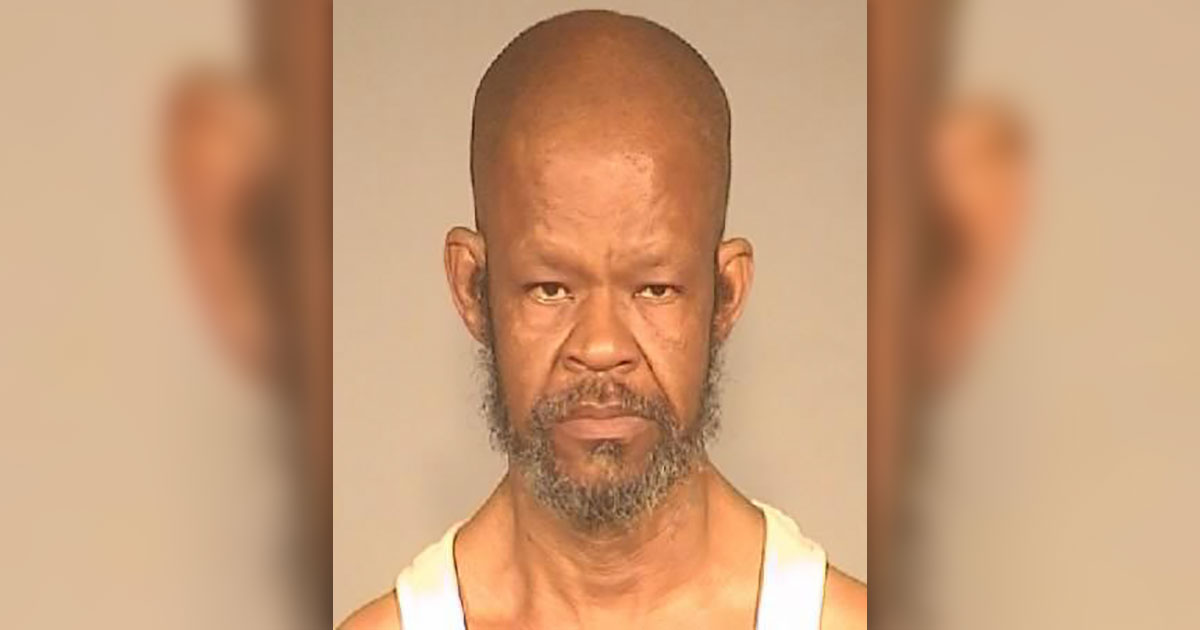 A California man whose mugshot went viral this week was arrested for a street fight involving a metal rod and a bat.
According to KSEE24 News, 61-year-old Phillip Lester was arrested in Fresno on Tuesday, March 26th after he knocked a man unconscious with a bat.
The man Lester was fighting with was holding a metal rod, and witnesses said the second man was knocked out cold for several minutes before he was taken to a local hospital. The man's condition was unknown.
Philip Lester was charged with assault with a deadly weapon other than a firearm for his role in the street fight, which KSEE reported was caught on video.
Investigators have no idea what sparked the violent altercation between the men, who are both homeless.
After the incident, Lester's mugshot went viral on social media as people pointed out the size and awkward shape of the man's head.
"He's definitely headed to jail!" wrote one commenter on a Facebook post reporting on the incident. "His head [looks] like a throbbing big toe," said another commenter.
"He was ahead of the game," another commenter wrote. "I bet it takes a loooooong time for him to make up his mind," wrote another.
The jokes even carried over to Twitter, where they used GIFs to illustrate their point:
— Abe Froman (@216Homer) March 29, 2019
— Ken (@FallGuy1959) March 29, 2019
Well he HEADING to prison where he won't be homeless anymore pic.twitter.com/4zU4I9MQsQ

— sanman (@logic_jimmie) March 29, 2019
— abibeats ™ (@ABIBeats12) March 29, 2019
Be the first to receive breaking news alerts and more stories like this by subscribing to our mailing list.