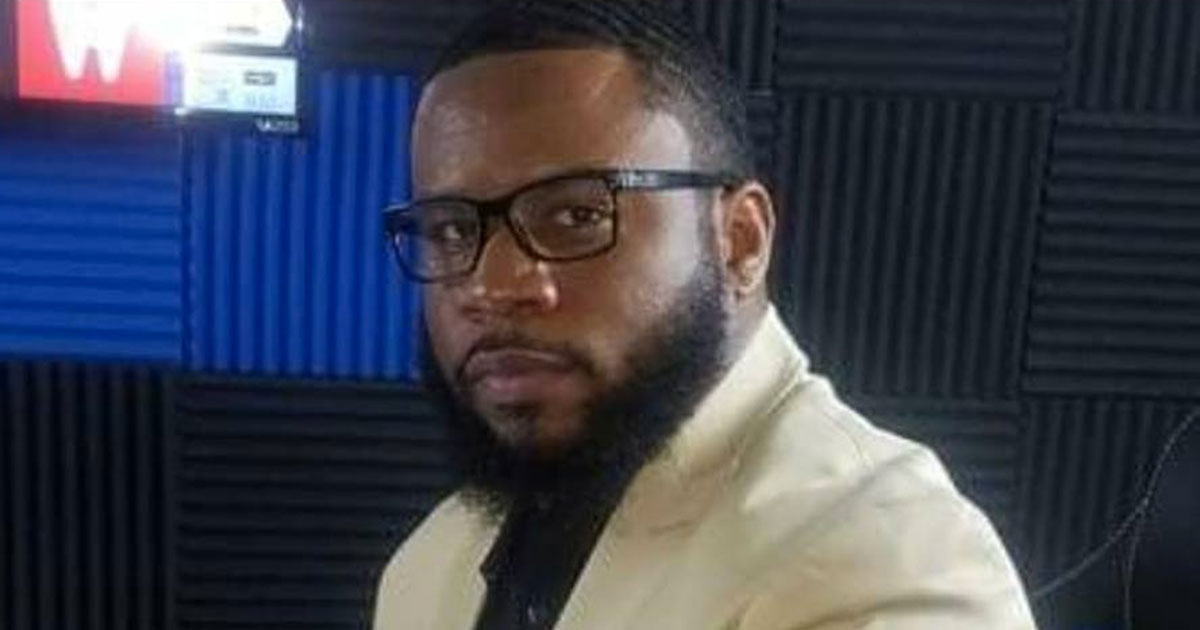 Philadelphia battle rapper Tech 9 was facing some pretty serious charges before he unexpectedly died last Sunday.
Recently uncovered court documents reveal that Tech 9, whose real name is Akhiym Mickens, was arrested on January 5th in Philly and was charged with possession of child pornography, indecent assault, indecent exposure and corruption of minors.
The details of the case are absolutely horrific. Read below (via Philadelphia Magazine):
According to an affidavit of probable cause filed in the case, the complainant is the daughter of a woman who was dating Mickens.

The girl told investigators that Mickens repeatedly demanded that she take her clothes off in front of him and that he would then masturbate in front of her. On one occasion, she alleged, Mickens forced his way into her bedroom with a knife and tried to get her to touch his penis.
Tech 9 was due to be arraigned in court for those charges on March 25th. He died on March 24th. Did he commit suicide? Some fans believe so.
For people asking what….this is Tech 9 paperwork with the child porn and other charges pic.twitter.com/o7U7pBjptn

— ??NoMercyTV.com?? (@NoMercyHarlem) April 2, 2019
Just found out that Tech 9 had been charged with child pornography and indecent assault of a minor before his death (presumed suicide) and was due in court the next day. I'm so disgusted and disappointed.

— Shady McGrady (@sunday_dreamer) April 2, 2019
This Tech 9 shit dont sit right with me he was walking around a free man with enough charges to get someone football numbers, no one knew about it, and he just dies the day before court? Plus the press release of his death was ruled health complications something aint right

— Nintendo3DSoulja #OASF (@BrotherQuis) April 2, 2019
Jus woke up and heard about this new Tech 9 info, 10 counts of sexual charges against minors ?? See this is why I need to start asking questions about how ppl die, I didn't know it was suicide that woulda made me ask questions .. and I feel like ppl knew more info & held out!

— #BallGame? (@HitmanHolla) April 2, 2019
Philadelphia battle rap Legend "Tech 9" was apparently a pedophile and took his life the day before his court hearing…still doing research to confirm but CRAZY PLOT TWIST to a untimely death. #Tech9 #Philadelphia #sadboizclub pic.twitter.com/Hl6XPaR1x7

— SadBoizClub (@The_LBCarter) April 2, 2019
So the battle rapper Tech 9 actually killed himself because he had court the next day on pedophile/child porn charges. Sick fuck. World better& kids safer without you ? sorry not sorry

— Geezo ???? (@hitganggeezy) April 2, 2019
Tech 9 couldn't face the music say it ain't so smh

— boowop (@Paulysue) April 2, 2019
Look we dont know for sure if Tech 9 definitely committed suicide yet, BUT that blog Piperboy put out man I aint gon lie it's looking like that's what it could be. Connect the dots. Fighting this case no1 knew about til now, mysterious death right before he was to appear in court

— Matt (@Flyboy__Matt) April 2, 2019
This Tech 9 shit took a CRAZY left turn… But makes soooo much sense how he randomly died out of nowhere.

— Poetic JnYs (@J_Geezus) April 2, 2019
Tech 9 gimme my RIP back pic.twitter.com/k5tsUqVpNR

— Da Philthy (@PhilthyPhilly6) April 2, 2019
Tech 9 smfh. Smfh. I think I need to deactivate my twitter . Any more surprises and I'm quitting this whole weird ass scene. FOH. Mannnnn boyyyyyyyy Imma break something if I don't smoke boyyyyyyyyyyyyyy

— RIP NIP (@MRDIZASTER) April 2, 2019
Nipsey gets killed by a nigga from his own hood and Tech 9 was a pedophile that took his own life before his court date SMH throw March in rice

— YouNiggasGetDumberByTheTweet (@MannyTwice) April 2, 2019
The Montgomery County Coroner's Office says Tech 9's death is undetermined and is still under investigation.
Following news of the battle rapper's death, his father started a Facebook Fundraiser for his funeral, which is scheduled for April 4th. The fundraiser has so far raised more than $28,000.
Be the first to receive breaking news alerts and more stories like this by subscribing to our mailing list.