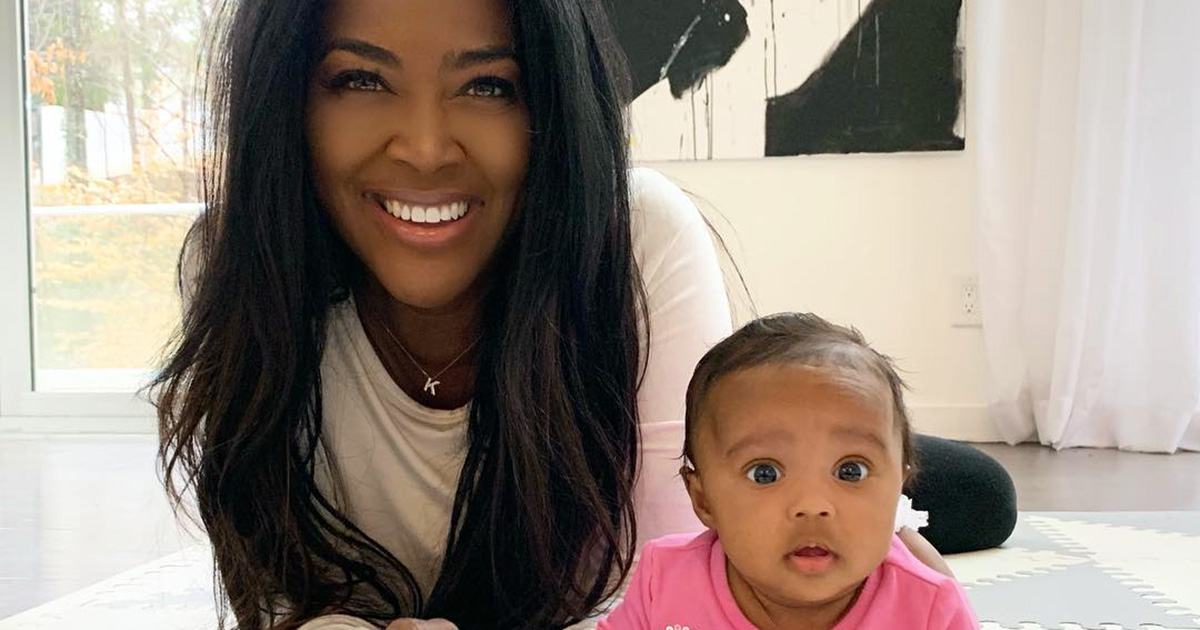 Kenya Moore became a first-time mom last November at the age of 47, and she recently learned the hard way that you can't just change your newborn's diaper anywhere you please.
Moore, who celebrated her 48th birthday back in January, posted on Instagram that she was asked to leave a restaurant after someone spotted her changing her daughter Brooklyn Doris Daly's diaper while dining.
Last Thursday (Feb. 28), along with an adorable photo of herself and Baby Brooklyn, Moore shared the story of being booted from a restaurant on Instagram:
"Last week when I was traveling with Brooklyn, I got kicked out of a restaurant for changing her diaper! OMG, I was so embarrassed. I had no idea about these rules! As a new mama, I'm learning new things every day…"
Several of her fans who are moms chimed in on her post, and while many empathized with her etiquette error, a large number felt that she displayed poor judgment in this instance.
One fan wrote: "I am a mother of 4 and [grandma] to 1 and I would not change my baby in [the] middle of [a] restaurant where others are eating. Saying that is just like breastfeeding is taking it [too] far… Most restaurants are equipped with changing tables in restrooms where that business should be handled."
Another commented: "Are you f**king serious…you don't know not to have sh*t near where you eat?!?! I love you Kenya but that's f**kin nasty!!! You need to wash your hands after changing a diaper too!!!"
One other follower, who said she's a mom of two, pointed out that restaurants provide changing tables in bathrooms for this very reason, to which Kenya responded: "It was empty around me and no restrooms in the airport restaurant. Thanks for your input learning every day."
h/t: Straight From the A
Be the first to receive breaking news alerts and more stories like this by subscribing to our mailing list.