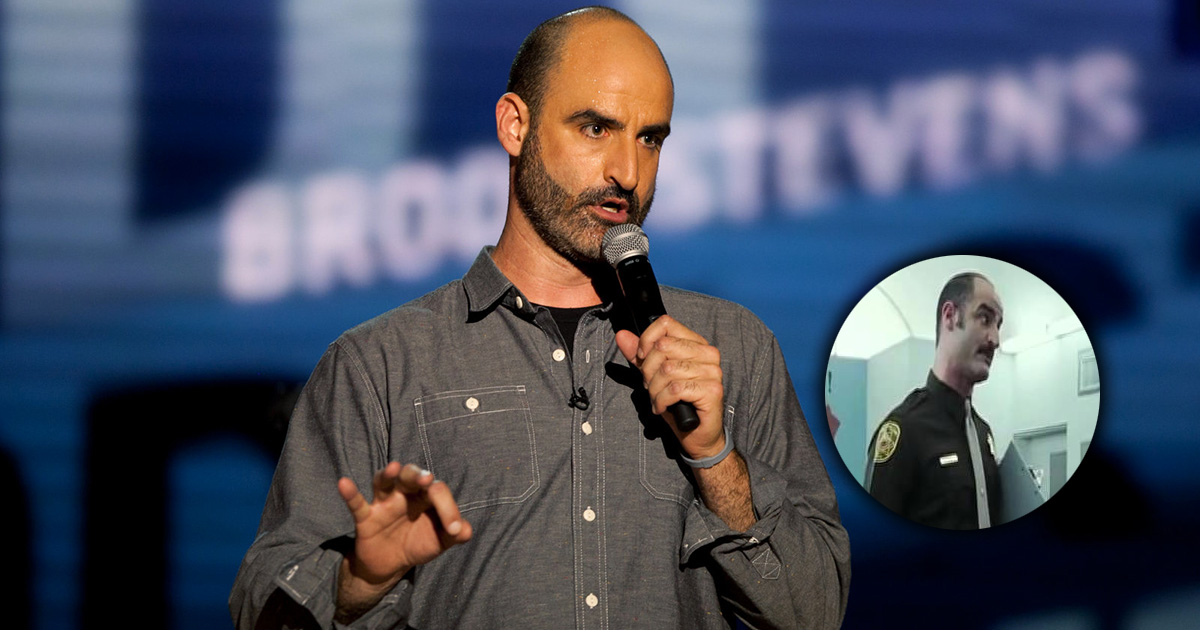 Stand-up comedian Brody Stevens has died by suicide. He was 48 years old.
According to The Blast, which broke the sad news, Stevens—who was born Steven James Brody—was found dead Friday (Feb. 22) around 1:00 p.m. in his home in Los Angeles.
The Blast reported that the comedic actor's cause of death was being investigated as a suicide by hanging.
According to our sources, LAPD was dispatched to the scene and investigators spoke with his family. The Blast obtained audio from the emergency dispatchers, where officials described the scene as a "hanging."

A rep for Brody Stevens tells The Blast, "Brody was an inspiring voice who was a friend to many in the comedy community. He pushed creative boundaries and his passion for his work and his love of baseball were contagious. He was beloved by many and will be greatly missed. We respectfully ask for privacy at this time."
Brody Stevens was very well known as a stand-up comic from Los Angeles and for his oddball comedy. He regularly performed at clubs around L.A., including The Comedy Store.
He also bit some bit parts in big movies like "The Hangover" and "The Hangover II." Below he appears as a police officer in a hilarious scene from the first film.
Stevens also created his own Comedy Central series "Brody Stevens: Enjoy It!" with his friend, "Hangover" star Zach Galifianakis. He was also an avid baseball fan and even played the sport in college as a pitcher at Arizona State University until he injured his elbow.
Stevens had struggled with mental health issues in the past, and he was hospitalized in 2011 after having a manic bipolar episode in which he said during a Twitter meltdown "I'm off Lexapro and I have a gun in my mouth! Do you believe me?" and got into a verbal altercation with a random stranger at Starbucks.
Stevens, who was very open about his problems with depression, recently expressed disappointment at the negative reactions to a comedy special he taped.
Sources close to Stevens' circle told The Blast that he's been taking care of his mother in Palm Springs, California for
Be the first to receive breaking news alerts and more stories like this by subscribing to our mailing list.