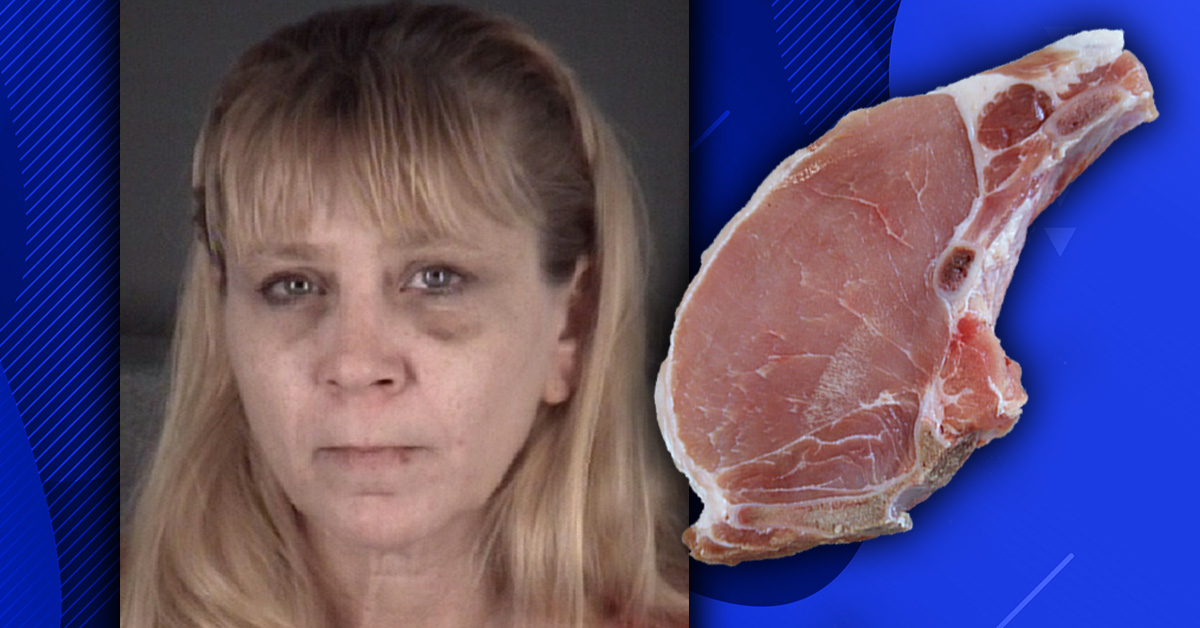 I don't think this is what Chingy meant when he said "Gimme what you got for a pork chop."
A Florida woman was arrested earlier this month after police say she hit her boyfriend in the face with a frozen pork chop.
WFLA reported that 48-year-old Jennifer Brassard and her boyfriend got into an argument the night of Friday, February first in their home.
Brassard and her boyfriend's verbal altercation eventually turned physical after the woman picked up a frozen pork chop and threw it at the man.
According to the arrest report, the pork chop hit the man in his face and caused about a half-inch cut above his eye.
Police said Brassard had already left the scene by the time they arrived.
Based on the victim's statement, police determined that Brassard was the aggressor and she was arrested the next day for misdemeanor domestic battery. She was eventually released on $250 bond.
Brassard and her boyfriend, who live together, have been dating for a year, the arrest report stated.
Be the first to receive breaking news alerts and more stories like this by subscribing to our mailing list.