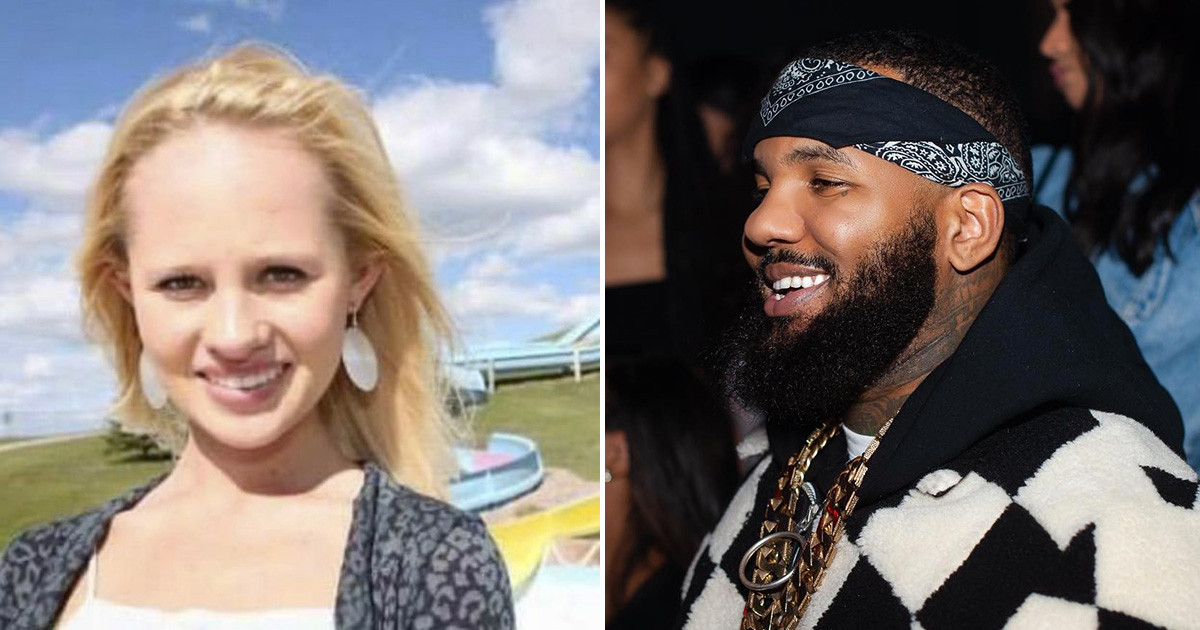 Cardi B and Nicki Minaj aren't the only rappers who have a problem with Tomi Lahren.
In response to Lahren's Twitter post mocking 21 Savage's ICE arrest—"I got one, two, three, four, five, six, seven, eight ICE agents ready to deport ya," she tweeted—The Game took to Instagram, calling her a "cum gargling, microwaved, carrot skinned, 90 year old white man body havin slut" and telling her to "stay out the tanning salon" because she's "starting to look like a sick tangerine."
Read his full post below (via XXL):
"This cum gargling, microwaved carrot skinned, 90 year old white man body havin slut @tomilahren always got sumn slick to say. @21savage gettin detained by ICE is not funny nor anything for ya middle of the mall clip in wearin' hoe ass to be joking about. You the same dumb broad that was singin the lyrics to his song not along ago… now using his situation & the culture deep down you love so much for content on ya bum ass twitter page etc…. Then ya dumb bird ass gone say 'your ancestors' discovered America ?!?!? Obviously all that black athlete semen you swallowed at UNLV is starting to seep into that cracked skull of yours !!! Cut the shenanigans grandma p**sy… we you !!! Here's some advice: stay out the tanning salon, you're starting to look like a sick tangerine #FreeDaReal #21 [Someone please recommend a good burn center for her] #ThanksInAdvance"
And he didn't stop there.
In his second round of disses, Game said he found a photo of Tomi before having plastic surgery.
"Got room for another face up there I see," he said, referring to her extremely large forehead. "[And] we gone need 'Dog The Bounty Hunter' to track down them eyebrows," he added.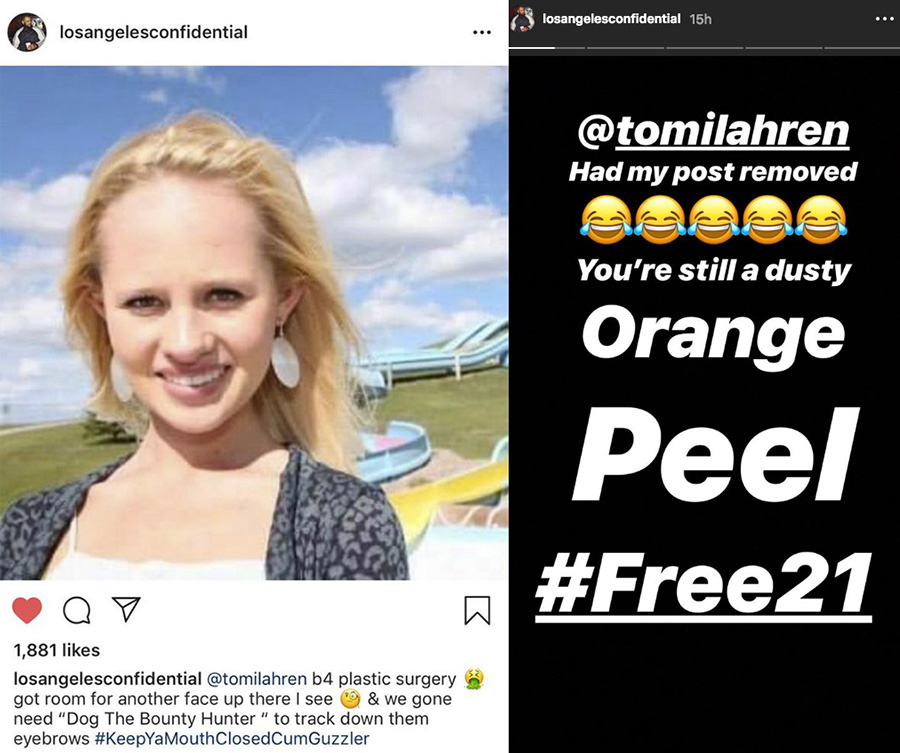 Not before long, The Game posted via his Instagram stories that Tomi Lahren had his posts removed from Instagram.
"You're still a dusty orange peel," he wrote.
Be the first to receive breaking news alerts and more stories like this by subscribing to our mailing list.