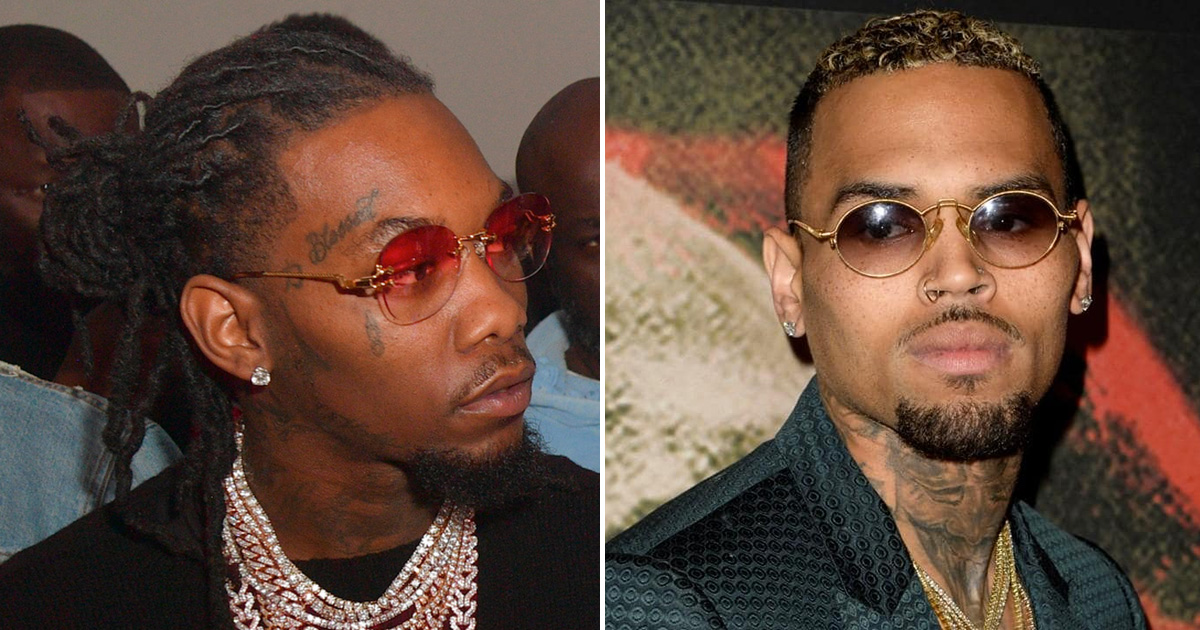 Chris Brown wants ALL the smoke with Offset.
It all started when Brown shared one of many 21 Savage memes on his Instagram account. The meme shows 21 rapping in a cypher, but with a UK drill rapper dubbed over his voice—an obvious reference to the rapper's UK heritage as revealed from his recent ICE arrest.
If you'll remember, Offset went off on Twitter earlier in the week saying that nothing was funny about the 21 Savage memes, so he apparently holds this issue close to his heart.
"ALL THE MEMES AND SH** AIN'T FUNNY WHEN SOMEBODY GOING THROUGH SOME," he wrote around the time folks ran Demi Lovato off Twitter for sharing a couple 21 Savage memes herself.
ALL THE MEMES AND SHIT AINT FUNNY WHEN SOMEBODY GOING THROUGH SOME
PRAYING FOR MY DAWG
AINT SHIT FUNNY HIS FANILY
DEPENDING ON HIM

— OFFSET (@OffsetYRN) February 4, 2019
SUCCESSFUL BLACK MAN
THEY ALWAYS TRY SOME WAY TO BRING US DOWN ??????????

— OFFSET (@OffsetYRN) February 4, 2019
Offset called Chris Brown "lame" for sharing the 21 Savage meme, and Chris clapped back with a lengthy response in which he mocked Offset's flow, called him a "sensitive a** n***a" and said to him: "IF YOU A REAL MAN FIGHT ME!"
Brown added: "Oh, and another thing, SUCK MY D**K!!!!"
Offset replied back (via his Instagram Stories): "Coke head don't want [smoke emoji]," which clearly speaks for itself.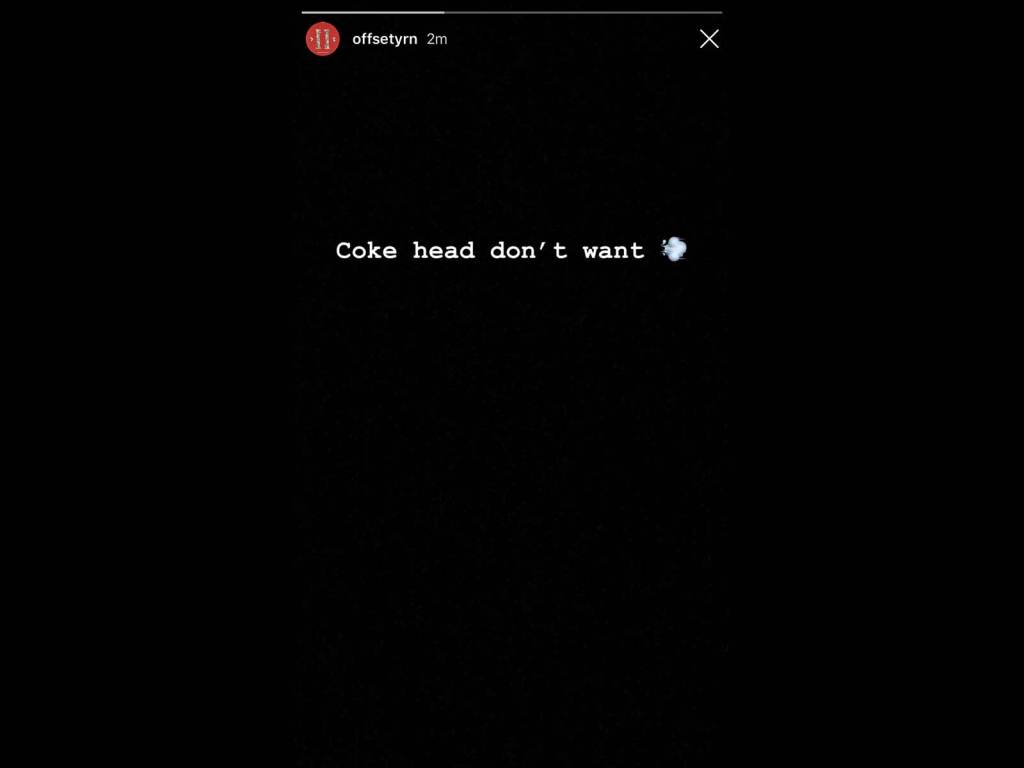 Be the first to receive breaking news alerts and more stories like this by subscribing to our mailing list.