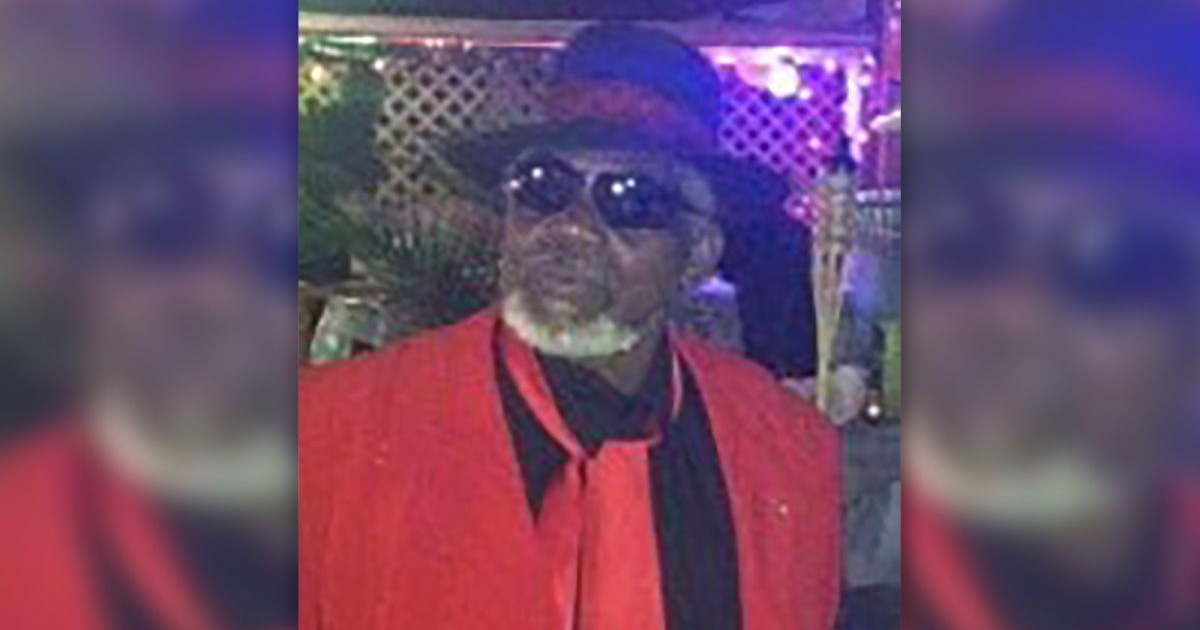 72-year-old Joseph Walker, a United States Air Force veteran, died alone, but thousands of strangers made sure that he wasn't laid to rest alone.
KCENTV reports that thousands showed up at the Central Texas State Veterans Cemetery on Monday (Jan. 28) to attend the burial service for an unaccompanied U.S. Air Force Veteran.
Plans for Joseph Walker's burial were announced via the Texas General Land Office's Facebook page on January 24th, and the post was shared hundreds of times.
"We have the distinct honor to provide a full military burial for unaccompanied United States Air Force Veteran Joseph Walker," the post read. "If you have the opportunity, please come out and attend. We do NOT leave Veterans behind."
It didn't take long for the post to go viral and start receiving mainstream media attention. CNN's Jake Tapper even putting out a call to action via Twitter:
ATTN TEXANS

No one is expected to attend the funeral for Joseph Walker, who served in the US Air Force 1964-1968.

His funeral will take place Monday at 10 a.m. at the Central Texas State Cemetery.

11463 SH 195
Killeen, Texas 76542 https://t.co/9J29luwDQC via @KVUE

— Jake Tapper (@jaketapper) January 27, 2019
Joseph Walker, born in 1946, served in the U.S. Air Force during the Vietnam War Era and was honorably discharged from the service, according to CNN. He "was called by Our Heavenly Father on Monday, November 19th, 2018," read his obituary.
Gilbert Cavazos—the funeral director at All Faiths Funeral Service in Austin Texas—said that Walker's family wasn't able to foot the bill for his wake and funeral services, and they were told that something could be worked out between both parties, however, despite repeated efforts, All Faiths had been unable to reach the family to figure out an arrangement for his burial.
"We have to just have closure now," said Cavazos. "This gentleman deserves this."
So many people attended Walker's burial that vehicles were backed up onto a nearby highway. Williamson County Sheriff Robert Chody estimated that were more than 5,000 people in attendance.
"Today, we're not strangers. Today, we are family. This is our brother, Joseph Walker. I don't have a whole lot of information, but it doesn't matter," a speaker at Walker's burial said. "Today, we give him honors."
"All people should have someone there for them at their funeral," said Irmgard Price, who drove in from a nearby town. "It was an honor to be in attendance for Walker's burial."
Watch the service here:
Flyover for Joseph walker pic.twitter.com/5ZJnSOc6K2

— irmgard price aka mama bear (@yoda76547) January 28, 2019
Taps for Joseph walker Air Force veteran from Austin tx pic.twitter.com/9TJCtFiUeK

— irmgard price aka mama bear (@yoda76547) January 28, 2019
Be the first to receive breaking news alerts and more stories like this by subscribing to our mailing list.