Oops, he did it again! Jordan Peele is putting out yet another movie that will have EVERYONE talking. And if you thought "Get Out" was terrifying, wait until you see the trailer for Peele's latest psychological thriller "Us."
The film stars Oscar winner Lupita Nyong'o and her "Black Panther" co-star Winston Duke as a mother and father who take their two children on vacation to a beach house expecting to enjoy time with friends, but their trip quickly turns into a nightmare when a family of four that looks just like them arrive to torment them and expose their worst fears.
The trailer (released on Christmas Day, of all days)—backed by the 1990's classic "I Got 5 On It"—sets up the movie perfectly. As the dark plot unfolds, the upbeat song quickly transforms into a sinister soundtrack for the film.
Once Gabe (Winston Duke) notices the strange doppelgänger family posted up outside his family's vacation home, he says to them "If you wanna get crazy, we can get crazy!"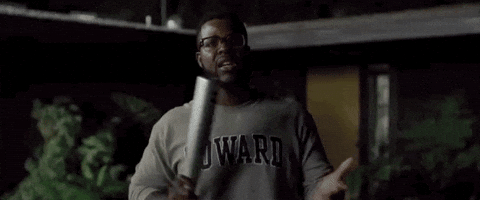 "They look exactly like us. They think like us. They know where we are. We need to move and keep moving. They won't stop until they kill us… or we kill them," Adelaide (Lupita Nyong'o) says later.
Adelaide and her husband must fight off their doppelgängers in order to save their two children. But, they're not alone because the entire town is being terrorized by doppelgängers of other families too!
"Us" opens in theaters nationwide on March 15th, 2019. Watch the trailer above!
Be the first to receive breaking news alerts and more stories like this by subscribing to our mailing list.