Police in have one suspect in custody and are looking for two others following a shooting outside the Cook Out fast food restaurant in Spartanburg, South Carolina over the weekend that sent six people to the hospital.
Here's what you need to know:
1
The shooting happened in the parking lot of a Cook Out restaurant. Six people were shot and admitted into the hospital.
Spartanburg Police Department officers responded to reports of shots fired at the Cook Out on John B. White Sr. Boulevard not too long after 11:30 p.m. last Saturday night (Oct. 13). According to the responding officers, the suspect(s) never entered the fast food joint and shooting happened in the parking lot.
A total of six people were shot: two males and one female victim were taken to Spartanburg Regional via ambulance, and the four others with gunshot wounds were taken to the hospital by personal vehicle.
The shooting victims' ages range from 16 to 24-years-old, and fortunately, none of them suffered any life-threatening injuries and were expected to recover, police said.
The majority of the victims in the shooting were innocent bystanders, police said, adding that some of them were students from either Dorman High School or Spartanburg High School.
Three vehicles in the parking lot were hit by gunfire, police said.
2
Dorman High School senior Kaden Vaughn said he was shot in the leg and his arm was grazed by a bullet.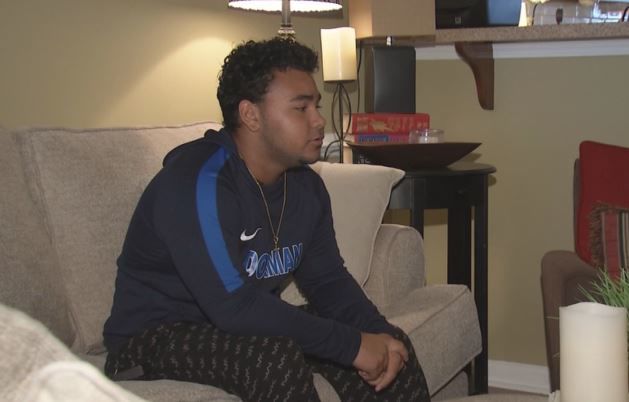 One of the shooting victims, a Dorman High School senior, spoke to Fox Carolina about the incident. He said he was struck in the ankle and his arm was grazed in the shooting.
"We heard shots and I remember getting hit," Kaden Vaughn said. It felt like a rock hit me. Like, I didn't want to believe I got shot, at first, and then I got grazed in the arm and it went straight through my cup."
Vaughn said he and another Dorman student, who was also injured, were about to leave the restaurant when the shooting broke out. He said they went to the restaurant to eat after the Byrnes vs. Dorman football game—which is something most high schoolers do after sporting events.
"Before I could even get down to the parking lot, we just heard shots and everyone started running," Vaughn said. "I kind of went down at first to like, feel my leg. I was like, this is going to be a nasty bruise when I wake up. I ran to my truck. All of a sudden, I look down and there was a hole in my pant leg and I pulled my pants up and there was blood everywhere."
The teen added: "There was still shots going off when I got in the truck so I didn't want to stay. I wasn't about to wait for nobody so I just tried to drive myself home. I remember, my right foot kind of gave out on me halfway home so I had to drive home left-footed then I got home and my parents rushed me to the ER."
Vaughn said when he arrived at the Emergency Room, doctors found "two big holes" in his ankle. "It went clean through and left some holes, but thankfully it didn't hit the bone or tear anything major," he said.
3
The shooting happened after a fight broke out in the parking lot. One of the suspected shooters is in custody and the other two have warrants out for their arrests.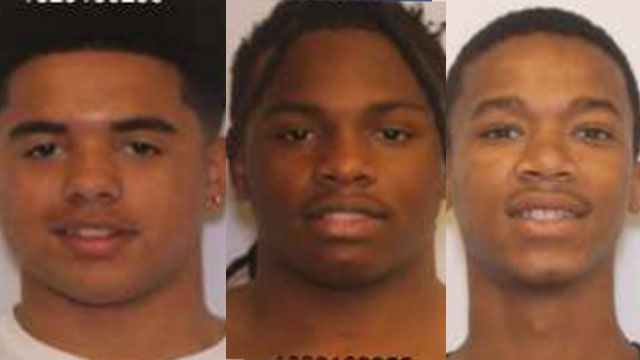 From L to R: Trevor Lamont Gist (18), Jarcoby Tramon Geter (16) and Fredrick Lee Smith Jackson (18)
On Thursday (Oct. 18), nearly one week after the shooting, police have finally released the names of the three suspects accused of opening fire and they finally have information about the shooting.
Police said the shooting was the result of a fight that broke out in the parking lot of the Cook Out restaurant. The suspects are 16 and 18 years old, police said.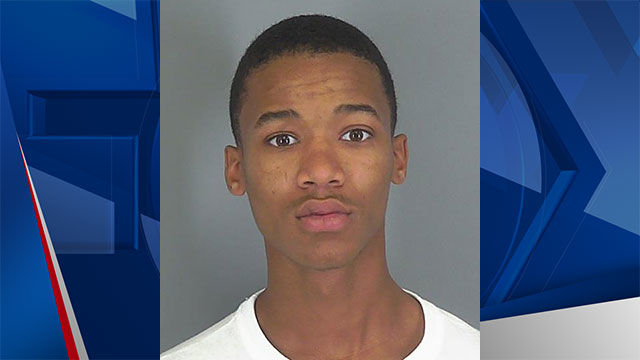 18-year-old Frederick Lee Smith Jackson was arrested and charged with unlawful carrying of a pistol, possession of a weapon during a violent crime, possession of a weapon underage, and six counts of assault/attempted murder.
Police said warrants have also been issued for 18-year-old Trevor Lamont Gist and 16-year-old Jarcoby Tramon Geter—who were both still wanted as of Thursday.
Geter was charged with possession of a weapon underage, possession of a stolen weapon, possession of a weapon during a violent crime, and assault/attempted murder.
Police are asking anyone with any information about the incident to contact the Spartanburg Police Dept. at 864-596-2065 or Crime Stoppers at 1-888-CRIMESC.
4
Cook Out is a popular late-night fast food restaurant in the South.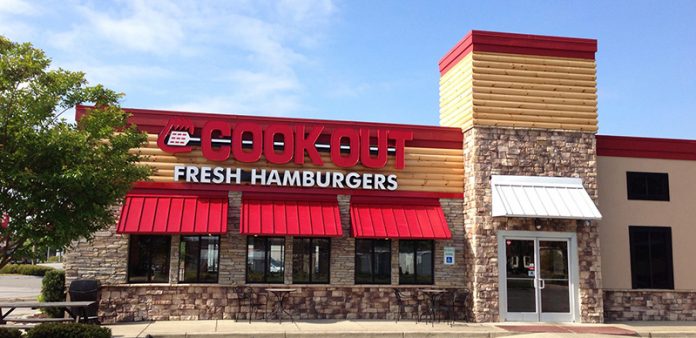 Cook Out is a popular fast food restaurant chain that is located in the following Southern states: Alabama, Georgia, Kentucky, North Carolina, South Carolina, Tennessee, Virginia, West Virginia, Mississippi and Maryland.
The menu features grilled hamburgers and hot dogs, chicken sandwiches, BBQ and milkshakes.
The food has a distinct "Outdoors Style" taste (i.e. it tastes like it was cooked at a "cookout," hence the name) and the restaurant is popular with young people as a hang-out spot because it stays open past midnight (up to 3 or 4 a.m. at some locations).
The restaurant received national attention after Olympic sprinter Tyson Gay's 15-year-old daughter Trinity was shot and killed at a location in Lexington, Kentucky in October 2016.
The four men responsible for that shooting were found guilty on Monday (Oct. 15), almost exactly two years to the day of the incident.
Be the first to receive breaking news alerts and more stories like this by subscribing to our mailing list.