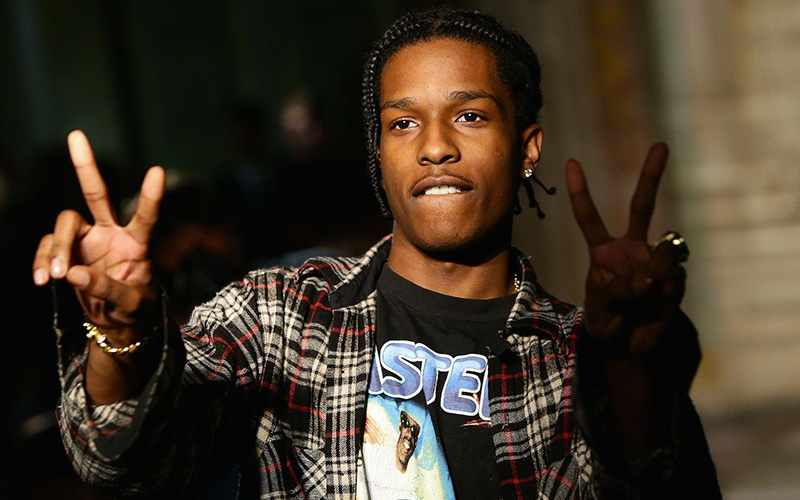 How old were you when you had your first orgy? A$AP says he was 13 years old, and it didn't go over as well as you think it would.
In a recent interview with Esquire, the 30-year-old rapper revealed that he's known for hosting group sex events at his Beverly Hills, California home—which is decorated "in the style of Tim Burton and Wes Anderson"—on a huge custom-designed bed that cost about $100,000 to make.
"The women that I'm around are into that free-spirited s–t like me," he told the magazine. "And why not? Let's smoke some good weed in the teepee and have a fun time!"
But it turns out that having orgies isn't a new thing for Rocky, who says he's been having them since he was a middle schooler.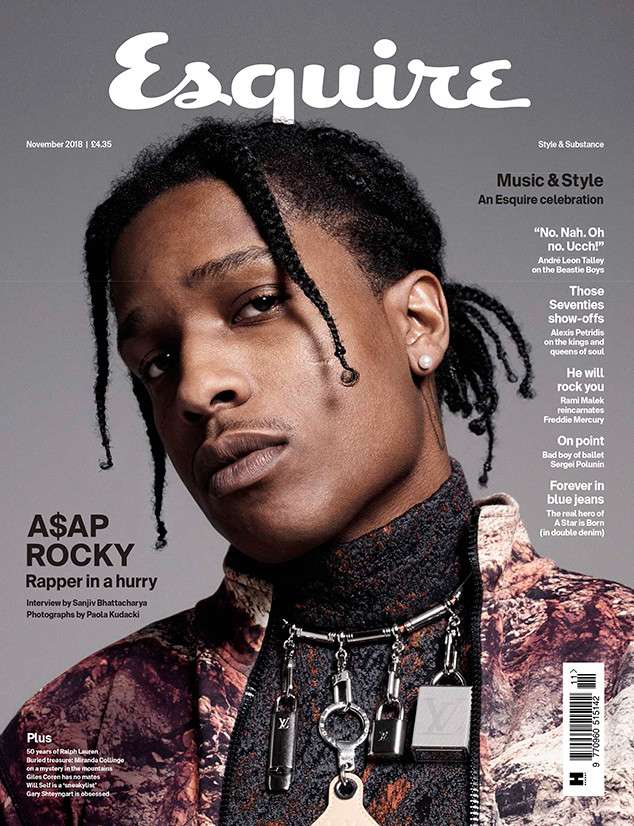 "My first orgy was when I was in seventh grade," he said. "Thirteen years old. Yeah, I was at Booker T. Washington [High School] in New York City. My dad had went to jail for drugs, so my mom moved us to a homeless shelter on 104th and Broadway. Our school was like three blocks away, and they used to let us out for lunch, for 45 minutes. The first time was in this apartment building. We took the elevator to the roof, and everybody put their coats on the ground. There were like five girls and 10 guys, and we all just took turns."
Rocky said the older guys teased him because he wasn't as "big" as he is now—if you know what we mean.
"And hopefully you didn't have a little dick because they're going to tease you! At that time, I wasn't the biggest guy, but come on, cut me some slack, I was in the seventh grade! F***ing bullies!" he added, laughing. "Nah man. I love those guys."
Sounds like A$AP Rocky had a pretty eventful life as a teenager!
Be the first to receive breaking news alerts and more stories like this by subscribing to our mailing list.