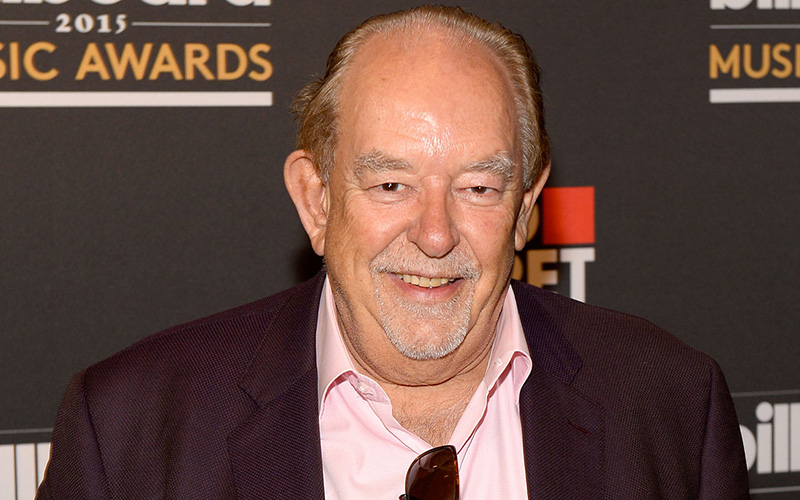 Robin Leach, famed TV host and celebrity columnist, has died at the age of 76.
The journalist, who rose to fame in the 1980's as host of "Lifestyles of the Rich and Famous," died Thursday night (Aug. 23) at a hospital in Cabo San Lucas, according to a statement by his family. His cause of death was a stroke.
"Despite the past 10 months, what a beautiful life he had. Our Dad, Grandpa, Brother, Uncle and friend Robin Leach passed away peacefully last night at 1:50 a.m. Everyone's support and love over the past, almost one year, has been incredible and we are so grateful. Memorial arrangements to follow," Leach's son Steven said in a statement, which was also attributed to his other sons Gregg and Rick.
According to the Las Vegas Review-Journal, Leach had been hospitalized since November 2017 after suffering a stroke while he was vacationing in Cabo San Lucas. He suffered a second stroke this past Monday (Aug. 20), which he, unfortunately, did not recover from. He was placed in hospice care soon after.
After suffering a mini-stroke last year, he spent several weeks recovering in a hospital in Las Vegas. Leach's son arranged for a private plane to take his father to Saint Rose Dominican Hospital when he realized his dad couldn't eat or walk, the Las Vegas Review-Journal reported.
"I started rehabilitation on my right side," Leach told Daily Mail. "I need my right hand to type!"
Robin Leach was born in London during World War II. He started working as a journalist when he was still a teenager, including a stint at the Daily Mail. He moved to the United States in 1963 and would go on to write for the New York Daily News, Ladies' Home Journal and People magazine, where he wrote their first 11 cover stories.
Leach transitioned from written journalism to television journalism at the start of the 1980's, with appearances on CNN's "People Tonight" and helping launch the syndicated program "Entertainment Tonight."
He teamed up with producer Al Masini on the show he'd become best known for, "Lifestyles of the Rich and Famous," which went to become a wildly popular syndicated series that ran from 1984 to 1995. The show took viewers inside the lavish homes and vacation spots of well-known international celebrities, and is credited for helping to pave the way for what would go on to become reality TV. He would sign off each episode with his signature catchphrase: "Champagne wishes and caviar dreams."
Leach moved to Las Vegas int he 1990's where he worked as an entertainment columnist at the Las Vegas Sun and the Las Vegas-Review Journal, the latter of which was the first to report his death. He spent the next two decades there chronicling the city's celebrity and dining scenes. He went on to host VH1's "The Surreal Life: Fame Game" in 2007.
Leach's 77th birthday would have been next Wednesday, August 29th.
Be the first to receive breaking news alerts and more stories like this by subscribing to our mailing list.