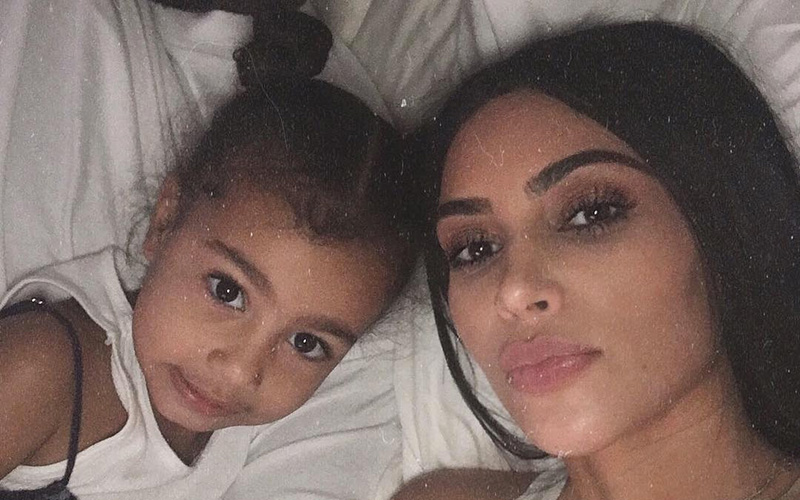 Kim Kardashian's 5-year-old daughter North West is at the age where she questions everything. Particularly, her mom's fame.
Thursday (Aug. 9), during an interview with Big Boy's Neighborhood on Real 92.3 LA, Kim said she finally had to have "that" conversation with North about why mommy is famous, and she basically dodged the question like an opossum trying to dodge traffic.
"[She said] 'Mom, why are you famous?'" Kim said. "Oh… okay, I'm gonna have to explain this. And I'm like, 'We have a TV show. We have a TV show.' And she was like 'Oh, okay.' And that was the first time when she was like 'Oh.'"
Uhm. Yeah. About that. Yikes. Should we tell North the REAL reason why mommy's famous?
While Kim obviously can't tell a little 5-year-old girl that her mom's fame is the result of a sex tape with a man who isn't her dad, we're sure this isn't the last time North is going to visit this question.
One day in the near future, a Google search is going to expose the truth and Kim had better be prepared for LOTS of questions.
Watch Kim Kardashian's full interview with Big Boy's Neighborhood below:
Be the first to receive breaking news alerts and more stories like this by subscribing to our mailing list.