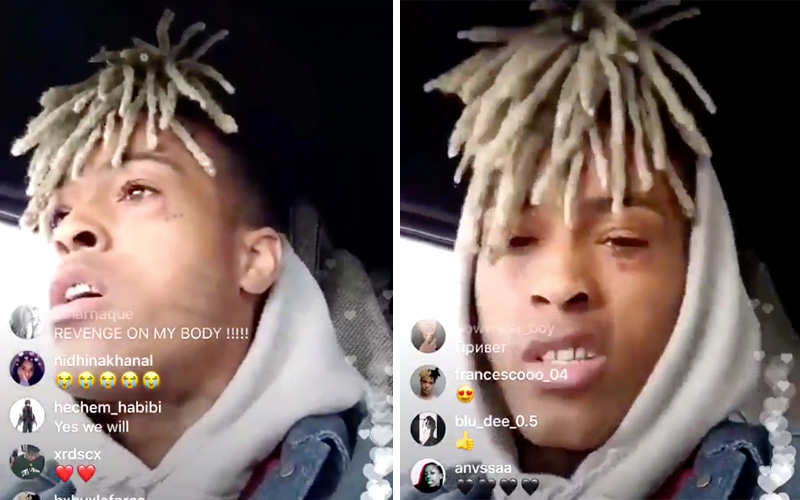 Before being tragically shot and killed Monday afternoon (Jun. 18), XXXTentacion filmed one last video sharing an inspirational message to his followers on Instagram.
In the just over a minute-long video, the rapper talks to fans about his life ending prematurely, saying that if "worse thing comes to worse" and he dies "a tragic death or some sh*t" before getting the chance to live out his dream, he hopes that kids hear his message, are able to make something of themselves and use his message to make something positive out of it. "If I'm gonna die or ever be a sacrifice, I want to make sure that my life made at least 5 million kids happy."
WATCH HERE:
XXX also said that he hoped people would be able to find something good regardless of the bad things surrounding his name.
"Regardless of the bad things people say about me, I don't give a f**k, because I know my goal in the end, and I know what I want for everyone, and I know what my message is," he said. "So I just wanted to say I appreciate and love all of you and I believe in you all. Do not let your depression make you. Do not let your body define your soul. Let your soul define your body. Let your soul define your body. Your mind is limitless. You are worth more than you could believe. All you have to do is dream, and all you have to do is want to fulfill that dream and have the strength…"
The rapper (real name: Jahseh Dwayne Onfroy) recorded the video via Instagram Live just hours before he was shot and apparently predicted his own untimely death.
XXX was shopping for a motorcycle in Miami when he was shot while leaving the video. Video footage recorded immediately after the shooting shows onlookers checking for a pulse from the rapper, who was unresponsive and not breathing.
No suspect has been named in the shooting and a motive is not yet known. Witnesses reported hearing multiple shots fired, and according to the dispatch audio, the incident was a possible drive-by, with dispatchers naming several possible getaway vehicles, including a black Dodge Journey, a Chevy Tahoe, and a Jeep Grand Cherokee.
Though XXXTentacion was facing felony charges and was involved in a number of feuds, it wasn't known that his life was in danger, however, he did talk about being concerned about dying in his last video.
The rapper was planning a charity event when he was shot and had posted about it on his Instagram story not too long before he was murdered.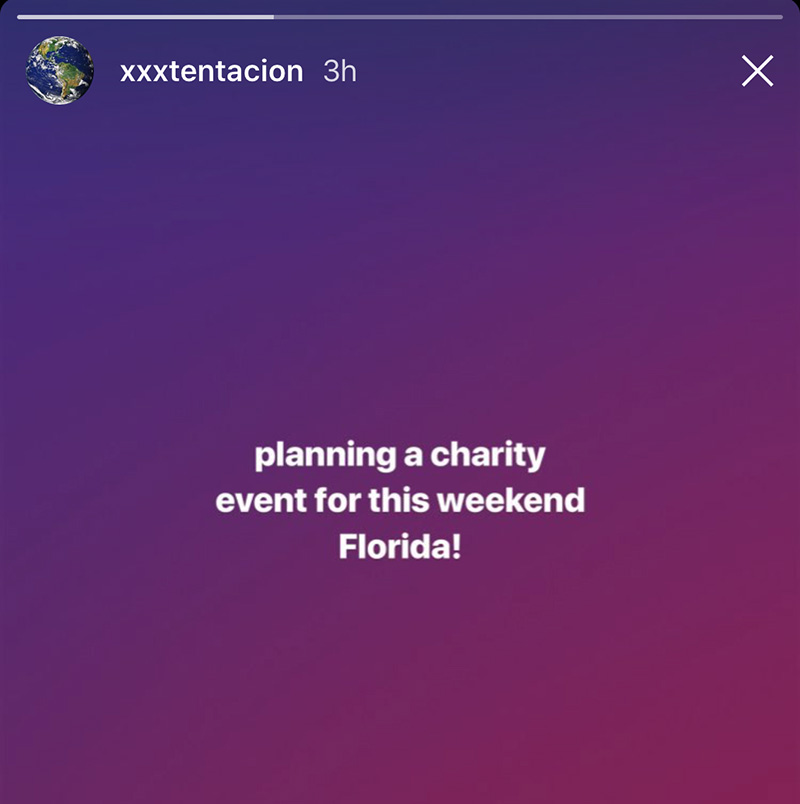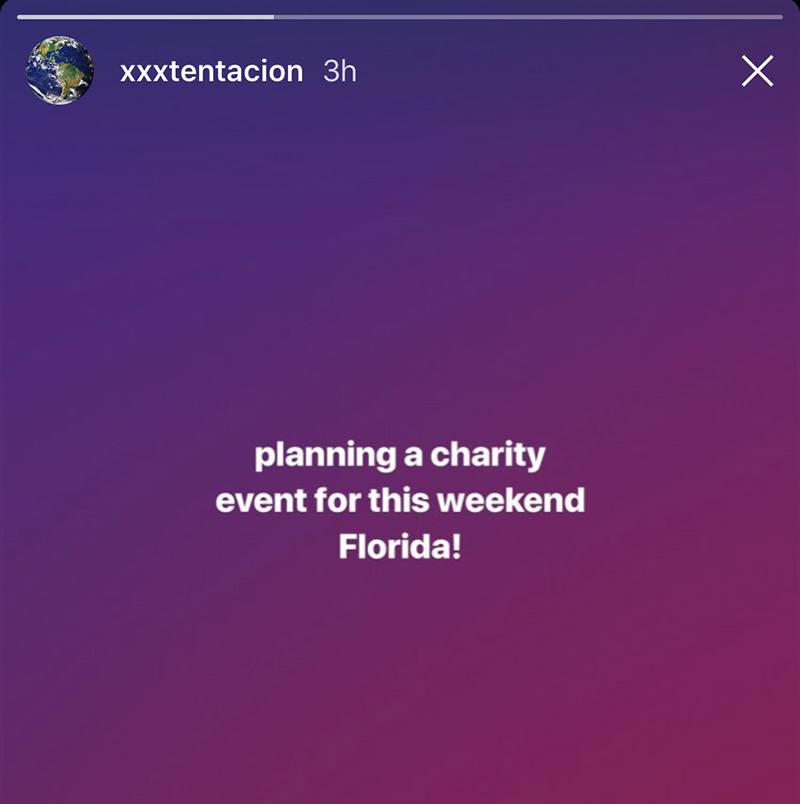 Be the first to receive breaking news alerts and more stories like this by subscribing to our mailing list.