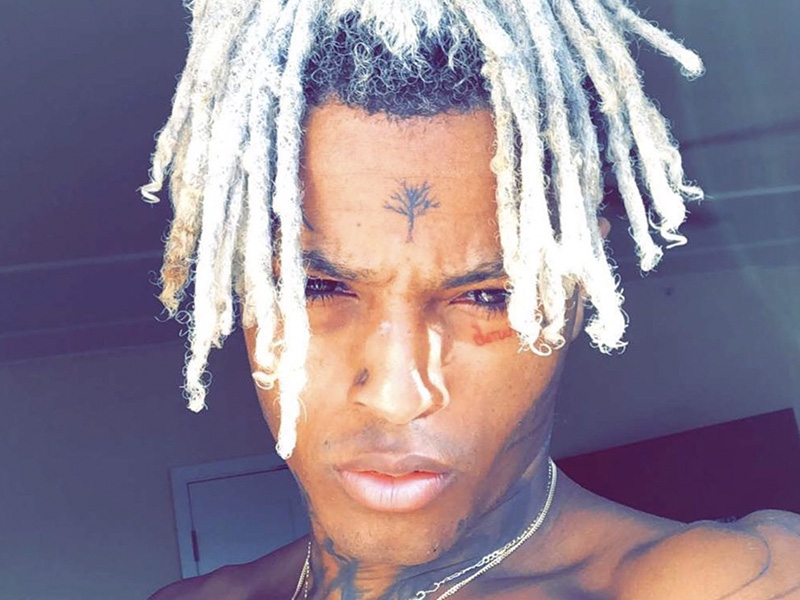 Rapper XXXTentacion was shot and killed in Florida.
According to TMZ, the 20-year-old, whose real name is Jahseh Dwayne Onfroy, was shopping for motorcycles in Miami on Monday afternoon (Jun. 18), and as he was leaving the motorcycle dealer, a man with a gun ran up to his car and shot him before fleeing the scene.
Eyewitnesses on the scene recorded video footage immediately after the shooting showing the rapper's lifeless body in his car. He had "no pulse," according to witnesses. Witnesses also said a Louis Vuitton bag was taken from XXXTentacion's car at the time of the shooting.
Immediately following the shoooting, the rapper was rushed to the hospital as a "Level 1" trauma patient and was described as "comatose." He was officially pronounced dead around 5:40 p.m. EST.
#BreakingNews #BSO is currently working an incident regarding a shooting at 3671 N. Dixie Hwy., Deerfield Beach. PIO headed to scene. Dispatchers received a call of a shooting at 3:57 p.m. An adult male victim was transported to an area hospital.

— Broward Sheriff (@browardsheriff) June 18, 2018
#BreakingNews The adult male that was taken to the hospital has been pronounced dead.

— Broward Sheriff (@browardsheriff) June 18, 2018
According to dispatch audio obtained by TMZ, the incident was a possible drive-by. Dispatchers have named several possible getaway vehicles including a black Dodge Journey, Chevy Tahoe, and a Jeep Grand Cherokee.
Just before the fatal shooting, the rapper stated via Instagram that he was planning a charity event in Florida.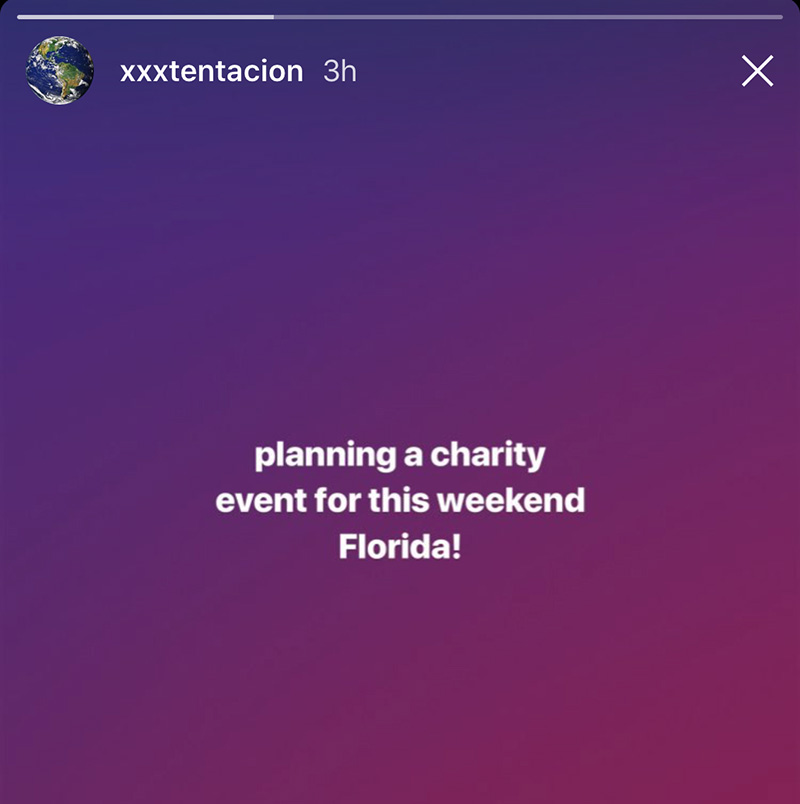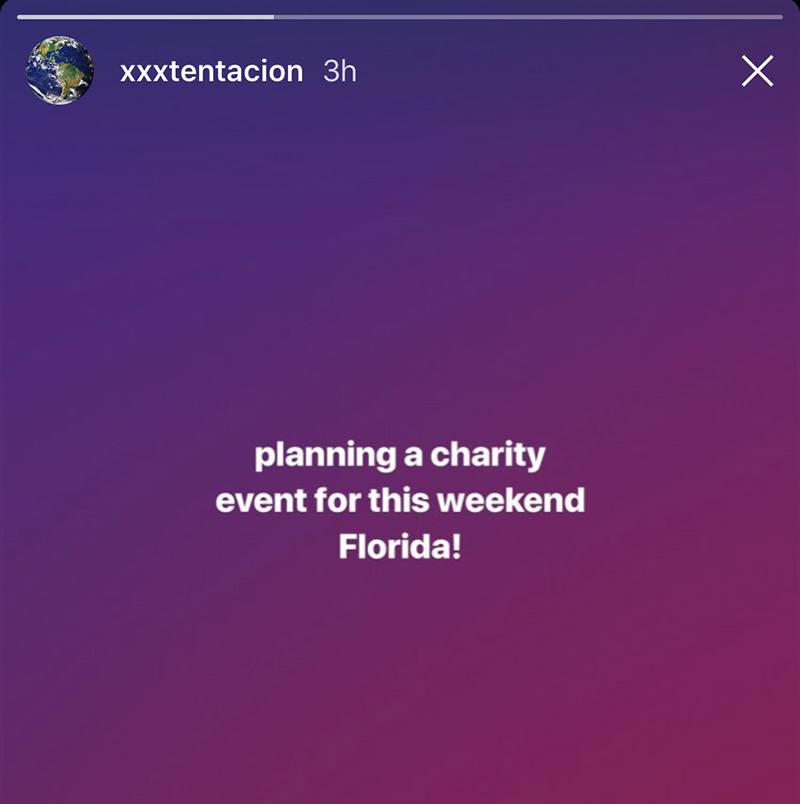 XXX was facing legal trouble at the time of the shooting, awaiting trial for allegations of domestic violence against his pregnant girlfriend, and he was facing more than a dozen felony charges. Prosecutors also accused him of witness tampering.
The rapper was on house arrest but the judge recently let him out so that he could tour.
Last year, he was jumped by a bunch of guys in Los Angeles, and initially thought Migos was responsible. He later apologized to them, but said that the incident didn't scare him enough to increase his security.
XXXTentacion (real name: Jahseh Dwayne Onfroy) first rose to prominence in 2014 after uploading a number of songs to Soundcloud. He was then sent to a youth detention center for a year, and in July 2016, he was arrested and charged with robbery and assault with a deadly weapon.
After posting $10,000 bail in early October 2016, while awaiting trial, Onfroy was arrested again later that month on charges of false imprisonment, witness tampering and aggravated battery of a pregnant victim.
After being released from jail on bail in March 2017, the rapper (who was pretty famous at this point thanks to his legal issues and millions of plays on Soundcloud) released three songs via Soundcloud in April 2017. He released his debut album 17 in August 2017.
XXX's sophomore album ? debuted at No. 1 on the Billboard 200 chart, and he had a hit song, "Sad!" land at No. 7 on the Hot 100.
After his music was briefly removed from Spotify under the streaming service's prior controversial "Hate Content and Hateful Content Policy," the rapper spoke out on Twitter.
"My songs have been removed from playlists because I'm being accused of something that I haven't been convicted for," he wrote earlier. "I don't make hate music. I rap about what goes on in every hood in America."
Be the first to receive breaking news alerts and more stories like this by subscribing to our mailing list.