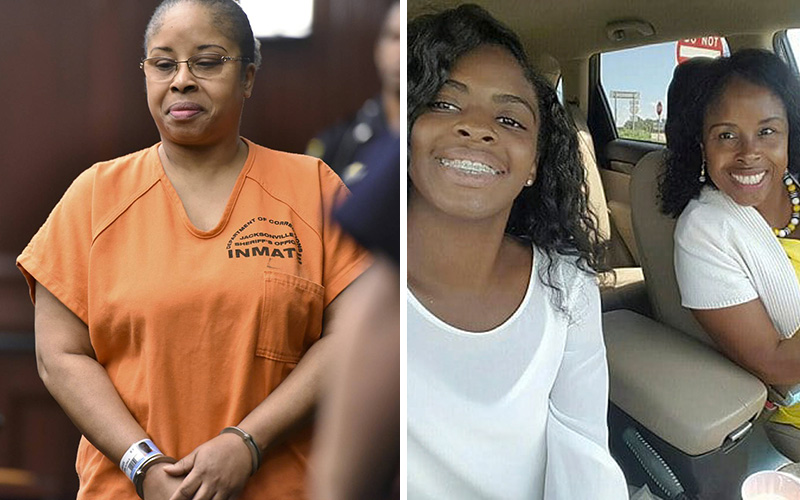 The woman who kidnapped a newborn baby from a Florida hospital two decades ago and raised the child as her own in South Carolina was sentenced to 18 years in prison for kidnapping. She will also serve five years concurrently on a charge of custody interference.
52-year-old Gloria Williams was sentenced last Friday (Jun. 8) for the kidnapping of Kamiyah Mobley from a hospital in Jacksonville in July 1998. Williams testified at her trial that she wore scrubs to look like a nurse and put the infant in a bag and snuck her out of the hospital. She said she was in an abusive relationship and was suffering from depression at the time.
Williams said that when she stole Kamiyah, she had lost custody of her two other children and had recently suffered a miscarriage. After the loss of her pregnancy, she drove to Jacksonville from South Carolina.
As the judge read her sentence, Williams—wearing an orange jumpsuit—stood next to her attorney and was looking down as if in prayer, not visibly reacting to the judge's words.
Before announcing the sentence, Judge Marianna Aho said "there are no winners and no losers in the case," which caused many people to suffer, including Williams. "The family in this case suffered not knowing what happened to their child for approximately 18 years," Judge Aho said.
Williams got credit for 511 days she's already served, and has 30 days to appeal the sentencing.
Williams raised Mobley—who grew up as Alexis Manigo—in Walterboro, South Carolina until her arrest in 2017. She didn't tell the girl her true identity until the girl found out she couldn't get a driver's license because she didn't have a valid birth certificate or Social Security card.
After discovering her true identity, Mobley told a friend about it. The National Center for Missing and Exploited Children eventually received an anonymous tip about Kamiyah's whereabouts, which alerted authorities, and Williams was arrested.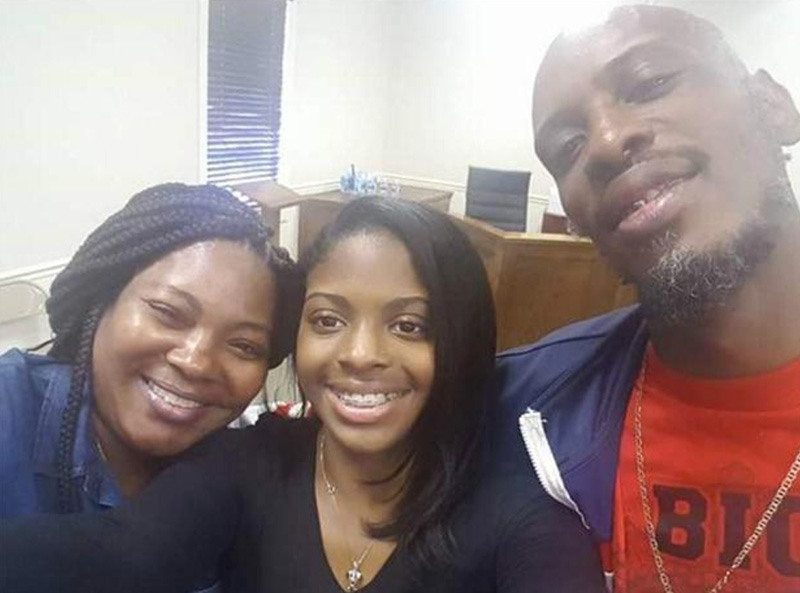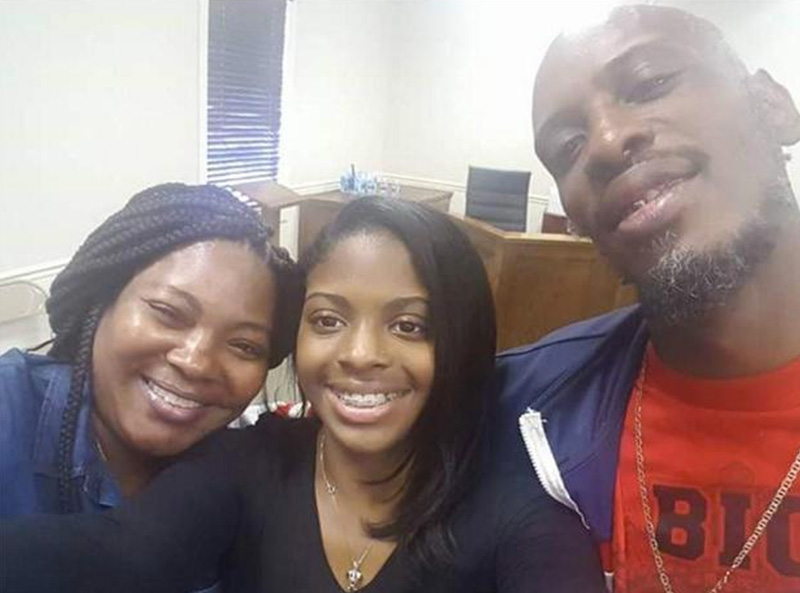 According to news reports, Kamiyah legally changed her name from Alexis and reconnected with her birth parents Shanara Mobley and Craig Aiken (pictured above) since learning her true whosidentity.
Though Kamiyah has spent time with her biological parents, she still supports the only mother she knew. She professed sadness that Williams was facing years in prison, and had pleaded with the judge for a shorter sentence. She was in tears at Williams' first hearing.
"I believe now that this is over, we can continue on our journey of healing together as a family and support our daughter on her decision making," Aiken said in a brief statement to reporters after the hearing.
Her paternal great-grandmother, Barbara Stewart, told News4Jax that Kamiyah decided to stay in North Carolina during Friday's sentencing because she didn't want to have to decide whether to sit with her birth family or the family that raised her.
Stewart said Kamiyah has a long road of recovery ahead of her. "Some things got to be worked out still, because she loves the lady that had taken her away and she loves her mother," Stewart said. "And you know, sometimes, it's just going to take time for it to heal."
Stewart said she believes Williams is sorry for what she did, and though she's thankful that Kamiyah was taken care of, "that still don't make it right."
Kamiyah Mobley and her birth father Craig Aiken appeared on OWN's Iyanla: Fix My Life but the episode took a dark turn when Kamiyah went off on the host and her crew while filming the episode.
Kamiyah, who agreed to stay in a house with Iyanla overnight to begin her healing process, verbally attacked Vanzant and threatened to cause her physical harm after she was informed that her family was told not to answer the phone if Kamiyah called to ask for a ride home.
You can watch the episode in its entirety below:
Be the first to receive breaking news alerts and more stories like this by subscribing to our mailing list.