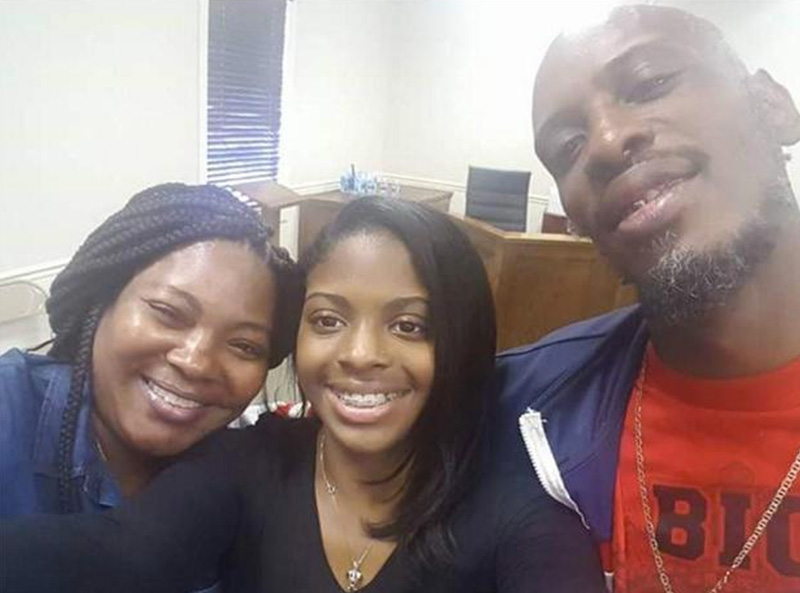 Eighteen years ago, Shanara Mobley went to a hospital in Florida to deliver her baby. Eight hours later, her daughter Kamiyah was abducted from the nursery by a woman named Gloria Williams and was never seen or heard from again. For 18 years, Mobley had to wake up every day not knowing where her daughter was or if she was OK.
"I wonder, 'what does she like? What kind of food? What kind of colors? How smart is she? Does she have long pretty hair? Does she have my eyelashes?'" Shanara told the Times-Union in 2008.
After 18 long years, Shanara now has the chance to find the answer to all those questions after Kamiyah was found living with her abductor in Walterboro, South Carolina. Here are some things to know about this miraculous story.
Kamiyah (Alexis) thought her abductor was her mother.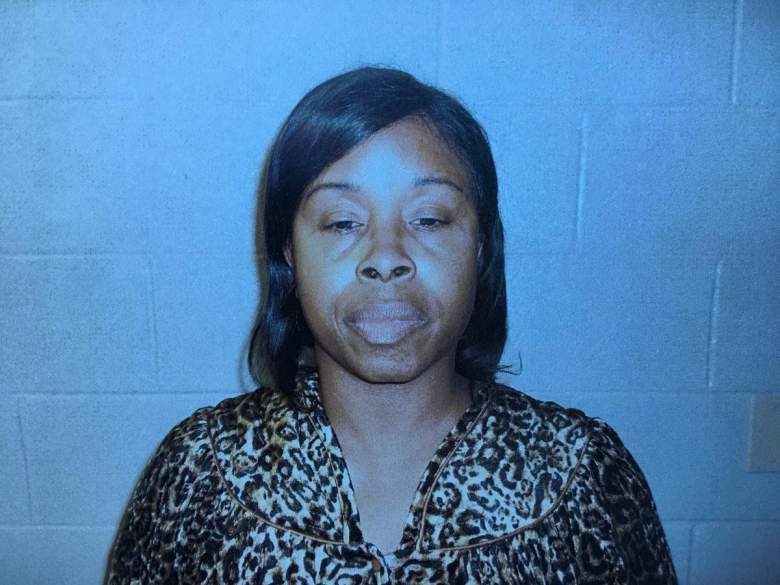 Gloria Williams, the woman who took Kamiyah from the hospital, was posing as a nurse on the day Shanara gave birth. After taking the baby, she fled back to South Carolina and proceeded to raise Kamiyah as her own daughter, faking documents to establish her "daughter's" new identity as Alexis Manigo.
It's been reported that no one around the situation outside of Williams knew that Kamiyah wasn't her real daughter. Neighbors, her surrogate father Charles Manigo, even Kamiyah herself all believed that she was Williams' daughter.
There were no photos of Kamiyah for the police to use.
Since Kamiyah was abducted just eight hours after being born (before the hospital could even take newborn photos), the family had no pictures to hand to police to assist in the manhunt. Typically, a photo can be aged with software to show what a person would look like in the future, but all the police had to work with was this composite drawing.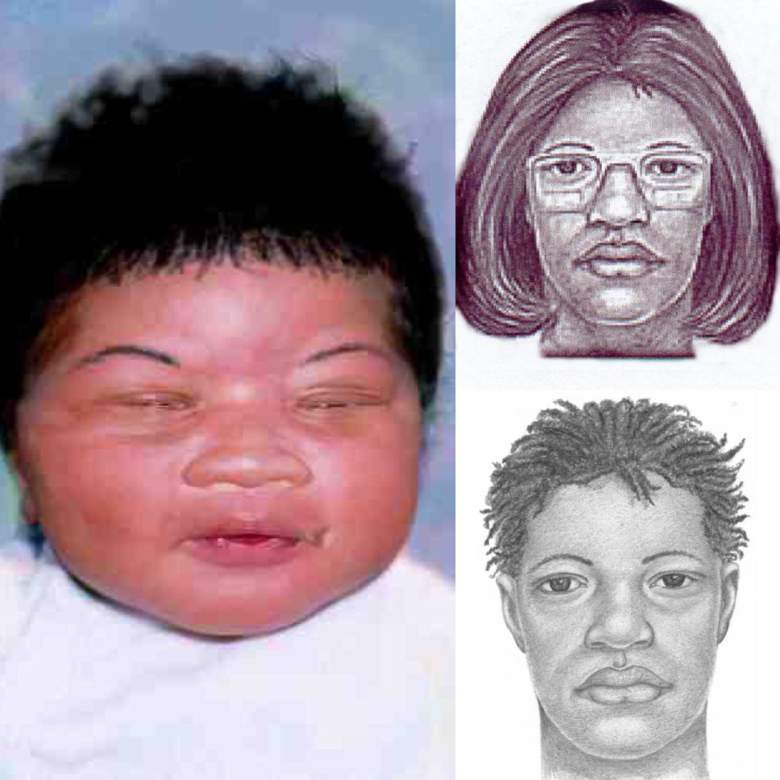 There was security footage at the hospital, but the images were too grainy to get a good look at either Kamiyah or Williams. Just another cruel twist in this tale — a mother who didn't even have a picture of the daughter who was taken from her.
Gloria Williams reportedly suffered a miscarriage (at nine months) a week before the incident.
A recent development in the story has brought to light the fact that Williams had suffered a miscarriage the week before snatching baby Kamiyah. Apparently, after the miscarriage occurred, in which she lost a baby that she carried for nine months, she drove the three hours from South Carolina to the Jacksonville hospital dressed in a nurse's uniform.
Some have pointed to this as motivation for the abduction, with one longtime friend, Ruben Boatright, telling reporters, "She did that 18 years ago. Eighteen years ago she was a young lady and you don't know what her emotional state was then."
Boatright added, "the family is a good family," and that he was shocked to learn about the news.
Charles Manigo says Kamiyah is "still [his] daughter."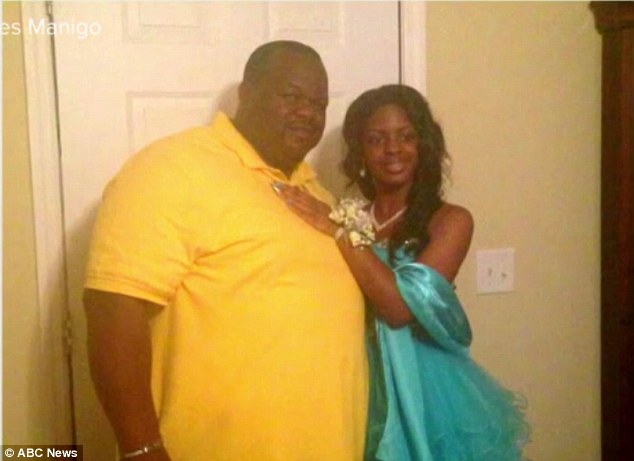 "She's still my child. I understand what's going on, but she's still my child."
That's what Charles Manigo, the man who served as Kamiyah's surrogate father for the past 18 years, had to say about the situation.
Manigo had raised Kamiyah as his own from the moment he laid eyes on her, having been led to believe that Williams gave birth to her while he was away. For 18 years, he believed that Kamiyah was his biological daughter.
Having been there through every milestone of the teenager's life, Manigo describes Kamiyah as "the love of my life." As the truth came to light, Kamiyah, knowing what was going on, told him, "I love you," which he said was one of the hardest moments to handle during this ordeal.
Kamiyah (Alexis) contacted police and told them that she believed she had been abducted.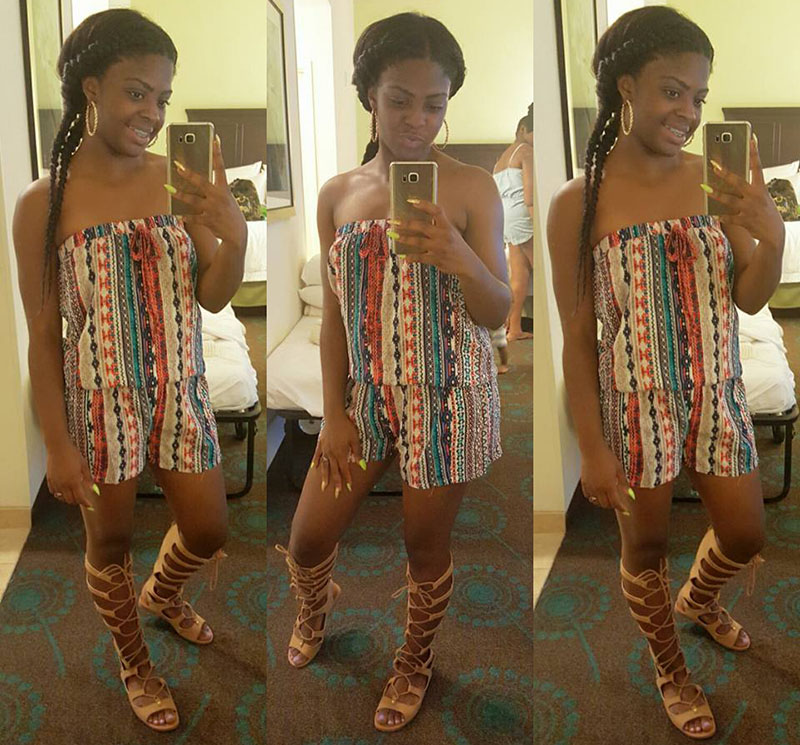 After Kamiyah (then known as Alexis) turned 18 and began applying for jobs, she found out from prospective employers that her social security and birth certificate were fake, police said.
Jacksonville Sheriff Mike Williams said Kamiyah "had an inclination" that she may have been kidnapped some months ago, but didn't elaborate on why she was suspicious of her identity. Sheriff Williams described Kamiyah as being in good health but emotionally overwhelmed.
"We're not sure of what details she knew or how much she knew or how much she was told," Sheriff Mike Williams said. "But we believe that there was a conversation at some point with some explanation about why her birth documents were fraudulent."
After the National Center for Missing and Exploited Children received an anonymous tip, Mobley provided a swab of her cheek for DNA analysis that proved the match, and the cold case was finally solved.
Kamiyah has been reunited with her biological parents.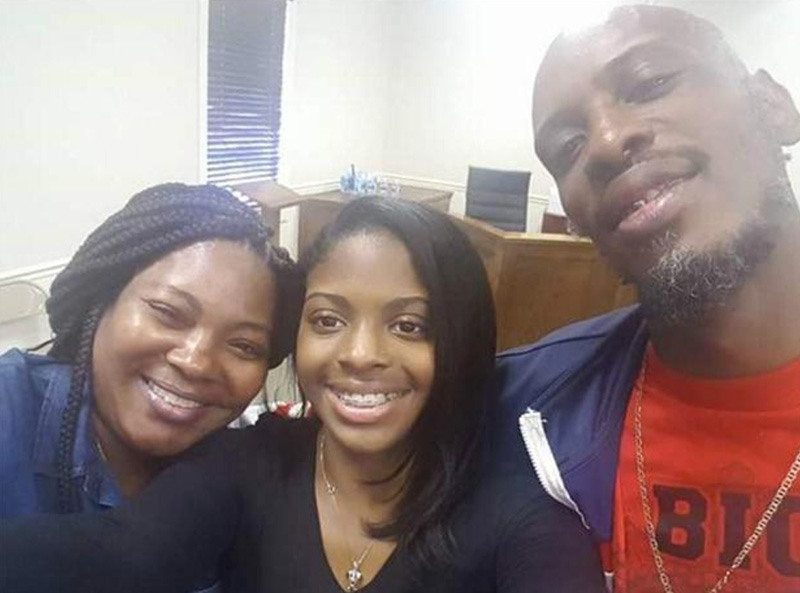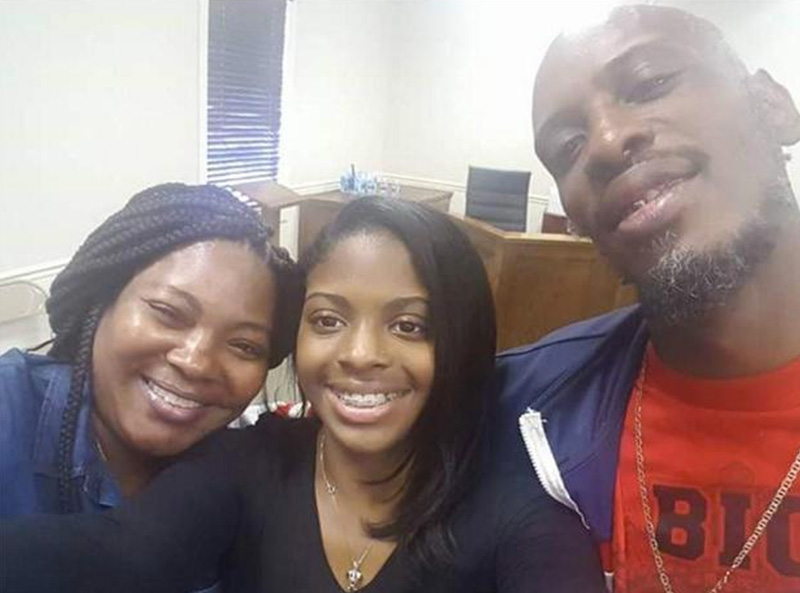 On Saturday (Jan. 14), the family finally reunited after 18 years. The group met at the Walterboro Police Department — the same place Williams was being held — for 45 minutes.
Craig Aiken father of missing Mobley says he can't wait to meet his daughter @FCN2go #onyourside pic.twitter.com/9wOpnjmw2b

— Ken Amaro (@kangel6) January 13, 2017
"The first meeting was beautiful. It was wonderful," Kamiyah's father, Craig Aiken, told reporters. "I told her I was glad to see her and that I loved her … It's hard to put into words right now. We are just trying to process it – 18 years. It's going to be hard to make that up. I just can't describe it."
Kamiyah's paternal grandfather, Velma Aiken told the Associated Press, "She looks just like her daddy … She act like she been talking to us all the time. She told us she'd be here soon to see us."
As of now, there have been no reports of how the family plans on proceeding moving forward.
Kamiyah told Gloria Williams, "I love you, momma."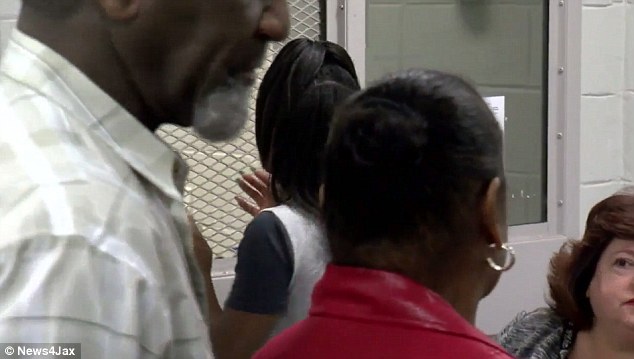 During the meeting at the Walterboro Police Department, Kamiyah reunited not only with her biological parents, but Williams as well. Seeing her in the detention center, Kamiyah reportedly rushed over to the woman she was raised to think was her actual mother and sobbed, "I love you, momma," as Williams was processed.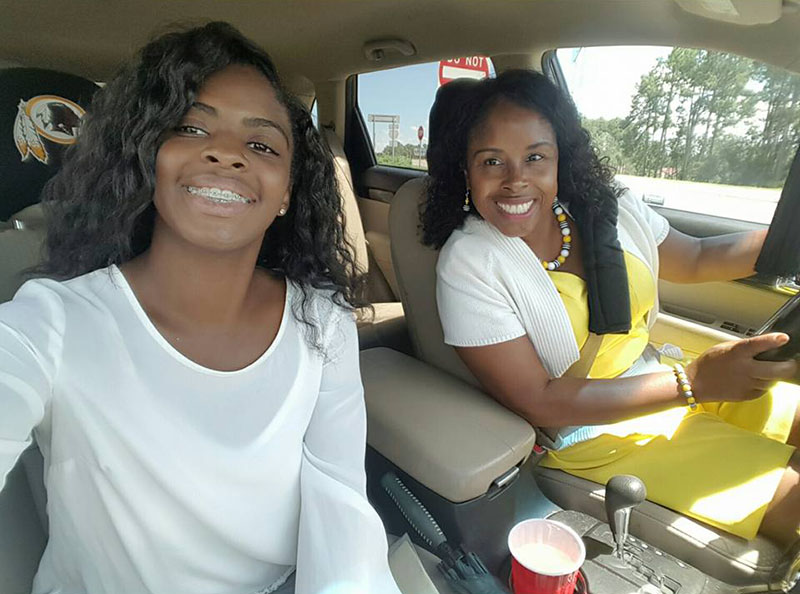 Then, in a Facebook post on Saturday, Kamiyah said that Williams, "raised me with everything I needed and most of all everything I wanted. My mother is no felon. The ignorant ones won't understand that."
#KamiyahMobley – Sheriff Mike Williams announcing 18 years later a kidnapped victim was found. #JAX #JSO #Jacksonville pic.twitter.com/UIM3MZVaa8

— Jax Sheriff's Office (@JSOPIO) January 13, 2017
Williams will face charges (and life in prison) for the kidnapping of Kamiyah, and the family is looking forward to moving forward and building a relationship. "Now we have the rest of our lives together," Aiken told the Times-Union.
Be the first to receive breaking news alerts and more stories like this by subscribing to our mailing list.