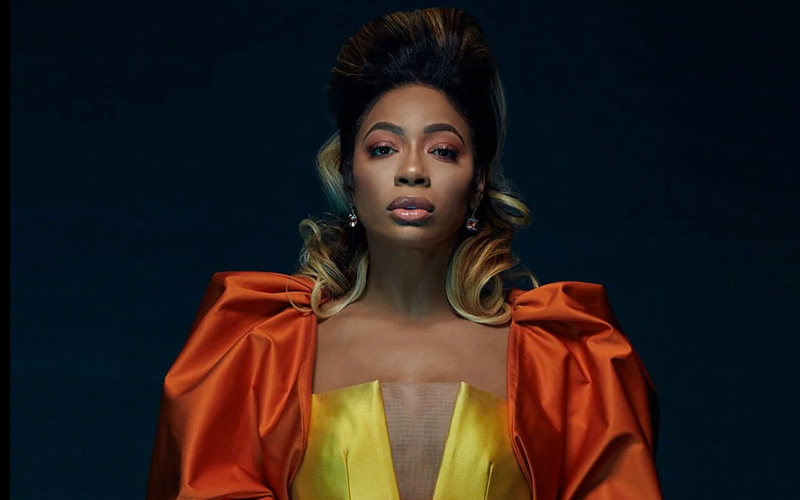 Tommie showed her whole entire A-S-S on last night's episode of Love & Hip Hop Atlanta, leaving many fans of the show wondering whether or not she was fired.
Viewers watched as Tommie's alcoholism reared its ugly head and she had an insane meltdown in one of the most explosive moments in the show's entire 6-year history. I mean, we've seen Joseline go crazy, but this was a whole 'nother level of crazy that made Joseline's antics look tame compared to Tommie's
It all started when Rasheeda wanted her girlfriends to fly out with her to Houston for the grand opening of her new Pressed store. But this won't be your ordinary trip, Rasheeda says, because she plans to take the ladies (and some of the men) to a dude ranch while they're there. How fun!
Spice made it a point to mention that she's down for the turn-up, as long as Rasheeda doesn't invite Tommie's pig—a direct shot at Tommie for being "TREE HOWAS LATE" to their video shoot, which caused her to have to cancel their launch party due to Tommie's negligence. This obviously didn't go over well with Tommie, who was drunk as a skunk by then, and she didn't appreciate Spice trying her (and her pig) like that.
When Spice tries to explain to Tommie why she's upset with her, Tommie starts laughing in her face, which pisses Spice off and creates one helluva awkward moment for everyone one set. Then Tommie herself gets pissed off when a producer in the background tires to get her to change the subject why telling her to "tell them about Scrapp." And from then on, Tommie went into full meltdown mode and went all the way AWF on the show's production.
Tommie's bizarre behavior culminated when she started yelling out insults that made absolutely zero sense, but you could hear her saying she was going to "shut y'all whole house down because you know I know where y'all live at" and how she's "gotta go to jail tonight." (Sidenote: Tommie did, in fact, go to jail that night after turning herself in for that mall employee beatdown situation).
At this point, everyone's looking at Tommie like…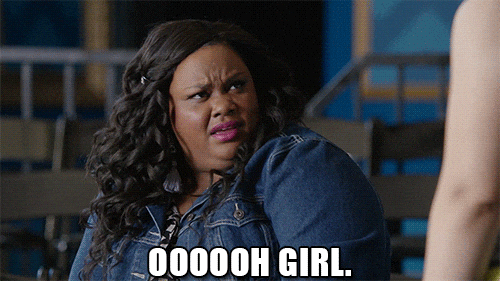 After security finally escorts her out, viewers were treated to on-screen text that read: "As Tommie was escorted out, she became increasingly agitated. She tried to return to confront Spice, and was stopped by security." They weren't able to capture video footage, but they did get the audio as she tried to rush back on set to "confront" Spice. The whole thing was just a big ol' mess, and producers had basically wiped their hands of Tommie at this point.
Later, after everyone gets to Houston, the episode concludes with LHHATL executive producer Stephanie Gayle announcing to the cast that production has made the decision to no longer film with Tommie due to her erratic behavior fueled by her alcohol abuse. Without going into too much detail, Stephanie explained that Tommie had been breaking a lot of the rules, including attacking security, and production generally just wants to help her… off-camera, of course.
And with that, folks are now wondering about Tommie's future on the show. Was she fired or is she just taking a temporary leave of absence? Based on Stephanie's explanation, it doesn't sound like she was given the boot COMPLETELY, but it does seem like she's treading on thin ice, meaning that if she continues to act this way, she'll be out of a job.
Hopefully, Tommie can get her sh*t together before she has to "part ways" with the show, a la Joseline Hernandez.
As you all may or may not know, a judge has ordered Tommie to wear an alcohol monitoring device in lieu of going to jail. According to TMZ, the device—which costs about $500 from Tommie's pockets—detects whether or not any alcohol is in Tommie's system through her sweat every 30 minutes.
A number of photos Tommie recently posted on Instagram shows that she's wearing the device right now, so, fingers crossed, she's learning how to cope with life's ups and downs WITHOUT having to turn to a bottle.
Be the first to receive breaking news alerts and more stories like this by subscribing to our mailing list.