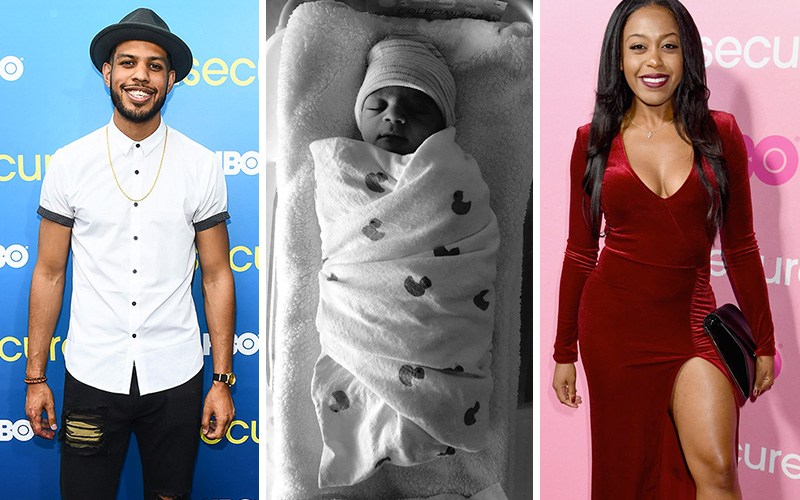 Earlier this week, the internet whipped out their Sherlock Holmes magnifying glasses to try and figure out the answer to one burning question: Did "Dro" and "Tasha" from Insecure Just have a baby together?!
Facts: Dominique Perry, who plays Tasha on the hit HBO series Insecure, just gave birth to a healthy, beautiful baby girl. She posted a photo of her daughter, Zen, on Instagram.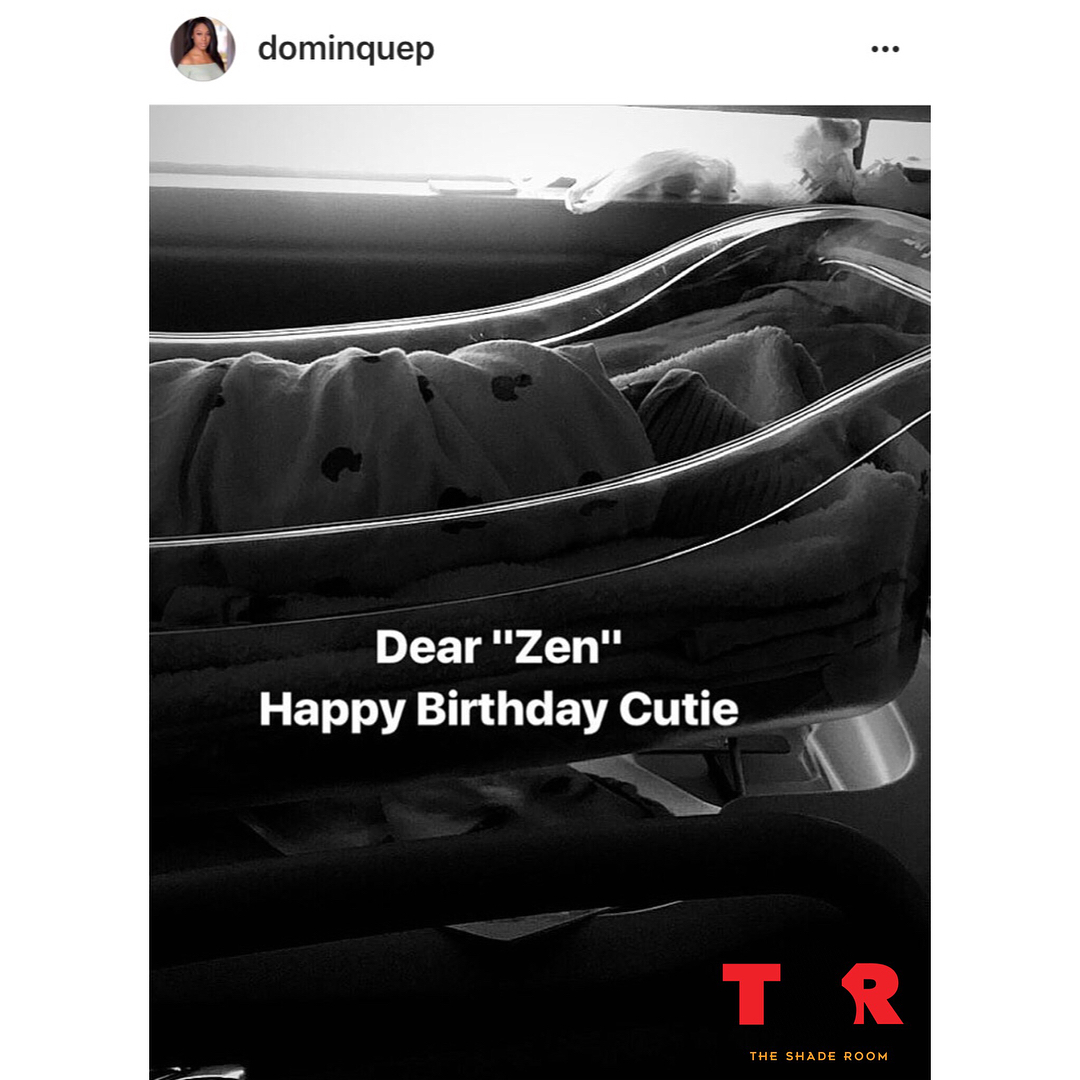 Also facts: Fellow Insecure actor Sarunas J. Jackson, who plays Dro on the series, posted another black-and-white photo of a healthy, beautiful baby girl on Instagram Tuesday morning with the caption "NWTS," referencing Drake's 2013 album Nothing Was the Same. Social media sleuths immediately noticed the similarities of the photos, despite them being from different angles.
NWTS ?????????? pic.twitter.com/15k9UjOOm4

— Sarunas J Jackson (@RoneJae) May 22, 2018
Even more facts: Dominique deleted her photo, essentially confirming that, yup, that's Sarunas' baby.
So now that those facts are out of the way, let's get into the drama.
While fans of the show sent their congratulations to Perry and Jackson on social media, Jackson's girlfriend, Kaylen Zahara, wrote on social media that she found out about her boyfriend's new baby online with the rest of world. She posted a video on Instagram talking about how she's "dodging f**kboy after f**kboy" and even made an "insecure" reference (LOL).
"Ladies, listen to your intuition! These dudes will be in your crib, eating your food & laying up with you, taking you on dates, etc but got kids on the way without you knowing," she wrote. "These insecure men can never keep it 100. Congrats tho."
A few hours later, Zahara followed that posts up by saying that she and Jackson were "great friends" and had "cleared the air."
"I found out with the rest of the world so I ran with my feelings," she wrote in a response to a commenter. "Sarunas and I are great friends and we've cleared the air! No foul play or games were played. He's going to be an amazing father & we are going to continue to be close friends!"
So, despite their lack of confirmation, it looks like Dominique Perry ("Tasha") and Sarunas J. Jackson ("Dro") definitely had a baby together. Meanwhile, The Shade Room says they've confirmed "from a reliable source" that Jackson is the father of Perry's daughter Zen.
So, there you have it, folks! Insecure's TV drama done spilled on over into real life.
Be the first to receive breaking news alerts and more stories like this by subscribing to our mailing list.