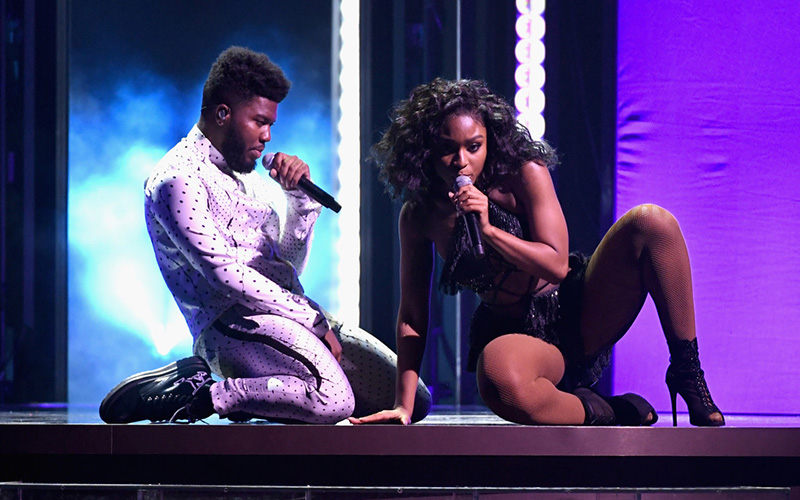 So, was it just me, or did Normani Kordei just let the world that she did not come to play with you hoes, she came to slay, bitch, last night at the 2018 Billboard Music Awards?!
As someone who's been closely following Beyoncé since day one and ran one of the biggest Beyoncé fansites in the world for several years, I feel like I am of a certain "authority" to let folks know who the "next Beyoncé" will be. And her name is Normani Kordei.
Normani, 21, was born in 1996, just one year before Destiny's Child released their debut single "No No No." She's been performing professionally as a member of the girl group Fifth Harmony since she was a teenager (like Beyoncé with Destiny's Child). And now that Fifth Harmony is on an "indefinite hiatus," she's ready to kick off her career as a solo artist (like Beyoncé).
As Normani prepares for her solo career, she recently released a collaboration single with Khalid called "Love Lies." She performed that song with Khalid Sunday night (May 21) at the 2018 Billboard Awards in Las Vegas, and absolutely KILT IT!
After Khalid sung his part, Normani came out and made the stage her bitch. See the following GIFs for a visual representation of that: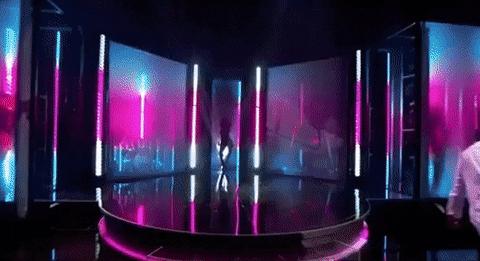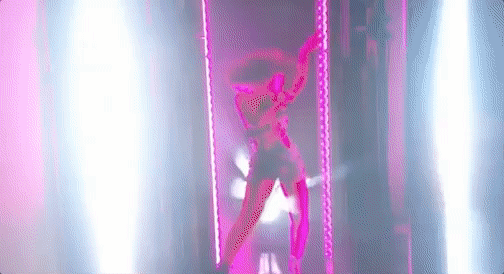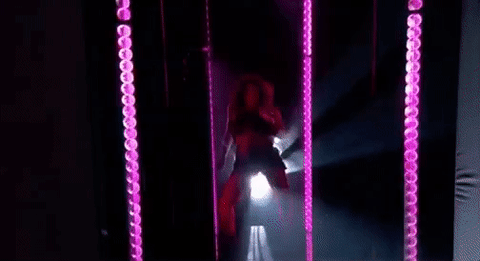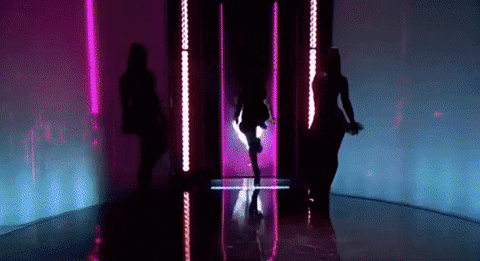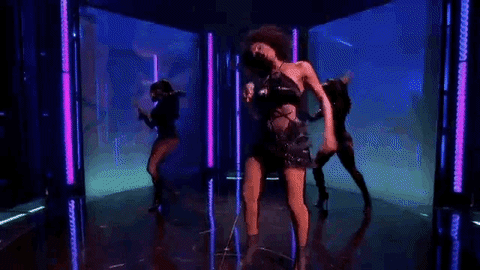 See what I mean?! Ladies and gentlemen, meet Beyoncé 2.0!!
Twitter seems to agree too:
Beyoncé's impact is living all up and through Ms. Normani. You did that, sis! ??#BBMAs

— Chantal Rochelle (@chantalrochelle) May 21, 2018
…the Beyonce set up.

I see what they're doing with @Normani. I'm not mad. ?

— iCON Billingsley (@iCONtips) May 21, 2018
Normani is gonna be the next best thing since Beyoncé. Don't argue with me.

— Nicole Carlton (@NicoleCCarlton) May 21, 2018
Bro Normani really just gave 03 Beyonce tease. I……….

— I've been so into your mystery (@The_IgboBoy) May 21, 2018
Tinashe flopped so Normani could thrive. It's the classic Amerie/Beyonce equation. #bbmas

— Darrell (@duhraill) May 21, 2018
https://twitter.com/shuttupchris/status/998384030746722306
Beyoncé! She blessed the children! @normani ?? #BBMAs pic.twitter.com/wPK1WHvxaS

— Beyoncé Access (@beyonceaccess) May 21, 2018
THAT IS ABOUT TO BE BEYONCE RE-INCARNATED!!! THATS WHY BEYONCE BOUGHT THAT CHURCH BECAUSE SHE IS GOING TO DO A HOLY BAPTISM TO PASS ON THE SPIRIT OF SASHA TO NORMANI!!!

— House of Xpression (@AdrianXpression) May 21, 2018
Beyoncé would be so proud of Normani

— BROOKLIN (@BROOKLINTF) May 21, 2018
Also, peep this excerpt from a Billboard article highlighting the night's best performances:
The star-making turn at the BBMAs performance of "Love Lies" was undoubtedly Normani's, looking like Beyoncé with the hallway poses of her intro, equally scorching with her moves and vocals, and managing to fill the stage as much on her own as she ever did with her fellow 5Hers.
Believe it or not, Beyoncé IS human, and as she gets older, we will need someone to fill her shoes heels. I'm here for Normani Kordei being in that position. And apparently, the Queen has been watching her too!
In an interview with Hot 97 last month, Normani talked about meeting Beyoncé.
"When I met her we just casually talked. She was like 'Oh my gosh' she didn't even give me a chance to introduce myself," Normani told the radio station. "She looks at me she says, 'Oh my gosh, I've been waiting so long to meet you.' … She was just like 'You keep doing your thing. I'm really proud of you. I'm watching you.'"
normani finally told the story of her meeting beyoncé and it's everything and more pic.twitter.com/vZcwcSyfoX

— georgia ?? (@lemonadenormani) April 17, 2018
Watch Normani's show-stealing Billboard Awards performance (oh, yeah, Khalid was there too) below:
Be the first to receive breaking news alerts and more stories like this by subscribing to our mailing list.