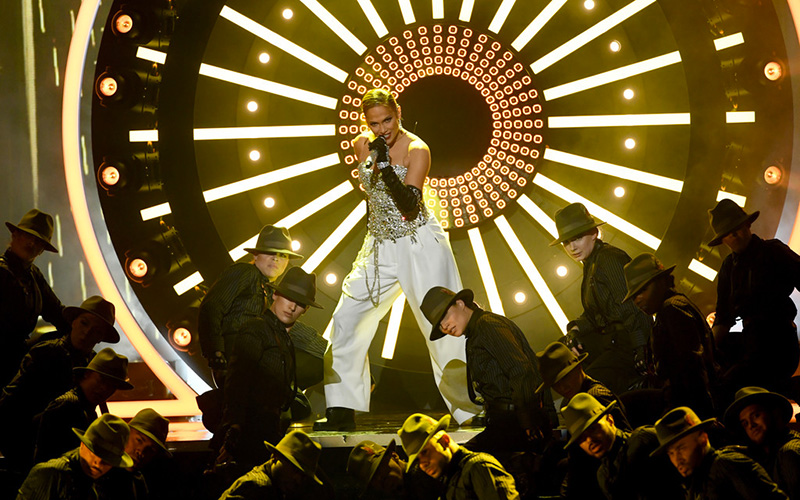 Jennifer Lopez graced the 2018 Billboard Music Awards stage Sunday night (May 20) for the debut performance of "Dinero," her new single with Cardi B and DJ Khaled.
DJ Khaled kicked things off from the middle of Las Vegas' MGM Grand Garden Arena surrounded by a big gold lion, gold bars, and huge stacks of cash before J.Lo opened the vault and sang her bilingual money-making anthem surrounded by a team of dancers. At the end of the performance, Khaled tossed a bunch of money with J.Lo's face into the crowd.
Cardi B wasn't able to make it to the show because she's seven months pregnant, but she did appear on-screen in a video to spit her verse.
J.Lo gave props to her follow Bronx native on the red carpet before the show.
"[Cardi B]'s been grinding away for a while. Things don't happen overnight. She is a hard worker and from working with her, I know that," Jennifer explained to E! News. "She knows who she is and she is unabashedly herself. People love that. They love authenticity. That's what I loved about her. I loved her before she started rapping. I used to follow her on Instagram and thought this girl is so real. I found out she was from the Bronx. Then, the record came along. I thought to myself, she is so perfect for this."
Watch J.Lo's "Dinero" Billboard Awards performance below: