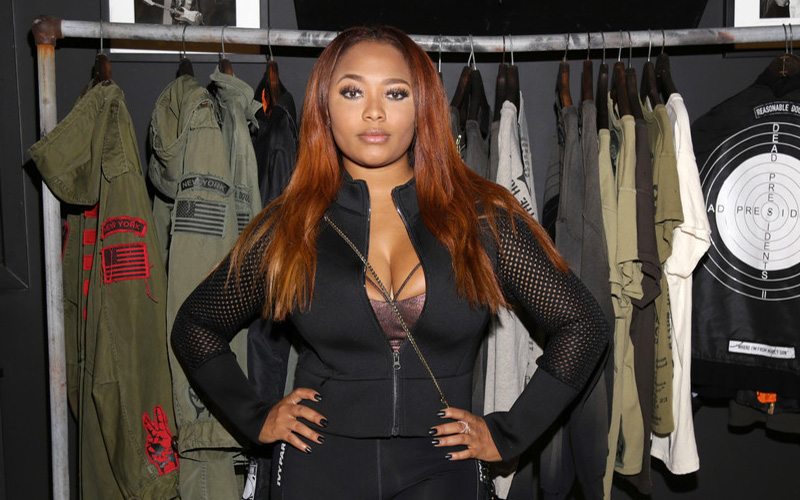 Teairra Mari became Hollywood's latest "sextape leak" victim after explicit photos and video footage of her were leaked to the Internet Wednesday afternoon (May 9).
Earlier today, the Love & Hip Hop Hollywood star's Instagram page was hacked, and the hacker shared a sex tape recorded by her and her partner (presumed to be her ex-boyfriend Akbar Abdul-Ahad) with her millions of IG followers.
In the video, Mari can be seen "rocking the mic" (if you know what I mean) in a way we've never seen her do before. And the photo shows Mari in a compromising position with what appears to be semen all over her face.
The NSFW photo and video were quickly deleted from her account, but of course, the Internet is a place where once something is shared with MILLIONS, it's impossible to scrub it from the entire web. We obviously can't (and won't) share the footage here, but if you know where to look, you should be able to find it for yourself.
Social media was quick to respond to the sex tape leak and compared it to Blac Chyna's, with most saying that Teairra's "performance" was much better than Chyna's.
https://twitter.com/embracetaeee_/status/994267886364626946
Teairra Mari shouldn't be gettin dragged at all. Her top game was like 1000x ? better than Kim K and Blac Chyna combined. And all y'all ladies (should) do it anyway. We all adults… 'cept DJ Khaled.

— Chris (@JustChrisLBX) May 9, 2018
Teairra Mari consoling Blac Chyna as y'all re-drag her for her wack head video. pic.twitter.com/3rWi05v6Sj

— K E V I N (@KevChestnut) May 9, 2018
Teairra has since responded to the leak, saying that someone she loved and trusted "compromised" her social media and "posted footage of what in the moment was private and sacred." She ended her statement saying that "revenge porn is a crime in California" and she would be "in pursuit of justice."