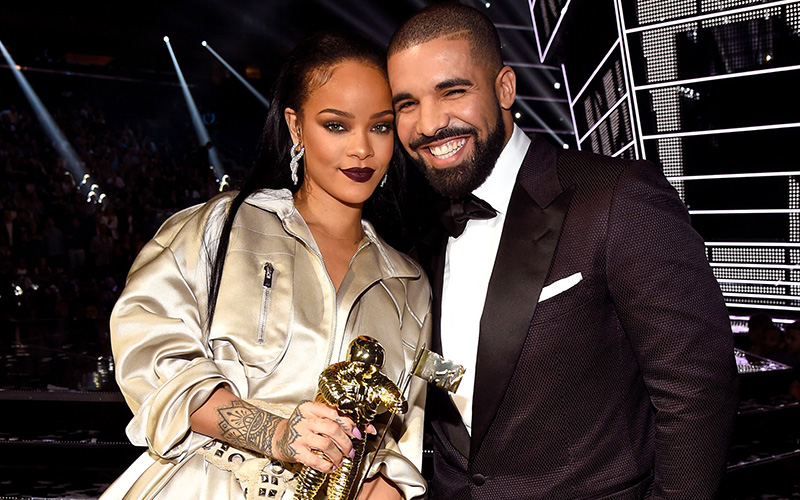 Rihanna covers the June 2018 issue of Vogue magazine, and in her cover story, she reveals a number of things, but the most notable revelation would have to be the fact that she and Drake are no longer friends.
In her interview, RiRi opened up about Drake's super awkward VMA Vanguard award presentation in 2016 and his attempt to make her moment about him, calling it the "most uncomfortable part" of the ceremony for her.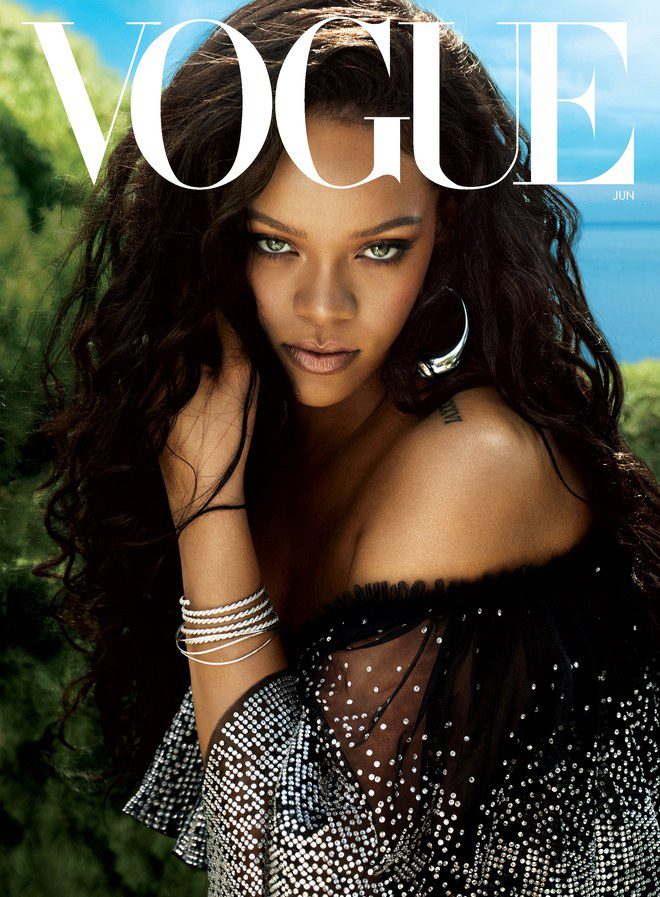 Vogue's write-up about the incident said Rihanna "winced" when she was asked about the moment, which the author said "became all about [Drake]" instead of about Rihanna's award. She said she hated what Drake did and did NOT see it as a romantic gesture in the least bit. Read the excerpt below:
Rihanna winces slightly at the mention of the rapper's name before her eyes glaze over with cool indifference.

"The VMAs is such a fan-focused awards show, so having that energy around me, and knowing the people who had received the award in the past, made it feel like a big deal," she says. "Waiting through that speech was probably the most uncomfortable part. I don't like too many compliments; I don't like to be put on blast."

When I ask about the current state of their friendship, her attitude is sanguine. "We don't have a friendship now, but we're not enemies either. It is what it is."
Later on in the interview, RiRi briefly brought up her new billionaire boo, Saudi businessman Hassan Jameel, and even though she didn't outright mention his name, she did say that she's happy.
As for the state of he friendship with Drake now, "We don't have a friendship now, but we're not enemies either," Rihanna said. "It is what it is." Oop! It looks like Drizzy is gonna have to put in work work work work work if he wants to be in her life again.
Later on in her interview, Rih briefly brought up her boo, Saudi businessman Hassan Jameel. Although she didn't outwardly name him, she says she's happy, y'all!
"I used to feel guilty about taking personal time, but I also think I never met someone who was worth it before," she tells Vogue. "Even mentally, just to be away from my phone, to be in the moment, that has been key for my growth. Now, when I come to work, I'm all in. Because before you know it, the years will go by. I'm glad I'm taking the time. I'm happy."
So now that everything is out in the open, Drake can move on with his life and finally end his unrequited love for Rihanna.
You can read a lot more from Rihanna's Vogue interview and check out the photos from the spread here.
Be the first to receive breaking news alerts and more stories like this by subscribing to our mailing list.