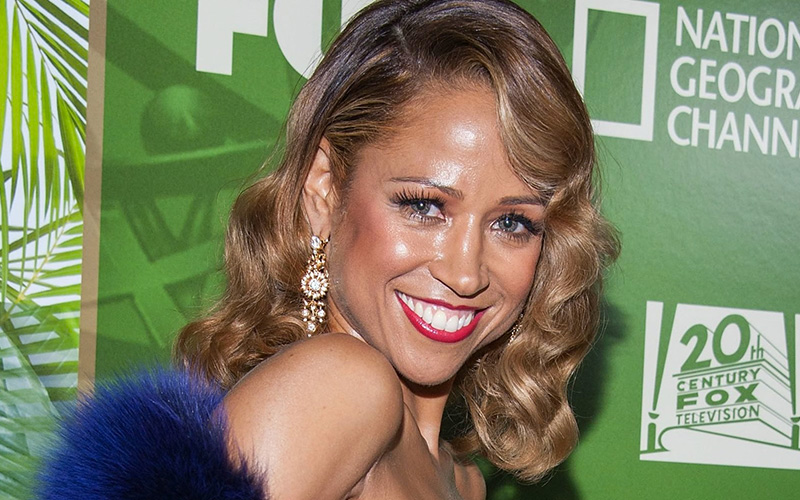 "Clueless" isn't just the name of a popular movie Stacey Dash starred in. It also appears to be a way of life for the actress turned problematic Republican.
Stacey Dash has filed paperwork to make her run for Congress in California official. According to reports, Dash's paperwork to run in California's 44th district was filed Monday (Feb. 26).
Cali's 44th district—which includes Compton, Watts, San Pedro and North Long Beach—has been represented by a Democrat for a while, and is currently represented by Democrat Nanette Barragán. Fun fact: More than 80% of the district's residents voted for Democratic presidential nominee Hillary Clinton in 2016, so Ms. Dash is most likely wasting her time, but whatevs, that's her decision.
While Dash has yet to officially announce her run for Congress, the proud GOP member hinted at plans to do so a few weeks ago, writing on Twitter that a "number of people online and off" gave her the idea. In fact, she went as far as to ask Twitter for their opinion, and most people were like, "HO, SIT DOWN!"
Fast forward to now, and Twitter still doesn't see it for the black woman who said Black History Month and BET shouldn't exist.
Wait… Stacey Dash is running for Congress… as a Republican… for Watts and Compton? pic.twitter.com/2e2vTub6TB

— Great Gowns…Beautiful Gowns (@JdotMurray) February 26, 2018
Hell will freeze over before I let Stacey Dash represent Compton. Whatever the maximum donation I can give to her opponent, consider it done! https://t.co/zcRfLAymIQ

— Travon Free (@Travon) February 26, 2018
I think I just saw Stacey Dash, running for congress, and Compton in the same tweet so I am going to assume that was a mistake. pic.twitter.com/E1PHOtZcSa

— Angela Davis (@TheKitchenista) February 26, 2018
Stacey Dash as Dionne should be forever honored but Stacey Dash as a human should honestly sit the fuck down https://t.co/4vDS3noraJ

— Breinn Lekin (@breinnuendo) February 27, 2018
Stacey Dash is running for Congress huh? Trumpanzees and Rethuglicans love to say the only reason Black people voted for Obama was because he was Black. Well honey…y'all are about to find out how untrue that is cuz most Black Californians ain't voting for her ass. pic.twitter.com/GuYTB2aGxK

— Protect Robert Mueller ?? (@TerpGrad01) February 26, 2018
Be the first to receive breaking news alerts and more stories like this by subscribing to our mailing list.