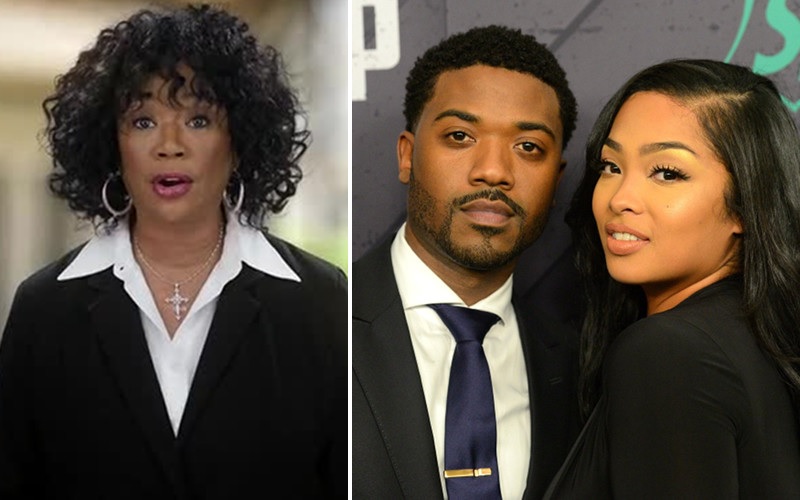 Sonja Norwood is again coming to one of her children's defense. After Princess Love seemingly accused husband Ray J of cheating on her while she's currently pregnant, his mother is standing by his side hoping Princess publicly apologizes for making the "false accusation."
In Instagram posts on Tuesday (Jan. 23), Sonja wrote that Princess should issue a "public apology" after suggesting on social media that Ray J cheated. Sonja also praised her son for "standing for your belief" amid the accusations.
"False accusations in a public forum deserves a PUBLIC APOLOGY. It takes a strong person to say sorry but a stronger person to show forgiveness. Proud of you @rayj – keep standing for your belief!"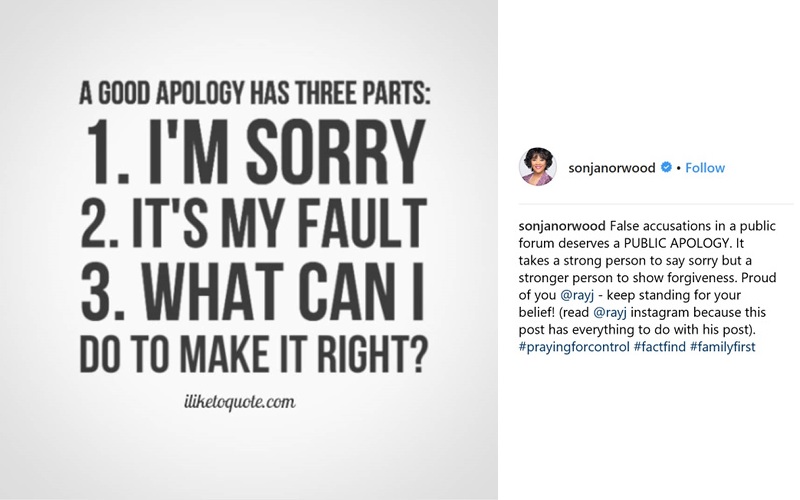 In a separate post, Sonja maintained that facts matter and implied Princess was given wrong information by strangers and friends.
"Rather than drawing a conclusion, judging and then reacting, try FACT FINDING for truth. It will save you a lot of emotional stress, and embarrassment. Every message given to you by a stranger and sometimes your friends may need a little #factfinding"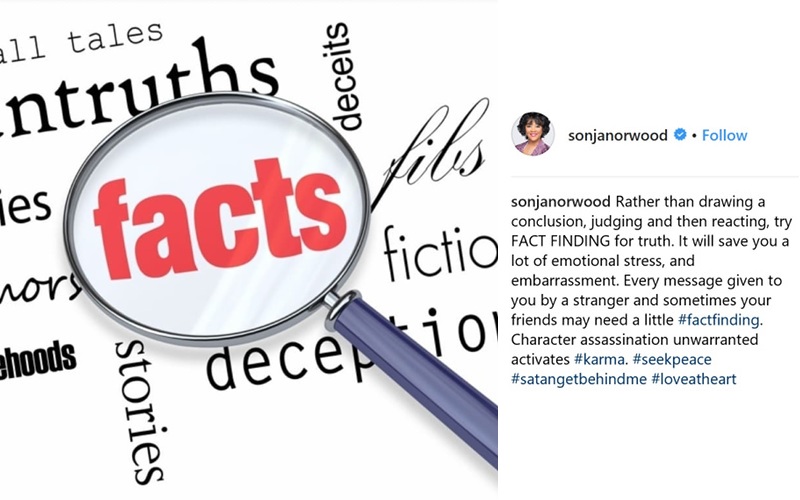 Ray responded to Princess' allegations on Tuesday in an IG post. In the note to self, he wrote that he's been faithful in his marriage and is not going to let the negative energy deter him from his "path to greatness." He wrote in part:
"God is in control of everything Ray- dont let this negative energy get 2 you Ray- You are doing everything right – from being faithful – staying focused on the goal and treating everyone with respect and love…

"Keep God first – be patient in your relationship -Listen and learn Ray – stay on your postive path to greatness – but most of all stand up for what you believe in Ray"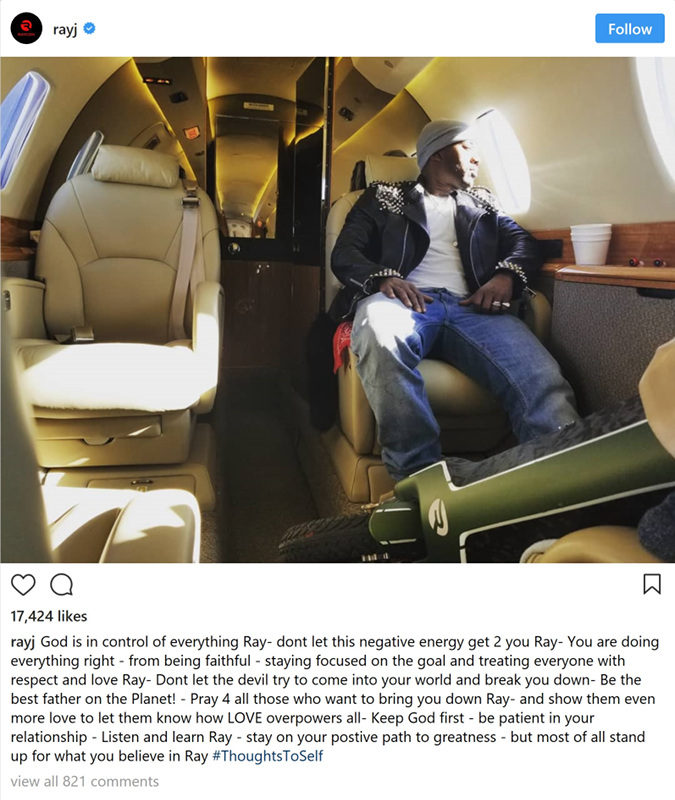 Earlier this week Princess Love implicitly accused Ray J of cheating on her after a woman in the shower allegedly could be seen in one of Ray's Instagram Live videos. Ray was wearing only a towel and many claimed they saw one, maybe 2 women in the background, however, its hard to tell for sure.
Princess made several cryptic social media posts about men cheating and lying, and even deleted photos of Ray from her Instagram.
"To me, for better or worse doesn't mean cheating… that's like saying stay with a man that beats you," she wrote in a tweet that has since been deleted.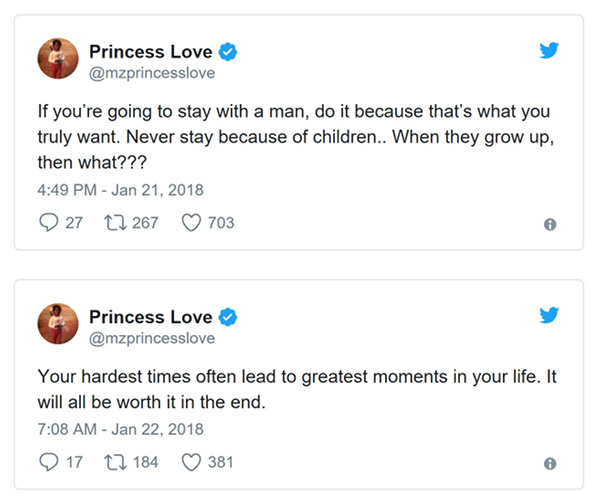 Ray J and Princess wed in August 2016, and in November 2017, the announced they are expecting their first child together.
Be the first to receive breaking news alerts and more stories like this by subscribing to our mailing list.