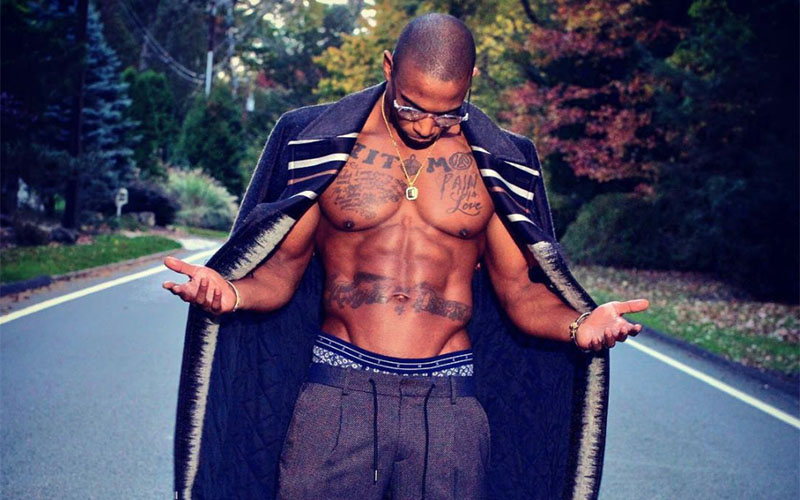 In many ways, time has not been kind to Ja Rule at all. His music career has dried up, shriveled up and disappeared completely.
His entrepreneurial reinvention and makeover went completely bust when his Fyre Festival went bankrupt and had to cancel at the last minute. But one area where Ja remains "blessed and highly favored" is when it comes to his body.
The Murda Inc. honcho uploaded a recent shirtless pic to his Instagram account that sent da 'gram into a dizzying spell of "damn zaddy!" exclamations.
Ja has never been shy when it comes to showing off his washboard abs. They were on display in his debut with Jay-Z on the smash single "Can I Get A…" way back in 1998.
Ja is a lot less scrawny these days though and he's giving his fans something to get excited about since his music and failed business ventures aren't doing the trick.
Ja's post garnered over 22,000 likes on Instagram, which vastly outpaces his usual likes, where he averages 4,000, 5,000, or 2,000. Not to mention the immediate pick-ups Ja got from The Shade Room and Baller Alert, which also racked up serious hearts and probably countless "Hey, Big Head!" DMs.
The funny thing is, the photo that Ja is "breaking the internet" with is actually a repost. The original sat largely ignored as part of a three-image post on November 2, where he asked if his Fast & Furious character should be revived.
The picture, which was the last the in the set, was dark, underexposed and poorly cropped. Someone on his social media team must've advised Ja that if he put the right IG filter on it….he could get poppin'! And so on Nov. 27, Ja reposted the image with the Amaro filter (I think), a better crop and a caption that shouts out God in that faux deep way that Instagram thots do when they want to show off their flesh and pout seductively but pretend like they were just caught undressed in the middle of a profound moment.
Honestly, you can't be mad at Ja. The bills gotta get paid somehow and if flexin' his bawdy on da 'gram lands him a role in Chocolate City 3, good for him. And again, he's 41. The world remains in awe of the BAWDY that J.Lo has been able to maintain at 48, so Ja deserves his roses too. Men can bring the sexy back in their 40s too.
Be the first to receive breaking news alerts and more stories like this by subscribing to our mailing list.