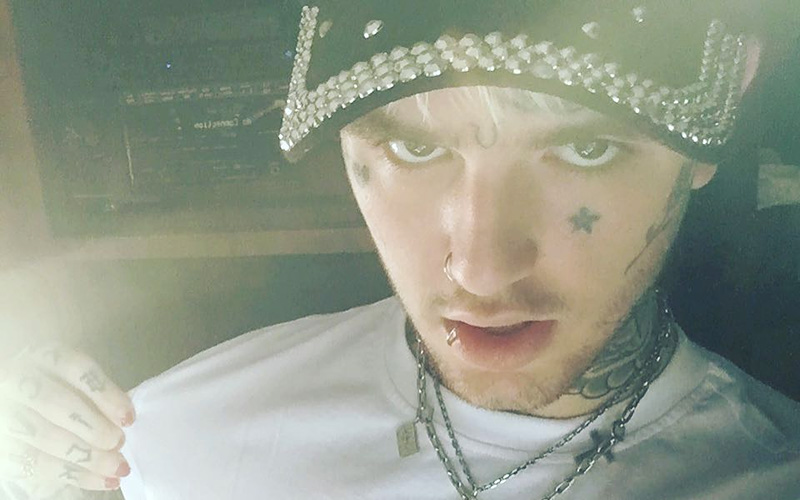 Lil Peep has died at the young age of 21, according to a number of internet and media reports. The emerging rapper's manager, Mikey Cortez, confirmed the sad news via Instagram.
"I'm completely heart broken and lost right now," Cortez wrote. "I can't even feel it's not real. I love you and I'll miss you always. One of the realest. Please someone tell me this isn't real."
How did Lil Peep die? What was his cause of death?
Though the rapper's official cause of death has yet to be revealed, it is believed that the New York-based emo artist (real name: Gustav Åhr) was found dead on his tour bus from a drug overdose just after his concert Wednesday night (Nov. 15) in Tucson, Arizona.
"LiL PeeP died from a drug overdose at estimated 22:00 (10 p.m.) local time," a fan shared on Reddit. "For those of you that don't know, Lil Peep was a soundcloud rapper who blended alt rock with rap. His music helped alot of people through depression and other hard times."
Another fan wrote, "Bus is caution taped off, fire and ambulance left, cops guarding bus, staff telling people not to record, threatening to take people's phones, saying recording is disrespectful. Bexxy (one of PeeP's best friends) is outside the venue crying saying this ain't happening and he doesn't want to be alive."
Lil Peep had a large internet following in the millions and had a promising career ahead of him. His initial fame came via YouTube, where a number of his music videos have millions of views. His debut album, Come Over When You're Sober, was released on September 1st.
Peep's drug-infused anthems and his social media accounts offered a glimpse into his lifestyle, which often included him drinking heavily and abusing prescription drugs. Within the last 24 hours, he posted photos of himself taking Xanax and talking about death, writing, "When I die You'll love me." His album included many references to his use of cocaine, molly, Xanax, ecstasy and other drugs.
Peep's "Come Over When You're Sober Tour" launched last month in Seattle and he was scheduled to end the tour Thursday night (Nov. 16) in California. He died before his concert Wednesday night in Arizona.
Be the first to receive breaking news alerts and more stories like this by subscribing to our mailing list.