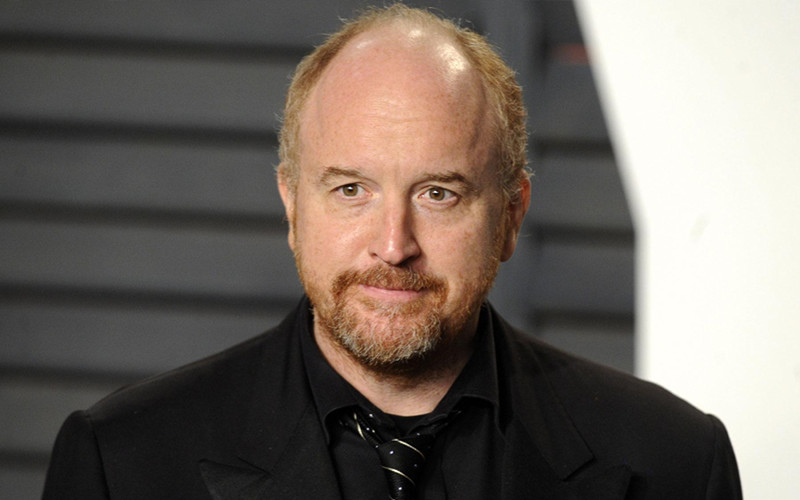 After five women recently accused comedian Louis C.K. of sexual misconduct, the actor has admitted to the disgusting behavior and expresses remorse in a written statement.
Four named women and one anonymous woman revealed to the New York Times that C.K. had exposed himself to them, masturbated in front of them, or did so while on the phone.
In a statement today (Nov. 10), C.K. says "these stories are true. He apologizes for his behavior, expresses remorse, and says that he's now learning his actions were wrong." Louis C.K. writes in part:
"These stories are true. At the time, I said to myself that what I did was okay because I never showed a woman my dick without asking first, which is also true. But what I learned later in life, too late, is that when you have power over another person, asking them to look at your dick isn't a question. It's a predicament for them. The power I had over these women is that they admired me. And I wielded that power irresponsibly.

"I have been remorseful of my actions. And I've tried to learn from them. And run from them. Now I'm aware of the extent of the impact of my actions. I learned yesterday the extent to which I left these women who admired me feeling badly about themselves and cautious around other men who would never have put them in that position."
The writer and actor also apologized to the cast and crew of his current projects for how his past behavior is presently affecting them professionally and personally. He apologized to his family and takes ownership of his sexual misconduct.
"There is nothing about this that I forgive myself for. And I have to reconcile it with who I am," he writes.
C.K. says he plans to make changes moving forward after finally being publicly called out for his sexual misconduct. "I have spent my long and lucky career talking and saying anything I want. I will now step back and take a long time to listen."
Louis. C.K. is the latest Hollywood celebrity accused of sexual misconduct, harassment, or assault. Harvey Weinstein, Kevin Spacey, Dustin Hoffman, Jeremy Piven, Brett Ratner, Steven Seagal, James Toback, and Ed Westwick have all faced allegations in recent weeks.
Be the first to receive breaking news alerts and more stories like this by subscribing to our mailing list.