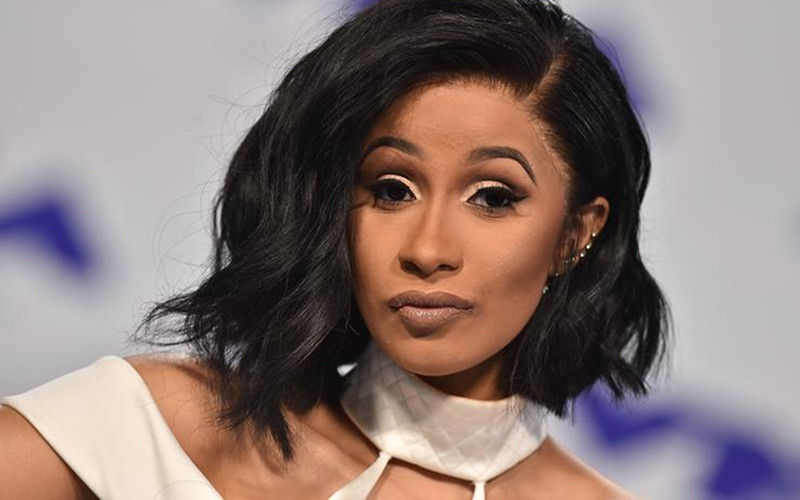 Cardi B is calling out a Hilton hotel after she was kicked out of the establishment early Sunday morning (Oct. 22). Though the hotel claimed she and her crew were smoking weed, the rapper believes the hotel's decision was racially motivated.
Following her concert Saturday night in Albany, New York, which Cardi states is "known for being racist," she and her crew were booted from the Hilton Albany around 1 a.m. Sunday morning.
TMZ first reported it was due to noise complaints, followed by an altercation Cardi had with security. However, Cardi claims they were kicked out because their floor smelled of weed. But here's the thing, Cardi says she doesn't smoke because it makes her "very, very paranoid." She is also adamant that no one on her team smokes weed either.
Believing they were targeted because they are non-white, Cardi released several now-deleted videos on Instagram to explain and express her anger over the situation. She declared in one of the vids:
"N—as is just gonna pick out of everybody on the floor, Caucasians, that it was us that was smoking the weed in the middle of the night?" she said. "That s–t is not f–king right. Like, n—as was really being racists. Motherf–kers was being prejudiced and picking on who the f–k they thought that was smoking weed and you got the wrong f–king one. I'm telling you, I do not smoke weed."
In another video, she says she didn't want to pull the "race card," but is struggling to find another explanation why she was singled out and accused of the weed smell. The hotel had also told her another rapper was previously asked to leave for weed. "We're not associated with them," Cardi says.
TMZ also posted footage of Cardi leaving the hotel as she calls one hotel staffer a "racist motherf**ker" and is seen knocking a tray of drinks on the floor for employees to clean up.
Be the first to receive breaking news alerts and more stories like this by subscribing to our mailing list.