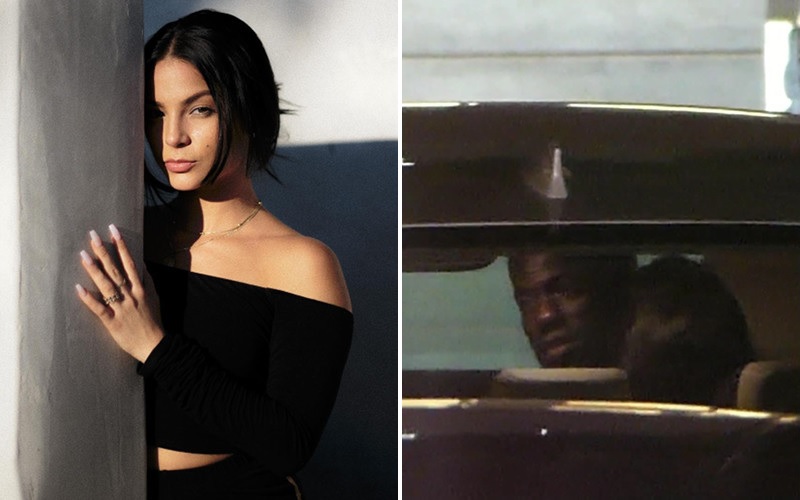 With a threat of extortion over an alleged sex tape looming over him, Kevin Hart publicly apologized to his pregnant wife for his "bad error in judgement" and cheating on her. However, shortly before his apology, the woman he was caught with over the summer posted a cryptic message of her own.
Rising pop-Latin singer Monique "MoMo" Gonzalez posted a pic of herself emerging from the shadows as sunlight hit her face. Once Hart's video went viral, Gonzalez's caption for her post seemed to take on a new meaning. She wrote:
"The truth always comes to light."
https://www.instagram.com/p/BZHTGLjFu7S/
Gonzalez found herself embroiled in a cheating scandal with the comedian in July. The two were caught on video looking very intimate with each other in a car around 5 am after partying at a Miami club.
While nothing incriminating is seen on the video, a source told Radar, "It was obvious they were up to no good." It was even speculated they were making out as Hart appeared very close to Gonzalez, possibly even getting in the passenger seat with her.
https://twitter.com/LilUglyBabyy/status/887816845159477248
At the time, Hart literally laughed off the rumors he was cheating on his pregnant wife, Eniko Parrish, with a meme. "At the end of the day, you just gotta laugh at the BS," it read.
A rep for Hart denied the rumor and Gonzalez also told a friend that nothing happened between she and Hart. The friend relayed this to a Miami radio station.
Kevin Hart's latest cheating scandal was sparked by someone threatening to release "sexually suggestive" tapes of the actor with a woman other than his wife. This person was demanding millions of dollars from Hart in order to keep the videos private.
He chose the cheaper route by going public himself. "I'd rather fess up to my mistakes," he said.
Gonzalez is not believed to be the woman in the clips as the alleged videos were recorded in mid-August. The FBI has a suspect who they believe attempted to extort the comedian.
Be the first to receive breaking news alerts and more stories like this by subscribing to our mailing list.