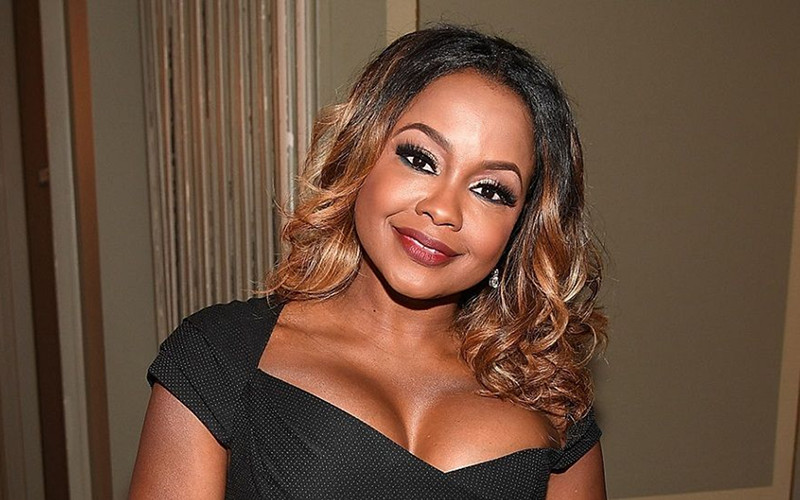 Life post Real Housewives of Atlanta is not looking too good for Phaedra Parks. Though she has often claimed she has many jobs, the loss of a Bravo check has reportedly done severe damage to her bank account. So much so, that's she's begging producers for her peach.
A source tells Radar the lawyer and former RHOA star is "desperate for cash" and wants to return to the show in order to maintain her lavish lifestyle. Unfortunately for Phaedra, she's being forced to reap what she sowed. RHOA producers want nothing to do with her.
"She has been in constant contact with producers asking to make a cameo or be part of the series in some capacity. They have repeatedly declined her offers because she no longer has an organic relationship with any of the season 10 cast members."
Phaedra even told producers she would be willing to open up more about her personal life and date on camera. Her efforts were to no avail.
"The producers made it clear that they were more interested in following her story when she was married to Apollo since viewers could relate to the stigma of dating a man with a troubled past and his journey to rehabilitating his life."
The source also added Phaedra is hard up for cash due to two properties she currently possesses.
"She's trying to sell one of her homes and lease a recently purchased home because she doesn't have the substantial income that she was earning on RHOA."
We reported in July that Phaedra had placed a $2 million mansion for lease. She bought the property last year, but had not yet moved in. It was speculated she was requesting the $10,500 per month rent in order to supplement the loss of income from RHOA.
Once news of the lease hit the blogs, Phaedra (publicly) took down the online listing and claimed she never put her home on the market—another lie!
Phaedra was reportedly fired from the Bravo show in May after admitted she lied and started the rumor Kandi Burruss had a "sex dungeon" and had planned to date-rape Porsha Williams.
Though Bravo has not made an official statement regarding Phaedra's firing, filming for season 10 of Real Housewives of Atlanta began a few months ago, sans Phaedra. She was replaced by returning OG NeNe Leakes and fellow OG Kim Zolciak-Biermann will make a few appearances as a "friend" to the show.
Real Housewives of Atlanta is expected to return in November on Bravo.
Be the first to receive breaking news alerts and more stories like this by subscribing to our mailing list.