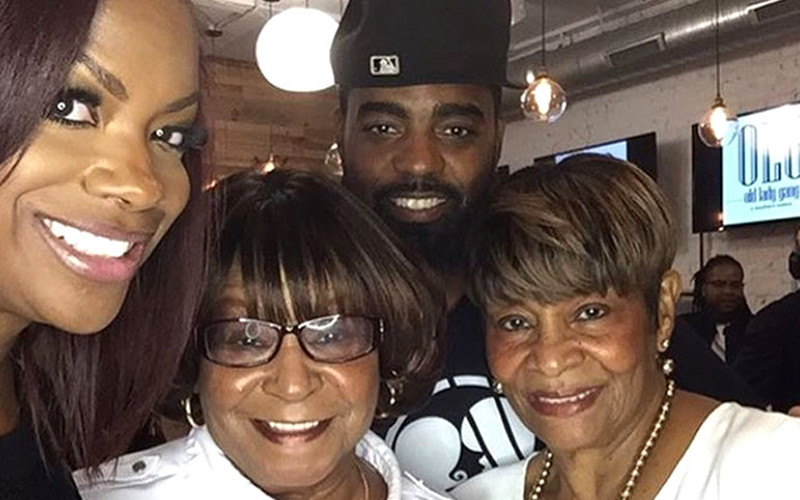 Much like her son's name suggests, Kandi Burrus likes to ensure that she aces any project attached her name and brand. Unfortunately, one thing she didn't ace was a recent health inspection for her Old Lady Gang restaurant in Atlanta.
Kandi's restaurant got a visit from the Georgia Department of Public Health on August 24. While most of OLG received an A rating, including the 2nd level and 3rd level bar, the restaurant's main section received a score of 78, resulting in a "C" grade!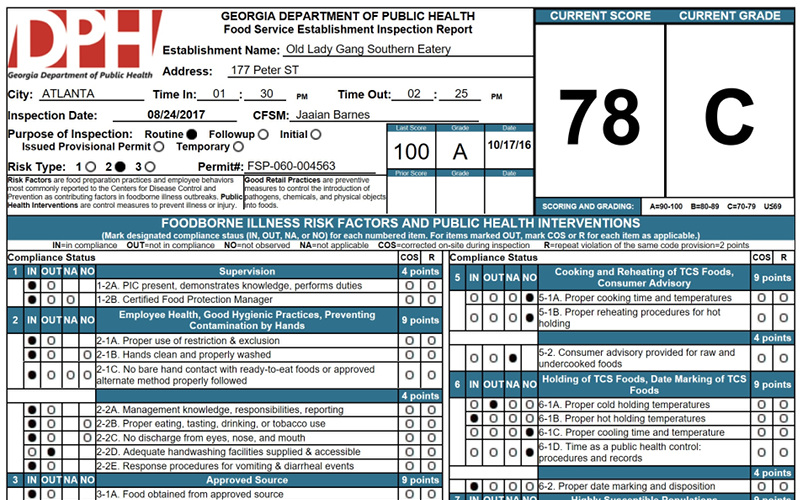 Here is a list of offenses the caused the poor rating:
• No soap or paper towels located at handwashing sink.
• Observed soil buildup inside ice bin.
• Observed potentially hazardous food cold held at greater than 41 degrees Fahrenheit.
• Observed employee with no hair restraint.
• Wet wiping cloth not stored in sanitizing solution between uses.
• Observed cutting board grooved/pitted and no longer cleanable.
News of OLG receiving a "C" recently spread online. However, there is good news. In an exclusive interview with Love B. Scott, Kandi revealed she and the OLG grew immediately corrected the minor issues and was then given an "A" rating.
"Our score is an A. Yes, it was a C for like three days, but for minor things like, someone in the kitchen didn't have their hair net on — or we ran out of paper towels by the sink. We immediately corrected those things and our score returned to an 'A'.

"My thing is this — I can't believe the one thing people choose to overlook is the fact that our score IS an 'A'.

"We love our customers. We do whatever we can to make sure they have an amazing experience. When it comes to cleanliness, we're more than on top of things. The only complaint I've ever received from customers about OLG is the fact there's a long ass wait!"
We can confirm that the Georgia Department of Public Health conducted a re-inspection on August 29th and the score was upgraded to 91, an "A".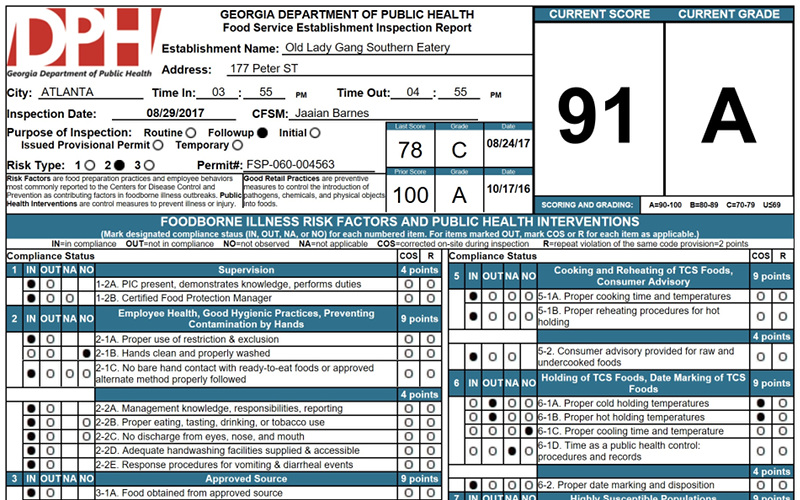 Though the "C" grade was only for a few days, I know Kandi is none too pleased it has gotten picked up by the media and that her OLG crew is not meeting her (and the health department's) high standards.
Be the first to receive breaking news alerts and more stories like this by subscribing to our mailing list.