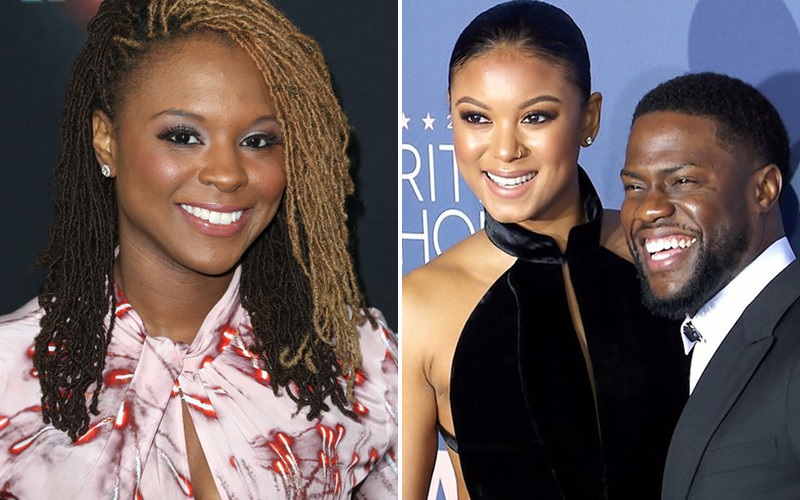 Gas her up a little bit and nobody's safe. Torrei Hart had a few words for Kevin Hart's second wife, Eniko Parrish, and was quick to remind her that she was first a mistress.
Over the weekend, Eniko lit the flames when she defended her relationship with Kevin in the comment section on Instagram. Eniko has claimed she and Kevin have been together for eight years, however, a user noted that Kevin and Torrei have only been divorced for six.
"You may not want to flaunt how long you guys been together because that just fuels the rumors you being a mistress," the user wrote. "Just saying!"
Eniko responded stating: "There's nothing to flaunt. Their marriage was broken way before I came in the picture… I was never a secret. She knew that as well."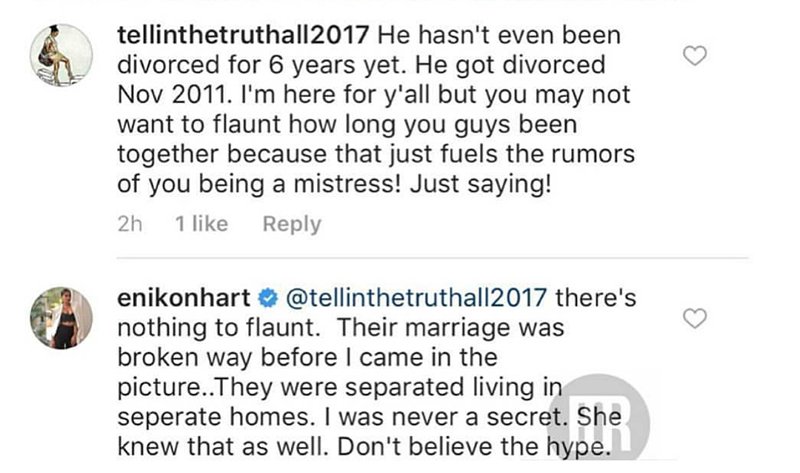 In a subsequent comment, Eniko wrote that there were several women Kevin cheated on Torrei with, but she wasn't one of them. She says Torrei only "played victim" because she and Kevin have lasted for so long.
"Those rumors were spread from her years ago. bc she wanted to play the 'victim' and not own up to her wrong doing as well. singled me out as the mistress because we stuck.."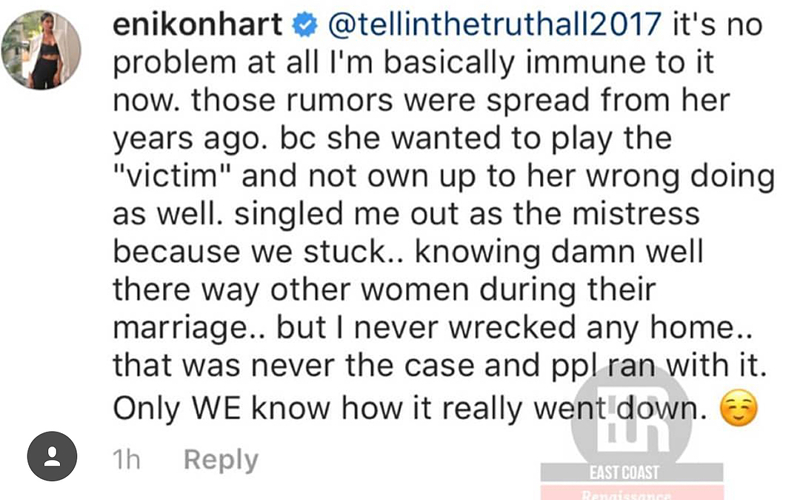 Torrei has stated in the past that Kevin cheated on her with Eniko. But the mother of two has not had anything negative to say about the situation as of late because of her sons. However, she couldn't let this IG comment slide and clapped back.
Torrei wrote in part:
"Eniko sweetheart normally I don't feed in to this, but when you addressed me directly, you forced my hand to respond… You, Kevin, and I know the truth. I offer this simple solution to your 'ig Comment problems' either respond truthfully or don't respond at all. Thank you for considering my advice – Torrei"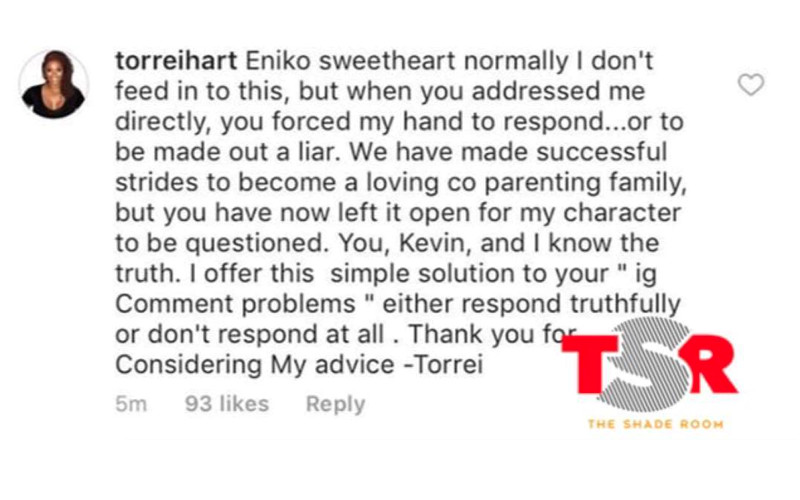 TMZ caught up with Torrei on Sunday (Aug. 20) in LA and asked her about the awkward social media exchange. "Honestly, that's been so long ago. Why we still tripping on that?" she told the reporter. "It's been six years, I really don't understand where all this is coming from. I don't."
But she didn't back down from calling Eniko the other woman. "I mean, numbers don't lie. Dates don't lie. She forced my hand to address this publicly."
Torrei divorced Kevin in November 2011 and he and Eniko just celebrated their one-year anniversary. The couple is also expecting their first child together. Maybe this social media beef between the wives of Kevin Hart is short-lived.
Be the first to receive breaking news alerts and more stories like this by subscribing to our mailing list.