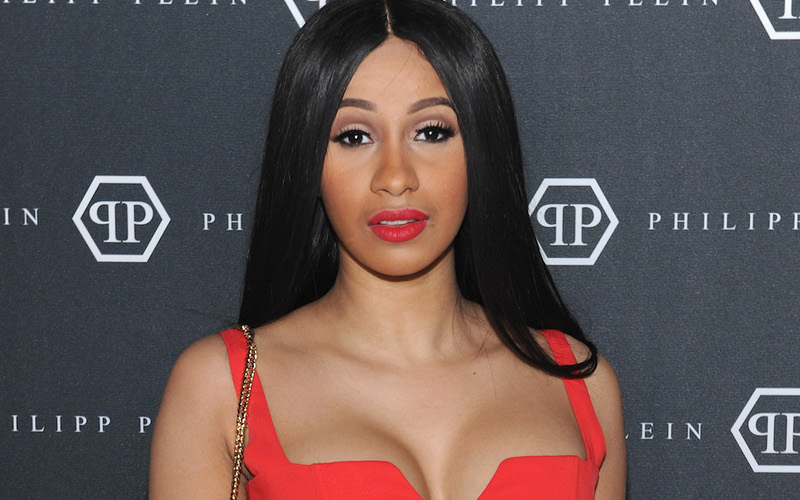 "Bodak Yellow" is blowing up radio and the Billboard charts and has made Cardi B this summer's breakout success (at least to non-Love & Hip Hop fans). But even though she's one of the hottest rappers out right now, don't call Cardi B an overnight success.
In an Instagram rant on Sunday (Aug. 20), Cardi wanted fans and haters alike to know that she's worked hard to get where she is right now. "Y'all think that, 'Oh, Bodak Yellow came out and boom, it was just that easy," she said. "I've been really hustling for my career since I was 21 my n***a."
https://www.instagram.com/p/BYCCLLbBzQj/?taken-by=iamcardib
Cardi then reflected on her not-so-easy road to chart-topping success. The now 24-year-old revealed she would appear on several unknown podcasts to get her name out, would beg radio stations and DJs to play her music (who would laugh at her), and would perform at any ratchet club to grow her fan base.
She also faced obstacles on the business side. Cardi says labels refused to sign her or would offer cheap deals. And she revealed she was rejected by her favorite artist and no one would let her do a feature on their songs.
"I've been really hustling for this motherf**kin' sh*t! This sh*t wasn't given to me bitch!" she ended.
"Bodak Yellow" cracked the top 10 on Billboard Hot 100 last week, landing at No. 8. This made Cardi the highest charting (solo) female rapper since Nicki Minaj in 2014.
Be the first to receive breaking news alerts and more stories like this by subscribing to our mailing list.